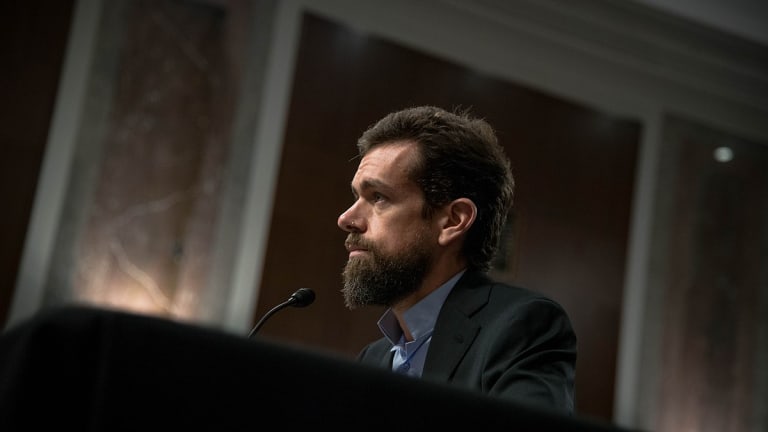 Opening Bell: 11.29.21
Dorsey adrift; private equity parties; newspaper chains opts for suicide over hedge-fund murder; and more!
Twitter CEO steps down, leaves company at a crossroads [AP]
[Jack] Dorsey, who co-founded the company, offered no specific reasons for his resignation Monday beyond an abstract argument that Twitter, where he's spent 16 years in various roles, should "break away from its founding and founders." Dependence on company founders, he wrote, is "severely limiting."
He will be succeeded by Twitter's current chief technology officer, Parag Agrawal, a choice Wall Street analysts seemed to welcome, seeing him as a safe choice who will usher the company into what's widely seen as the internet's next era — the metaverse. Investors were less sure, sending Twitter's stock 3% lower.
Eurozone Inflation Likely Hit Record High in November [WSJ]
Many private economists forecast that inflation in the eurozone will decline significantly at the start of the year, echoing the ECB's view that the period of rapid price rises will be short-lived. The firms sharing this view include UBS, Morgan Stanley, BNP Paribas and Oxford Economics…. The European Union's statistics agency is expected to estimate Tuesday that prices were between 4.3% and 4.5% higher in November than a year earlier.
Buyout Boom Gains Steam in Record Year for Private Equity [WSJ]
Private-equity firms have announced a record $944.4 billion worth of buyouts in the U.S. so far this year, 2.5 times the volume in the same period last year and more than double that of the previous peak in 2007, according to Dealogic…. Driving the urge to go big are the billions of dollars flowing into private-equity coffers as institutions such as pension funds seek higher returns in an era of low interest rates. Buyout firms have raised $314.8 billion in capital to invest in North America so far in 2021, pushing available cash earmarked for the region to a record $755.6 billion….
'Tiger Cubs' hedge funds are betting big on this year's hot IPOs, including Warby Parker and Ginkgo [CNBC Pro]
Here's a look at the top new bets from "Tiger Cubs" in the third quarter, some of which are popular IPOs this year.
Lee Enterprises Enacts Poison Pill to Guard Against Alden Takeover [WSJ]
Alden Global on Monday offered to acquire Lee in a deal that would value the Davenport, Iowa-based publisher at around $141 million. Alden's pursuit of Lee is the hedge fund's third effort to acquire a large local-news publisher in roughly two years, following a failed bid to acquire USA Today owner Gannett Co. in 2019 and a successful move to purchase New York Daily News and Chicago Tribune owner Tribune Publishing earlier this year…. Lee Enterprises is one of a few American newspaper chains of considerable size that isn't owned by Alden Global, whose MediaNews Group unit publishes roughly 70 daily newspapers, including the Denver Post and San Jose Mercury News.
Laguna Beach Home on the Ocean Sells for $70 Million to Hedge-Fund Manager Joseph Edelman [WSJ]
The roughly 1-acre property is located in Abalone Point, a gated community on a peninsula that juts out into the Pacific Ocean…. The property spans about 18,000 square feet across the main residence, a pool cabana and an all-glass guesthouse. The main house has five bedrooms, a commercial kitchen, screening room and wine cellar, he said. The contemporary, two-story guesthouse is a "glass box," he said. "It's almost like a solarium…."
In March, the Edelmans listed their New York City penthouse for sale. It is currently asking $29.95 million, according to StreetEasy.