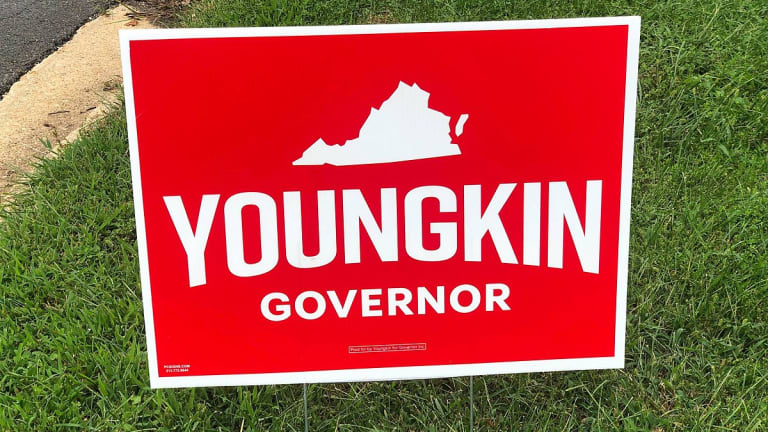 Opening Bell: 11.3.21
Getting canned by Carlyle may be the best thing that's ever happened to Glenn Youngkin; bankers in Glasgow; and more!
Glenn Youngkin's Journey From the Heights of Finance to the Top Tier of G.O.P. Politics [NYT]
His victory running as a conservative in a seemingly Democratic redoubt — no Republican had won statewide in Virginia in a dozen years — could make Mr. Youngkin, 54, a contender within his party nationally if its voters decide they are ready to move on from Mr. Trump and Trumpism…. He worked for McKinsey & Company, the corporate consulting giant, and in 1995, he joined the Carlyle Group, a private equity firm that grew into a behemoth…. According to Bloomberg, Mr. Youngkin was known as the "the nice guy and culture carrier" at Carlyle, whose founding billionaires had groomed him to be a face of the company. But after losing a power struggle with his co-chief executive, he left the firm in September 2020.
Barclays Sheds Jeffrey Epstein Ties With New CEO, Keeps Wall Street Strategy [WSJ]
"The strategy we have in place is the right one, and we will continue our existing plans to transform our organization and build on our financial prowess," [C.S.] Venkatakrishnan wrote to staff….
Barclays CEOs have alternated between swashbuckling investment bankers, like Mr. Staley and Bob Diamond, who ran the bank after the global financial crisis, and more conservative retail bankers such as Antony Jenkins.
"Venkat could give Barclays a chance to break this back and forth," Mr. Ghose said. "His profile looks like it could be a really interesting combination of domain expertise and prudence—focus on risk."
Border closures threaten Hong Kong's financial hub status [BBC]
Hong Kong has one of the strictest mandatory quarantine regimes of any jurisdiction, with most arrivals having to undergo between 14 and 21 days of hotel quarantine.
There have been a few exemptions. Diplomats, business leaders and some mainlanders with Hong Kong resident cards have been able to skip quarantine, or isolate at home. But not any more.
SEC Chairman Says Crypto Market Won't Mature Without Oversight [WSJ]
"There's a lot of hype. There's a lot of investors on one hand, reaching for yield, who are hoping to have a little bit better future, but these platforms right now, generally, have not come into either the [Commodity Futures Trading Commission] or the SEC to be within an investor protection framework," Mr. Gensler said.
Global finance industry says it has $130 trillion to invest in efforts to tackle climate change. [NYT]
The group, called the United Nations Glasgow Financial Alliance for Net Zero, is made up of 450 banks, insurers and asset managers in 45 countries. It said the pledge amounted to a transformation of the global financial system and would help businesses, financial firms and entire industries undergo fundamental restructuring for a carbon-neutral future…. The companies agreed to undergo a review every five years to measure how well they are hitting these targets. They also said they would report the emissions they finance ever year.
The Elizabeth Holmes Trial: Former Schering-Plough Scientist Cites Theranos Founder's 'Cagey' Behavior [WSJ]
"I was dissatisfied, quite honestly," she testified. "There was insufficient technical detail for us to be able to evaluate the technology…."
The next spring, Ms. Holmes sent the same validation report to Walgreens. That copy had two distinct differences: The Schering-Plough logo was emblazoned on the top left corner, and the conclusions had been changed to read that Theranos technology "has been shown to give more accurate and precise results." Ms. Cullen said no one at Schering-Plough had approved those findings.