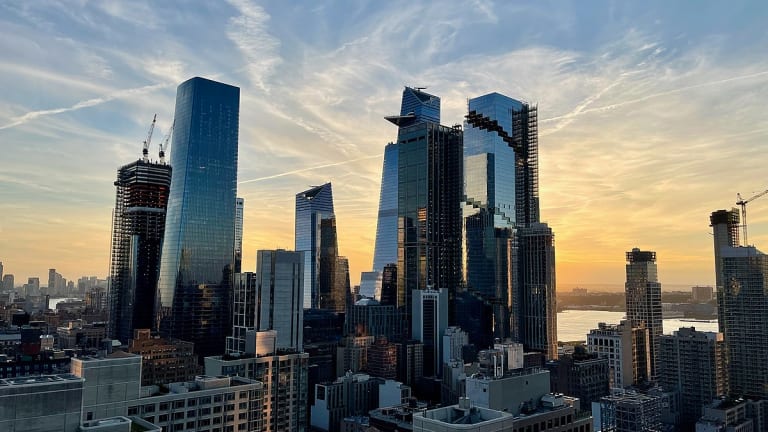 Opening Bell: 11.30.21
Get out of Giphy; Fed footwork; Dalio's distress; hot Hudson Yards; and more!
Facebook owner Meta told to sell Giphy as British regulator blocks acquisition [CNBC]
The CMA found that Giphy's ad services would have been able to compete with Facebook's own display advertising services, while also encouraging innovation from other social media sites and advertisers.
Facebook shut down Giphy's advertising services at the time of the merger. The CMA said this is a cause for concern, especially because Facebook controls nearly half of the £7 billion ($9.4 billion) display ad market in the U.K.
Powell Warns Omicron Variant Could Worsen Inflation-Boosting Bottlenecks [WSJ]
A slowdown in hiring and more persistent intervals of elevated inflation would bring the Fed's goals into greater conflict, creating a difficult set of policy trade-offs, as officials consider when to raise interest rates from near zero. A new virus variant that keeps more Americans on the sidelines of the labor market for longer could put pressure on the Fed to conclude that wage and price pressures might grow more entrenched than initially anticipated…. "Greater concerns about the virus could reduce people's willingness to work in person, which would slow progress in the labor market and intensify supply-chain disruptions," Mr. Powell said.
Inside the 'odd, eccentric' life of 'checked-out' Twitter CEO Jack Dorsey [N.Y. Post]
"Nobody expected Jack to reach the heights that he did," said a former employee. "He used to be a semi-homeless, hippie, software developer who couch-surfed…. The former employee believes that Dorsey brought good things to Twitter but that the tech guru has too many distractions to keep him in one place right now. After all, this is a man who has said he tries to meditate for two hours each day….
"Dorsey truly does care what people think, very much so," Bilton said. "He wants them to think he will have a crazy legacy like Steve Jobs and put a dent in the universe. The jury is still out."
Ray Dalio says cash is not a safe place right now despite heightened market volatility [CNBC]
"You can reduce your risk without reducing your returns. You will not market-time this. Even if you were a great market timer, the things that are happening can change the world, so it changes what could be priced into the market," Dalio said…. "What we are seeing happen has played out many, many times in history; it's like watching the movie over again," Dalio said.
KKR, Wells Fargo Look to Expand at Manhattan's Hudson Yards [WSJ]
While overall office demand in New York and other major cities has been sluggish, big employers have been competing to lock up the most-prestigious space that boasts amenities such as outdoor terraces, game rooms and superior ventilation systems. Many see these features as the best way to win over employees who have preferred working remotely…. Meta Platforms Inc., formerly Facebook Inc., which already has a large footprint across the city, has explored leasing the former [Nieman Marcus] department store [at Hudson Yards] but is also looking at Morgan North, a historic postal office building in Chelsea…. At more than $125 a square foot in the most recent quarter, the Hudson Yards and Manhattan West—another large development in the same neighborhood—had the highest average asking rents for office space in Manhattan….
Metaverse Real Estate Piles Up Record Sales in Sandbox and Other Virtual Realms [WSJ]
A growing number of investment firms are acquiring digital land in worlds such as the Sandbox and Decentraland, where players simulate real-life pursuits, from shopping to attending a concert. They are betting that individuals and companies will spend money to use virtual homes and retail space and that the value of properties will increase as more people join the worlds….
That interest reached a new peak on Tuesday when Republic Realm, a firm that develops real estate in the metaverse, said it paid $4.3 million for land in the world Sandbox, the biggest virtual real-estate sale publicized to date…. That acquisition broke a record set just last week by a subsidiary of Canadian investment firm Tokens.com Corp., which said it paid around $2.5 million for land in the world Decentraland's Fashion District.