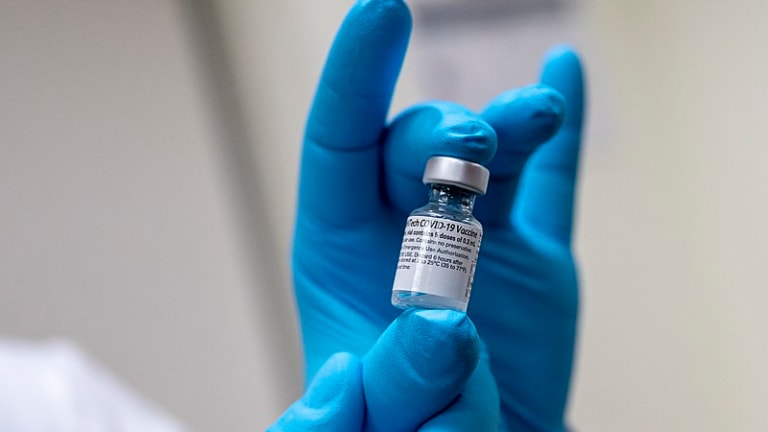 Opening Bell: 11.4.21
Fed moves; BofE doesn't; the unemployed and unvaccinated; Warren Buffet's buybacks; and more!
Fed to start tapering bond purchases later this month as it begins pulling back on pandemic aid [CNBC]
The process will see reductions of $15 billion each month -- $10 billion in Treasurys and $5 billion in mortgage-backed securities – from the current $120 billion a month that the Fed is buying…. "The Committee judges that similar reductions in the pace of net asset purchases will likely be appropriate each month, but it is prepared to adjust the pace of purchases if warranted by changes in the economic outlook," the committee said.
Bank of England surprises markets by holding rates at record lows [CNBC]
The Bank's Monetary Policy Committee voted 7-2 to keep its benchmark interest rate unchanged at its historic low of 0.1%, and 6-3 in favor of continuing the existing program of U.K. government bond purchases at a target stock of £875 billion ($1.2 trillion). The MPC voted unanimously to maintain its £20 billion stock of corporate bond purchases, keeping the total asset purchase program at £895 billion.
Markets had been uncertain as to whether the Bank would set off on the path toward monetary policy normalization on Thursday or at its next meeting in mid-December, but analysts broadly agreed that a hike was due before the end of the year.
Weekly jobless claims better than expected in another sign of healing for employment [CNBC]
First-time claims dropped to 269,000 for the week ended Oct. 30, down 14,000 from the previous period and better than the Dow Jones estimate for 275,000, the Labor Department reported Thursday…. "The fifth straight weekly drop in jobless claims, to a new pandemic low, is consistent with all the other evidence pointing to labor market tightness," wrote Ian Shepherdson, chief economist at Pantheon Macroeconomics. "With demand reviving post-Delta, the bar for layoffs is high and rising. Claims appear to be on course to reach the pre-Covid level early next year."
US mandates vaccines or tests for big companies by Jan. 4 [AP]
The new requirements, which were first previewed by President Joe Biden in September, will apply to about 84 million workers at medium and large businesses, although it is not clear how many of those employees are unvaccinated…. Workers will be able to ask for exemptions on medical or religious grounds…. OSHA drafted the rules under emergency authority meant to protect workers from an imminent health hazard. The agency estimated that the vaccine mandate will save more than 6,500 worker lives and prevent more than 250,000 hospitalizations over the next six months.
Allbirds shares surge 90% in eco-friendly shoe maker's market debut [CNBC]
The company, known for its eco-friendly wool sneakers and slip-ons, opened its first trade at $21.21, after pricing 20.2 million shares a day earlier at $15 apiece, and raising roughly $303 million…. "Before the pandemic, we were already very close to and on the path to breakeven," [co-CEO Joey] Zwillinger said. "So this is something well within our sights, and we see a very clear and short-term path or else we wouldn't be going public."
In a Deal Desert, Warren Buffett's Berkshire Hathaway Keeps Buying Itself [WSJ]
Berkshire spent $12.6 billion on stock buybacks during the first six months of 2021. And because its shares may still trade below the company's intrinsic value—as defined by Mr. Buffett—it is a safe bet Berkshire's repurchases kept that pace in the third quarter, analysts said. In the first few weeks of July, buybacks totaled about $1.75 billion, said James Shanahan, an analyst with Edward Jones.
The market's enduring rally, private-equity deal makers and an abundance of special-purpose acquisition companies have driven up many would-be acquisition targets to record prices…. "Frankly, we're not competitive with that," Mr. Buffett, Berkshire's chairman and chief executive, said during the company's annual shareholder meeting in May. "It won't go on forever…."
"It's really difficult," said Cathy Seifert, an analyst with CFRA Research. "The phone calls Berkshire would have gotten 20 years ago—they're just not getting."