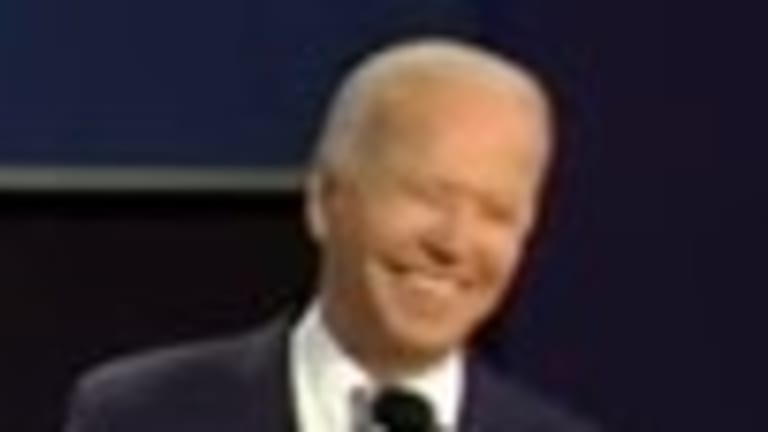 Opening Bell: 11.5.21
The Biden bounce; Deutsche Banker flees for company ending in dot-com; Didi dings Uber; and more!
The Jobs Numbers Take the 'Stag' Out of the Stagflation Scare [NYT]
Stagnant economies don't add 531,000 jobs in a month, and they don't exhibit a low and rapidly falling unemployment rate — 4.6 percent in October, down from 4.8 percent in September and 6.3 percent at the start of the year…. Indeed, there are lots of signs that this is a hyper-speed recovery compared to the last one. The share of the 25- to 54-year-old workers who are employed jumped 0.3 percentage points in October.
In the last year that share has risen from 76 percent to 78.3 percent. That same shift took about four and a half years in the last expansion, from September 2012 to February 2017.
Biden Meets With Powell, Brainard at White House as He Weighs Fed Pick [Bloomberg]
Brainard is regarded as Biden's likeliest choice if he decides to replace Powell, an appointee of former President Donald Trump whose term expires early next year…. Biden said at a news conference on Tuesday that he'd make his choice "fairly quickly" but gave no indication how he's leaning.
Vaccine Makers Shed $28 Billion in Value After Moderna Miss [Bloomberg]
The disappointing results from Moderna contrast with strong sales for Pfizer and partner BioNTech's shot, which is projected to deliver $29 billion in revenue next year. Today's blow to the sector also comes a month after the group spiraled lower when a trial of Merck & Co.'s experimental pill showed it cut the risk of hospitalization and death in half…. Investors are grappling with uncertainty over whether billions of dollars in sales will materialize as global economies reopen and other therapies are developed.
Blockchain.com Hires Deutsche Bank Executive as First Compliance Chief [WSJ]
CJ Rinaldi, who most recently was the head of markets compliance in the Americas for broker-dealer Deutsche Bank Securities Inc., began working for London-based Blockchain.com as its global CCO in October. Based in Connecticut, Mr. Rinaldi joins the company's growing compliance team of 60 people…. The company is looking to double its compliance head count in the near future.
Electric-Van Maker Workhorse Is Being Investigated by the Justice Department, Documents Show [WSJ]
The U.S. Securities and Exchange Commission is also investigating Workhorse, the Journal reported in September. The company has since said it notified the SEC of misstatements it had made to safety regulators…. Workhorse is the third electric-vehicle company known to have come under scrutiny from both federal prosecutors and securities regulators in the past 14 months.
Uber lost $2.4 billion, thanks largely to its Didi investment. [NYT]
The Didi investment weighed heavily on what was otherwise a fairly upbeat quarter for Uber, as both customers and drivers increasingly returned to the road. The loss was 123 percent more than the same quarter a year ago, when Uber's business was reeling from the pandemic…. On Tuesday, Lyft, Uber's biggest competitor in the United States, also said its drivers were returning. Lyft reported revenue of $864.4 million, a 73 percent increase from the same period last year, and a loss of $71.5 million, an 84 percent decrease.
Democrats put 401(k) and IRA restrictions for the rich back into their Build Back Better plan [CNBC]
Wealthy individuals with more than $10 million in retirement savings would have to draw down their accounts each year, in a new type of required minimum distribution, or RMD, according to updated legislation issued Wednesday evening by the House Budget Committee.
Lawmakers would also close "backdoor Roth" tax loopholes for the rich, and prohibit further individual retirement account contributions once those accounts exceed $10 million.