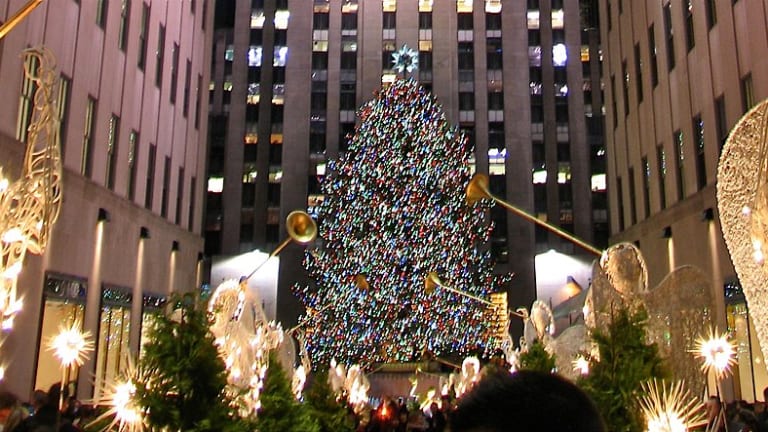 Holiday Bell: 12.23.22
M&A to rally into new year; inflation, too; judge hurts Hertz creditors; Dan Loeb's feelings are hurt; and more!
M&A Likely to Remain Strong in 2022 as Covid-19 Looms Over Business Plans [WSJ]
Many of the factors that propelled deal making in 2021 are expected to continue into next year, M&A lawyers and advisers said. But policy changes on the horizon could damp the pace of corporate tie-ups, including interest-rate increases from the Federal Reserve—which could increase companies' financing costs—as well as increased scrutiny from antitrust regulators…. Looking ahead to 2022, a host of economic factors suggest deal making will remain strong, including growing U.S. gross domestic product, strong corporate earnings and large corporate cash balances, said Colin Wittmer, U.S. deals leader at accounting and consulting firm PricewaterhouseCoopers.
Inflation is red hot, soaring to 6.8% in November, the highest in nearly four decades [NPR]
The jump in inflation reflects a mismatch between strong consumer demand and supply which is still hampered by transportation bottlenecks and a shortage of available workers…. A survey by the National Federation of Independent Businesses found 57% of firms are raising prices, while just 6% are cutting prices. That's the most lopsided ratio since the early 1980s, when inflation was in the double digits….
"There's a strong tendency to feel, 'I better buy it now because it's going to be more expensive if I buy it later,' " [Label Shopper CEO Peter] Elitzer says. "It's fundamentally unhealthy for the economy. It's really unfair for the consumer. But as a retailer, it isn't necessarily a big negative."
Judge Trims Hertz Bondholders' Bankruptcy Claims [WSJ]
Judge Mary Walrath of the U.S. Bankruptcy Court in Wilmington, Del., said Hertz's unsecured bondholders weren't entitled to collect interest payments at the contractual rate following the rental-car company's bankruptcy filing last year. The judge also absolved Hertz of any obligation to make premium payments on bonds that were scheduled to come due in 2022 and 2024 to compensate for the early retirement of those debts…. Wells Fargo sued on behalf of bondholders as Hertz emerged from chapter 11, backed by enough investment to cover the company's debts in full and provide a recovery to equity holders. The trustee said it wouldn't be fair to deny bondholders $147 million in premiums and $125 million in interest payments when there was enough value in Hertz to pay its shareholders….
'Juvenile antics': Third Point boss lashes out at 'inexperienced' activist investors as hedge fund's chair is forced to step down [This is Money]
New York-based Third Point's Steve Bates was subjected to 'personal threats' and attacks, which raised 'a business conflict' for the chairman and therefore forced him to resign, the investment firm said….
Loeb said in a statement that the resignation 'is loss for all shareholders', describing the alleged behaviour as 'a stain on institutional investors who attempt to engage constructively with boards and management teams'.
He said: 'Being a successful activist requires moving on when shareholders reject your plans rather than resorting to underhanded tactics. These juvenile antics smack of desperation and inexperience.'
These wild market forecasts have a 50% chance of coming true in 2022, says hedge-fund investor [MarketWatch]
"Like Diogenes with his lantern, I am, again in 2022, a cynic looking for truth — as I engage in my annual assault on the consensus and 'Group Stink,'" writes [Seabreeze Partners Management president Doug] Kass…. Both President Joe Biden and former President Donald Trump fall into ill health, with both out of the current and future White House picture…. The stock market rolls over after rallying to new high in early 2022. So-called innovations stocks that "performed poorly in 2021, all but collapse in 2022," with the ARK Innovation ETF trading under $70 a share…. Elsewhere the bear market forces a Robinhood sale to JPMorgan for just $2 a share, the same price paid for Bear Stearns in the 2008-09 financial crisis. As for the winners, value shares materially outperform growth stocks and silver becomes a new meme stock. Cannabis names surge as two major players merge and a third gets bought by a U.S. packaging company.
Jack Dorsey and venture capitalists clash over the future of cryptocurrency. [NYT]
The fight is over Web3, the industry name for a blockchain-based internet that runs on crypto tokens. Supporters say it will democratize and decentralize commerce, finance, gaming and more. But Mr. Dorsey warned that Web3 was really owned by the venture capitalists who are pouring billions into cryptoventures: "It will never escape their incentives," he tweeted…. At stake is the shape of the future of the crypto economy. This fight is pitting Bitcoin maximalists like Mr. Dorsey, who believe the original crypto is the only way forward, against supporters of the Ethereum blockchain network, which runs on the popular Ether token, and ventures based on other tokens. Chris Dixon, an A16Z partner, tweeted that he hoped Mr. Dorsey would abandon his hard-line stance: Bitcoin, Mr. Dixon wrote, "is great as digital gold but there are other important applications that require other chains."
We'll be hunkering down and trying to avoid Omicron for the next couple of weeks, emerging sporadically to update you on what's going on in our plague-choked world until Jan. 3. We recommend you do the same, enjoying the holidays as best you can, and we'll hopefully see you as happy and healthy as possible in the new year.