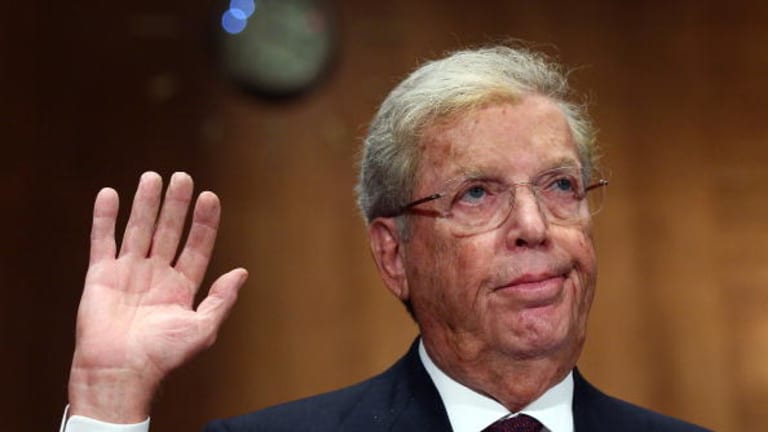 Holiday Bell: 12.30.21
Jimmy Cayne's final toke; IPO buyer's remorse; Ghislaine Maxwell guilty, Elizabeth Holmes not so much (yet); and more!
James Cayne, CEO for Bear Stearns Rise and Fall, Dies at 87 [Bloomberg]
Until 2007, Cayne, known as Jimmy, was one of Wall Street's brightest stars. Bear Stearns, the fifth-biggest U.S. securities firm by market value, had seen its profit surge 40% in fiscal 2006 to an all-time high of $2.1 billion, and Cayne -- the longest-serving chief executive officer on Wall Street -- had received $40 million in compensation.
By the end of 2007, Bear Stearns was staggering from losses in the U.S. subprime mortgage market and shareholders were pressuring Cayne to step down…. The demise of Bear Stearns took a toll on Cayne's image and legacy. His predecessor and mentor, Alan "Ace" Greenberg, blamed him for the firm's collapse, describing Cayne as a "demagogue" and a megalomaniac more interested in playing bridge than in running the firm.
IPOs Had a Record 2021. Now They Are Selling Off Like Crazy. [WSJ]
In the first eight months of the year, IPO shares rose. In November, 2021's class of IPOs were trading up 12% on average, according to Dealogic. By late December, they traded 9% below their IPO prices…. "While it's a boon for the bankers to have a record number of IPOs, it's an environment to tread very cautiously as an investor," said Denny Fish, portfolio manager at Janus Henderson Investors….
The pipeline is strong for 2022 IPOs, with more than 900 private companies globally that are worth $1 billion or more. Several companies looking at early 2022 stock-market debuts are re-evaluating the price they are trying to fetch, but few are abandoning their plans to launch, lawyers and bankers say.
Some Companies Are Ready for Libor's Demise, but Not All [WSJ]
Starting Jan. 1, U.S. banks won't be allowed to issue new debt tied to Libor, the global benchmark underpinning trillions of dollars in financial contracts…. Nonfinancial companies and smaller institutions such as regional banks are in varying stages of picking a replacement rate and updating their systems to handle the switch, analysts say. Some firms have been clinging to Libor, closing out one more new deal before year-end since debt sold before the deadline can keep referencing the rate through June 2023.
Ghislaine Maxwell, found guilty of sex trafficking, could spend the rest of her life in prison [CNN]
Maxwell, 60, faces up to 65 years in prison after she was found guilty Wednesday on five federal charges, including sex trafficking of a minor…. "I think prosecutors -- if they're looking to go down the route of potentially holding other people accountable -- will now say, 'Now that you're guilty, perhaps you can speak to us now, and to the extent that you cooperate, maybe we can work out some kind of arrangement where it's not as stiff for you in jail,'" [legal analyst Joey] Jackson told CNN's Jake Tapper.
Jury in Elizabeth Holmes trial fails to reach a verdict for second straight week [CNN]
Deliberations, which have so far spanned 44 hours over six days, are scheduled to resume Monday in a San Jose federal courthouse after the New Year…. Unlike the first week of deliberations, when jurors asked to hear back audio recordings of a call where Holmes is heard pitching investors, they did not have any notes with requests to review evidence in the week between Christmas and New Year's Eve
NYC taxi medallion baron paid for news stories to boost stock price, SEC claims [N.Y. Post]
Andrew Murstein, the 57-year-old president and chief operating officer of Manhattan-based Medallion Financial Corp., allegedly came up with the scheme as the rise of Uber and Lyft caused investors to sour on taxi-related stocks.
In a bid to change investors' minds, the SEC says, Murstein hatched a plan: hiring media strategists to write articles boosting his company without disclosing that they were being paid. The strategists then used fake names to place at least 50 articles about Medallion Financial on sites including Seeking Alpha, TheStreet, HuffPost and Crain's New York Business from 2014 to 2017, according to the complaint.