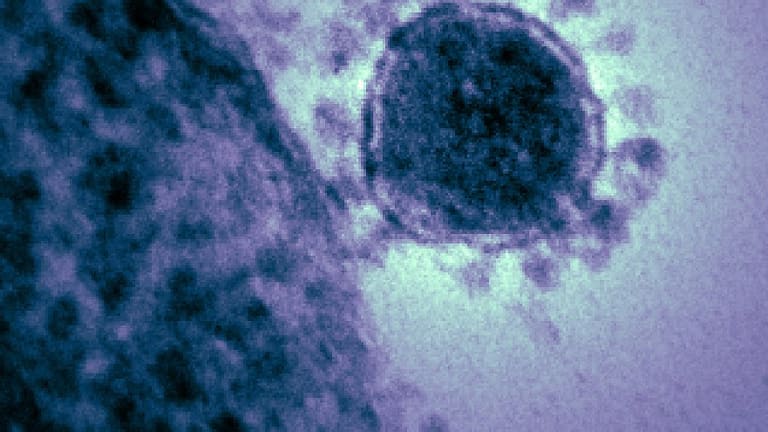 Opening Bell: 12.3.21
Didi hails a ride to Hong Kong; omicron shmo-micron; Libor lovers; Donald Trump continues to uphold the dignity of the presidency; and more!
Cowed by China, ride-hailing giant Didi plans to leave U.S. stock market months after debut [NBC News]
"Following careful research, the company will immediately start delisting on the New York stock exchange and start preparations for listing in Hong Kong," Didi said on its Twitter-like Weibo account on Friday….
The upending of Didi's New York listing — likely to be a difficult and messy process — illustrates both the huge clout that Chinese regulators possess and their emboldened approach to wielding it…. The move will also likely further discourage Chinese firms from listing in the United States and could prompt some to reconsider their status as U.S. publicly traded companies.
Dow books 618-point rise, clinches best point gain in a year, as investors attempt to shake off omicron-sparked jitters [MarketWatch]
Wall Street may be taking some solace from a report of a second case of the omicron variant from a Minnesota resident visiting New York—which was reported by Minnesota public health authorities—but who showed just mild symptoms.
"The bouncing in the markets due to incoming news has slowed, with markets led by cyclicals and the recovery trade," wrote Rob Haworth, senior vice president and senior investment strategist, at U.S. Bank Wealth Management….
London Looks For a Way to Drag Its Stock Market Out of the Past [Bloomberg]
New rules come into force today aimed at luring more technology firms and growth-oriented companies to list in London. Firms issuing dual-class shares will be allowed to list on the top tier of the London market, a move designed to encourage founders to take their companies public while retaining significant stakes….
Paul Marshall, chair of hedge fund Marshall Wace, partly blamed London's local investment culture for the sluggish corporate performance, writing in the Financial Times this week that an obsession with dividends and income-based funds — what he called the U.K. fund management sector's "signature dish" — was limiting corporate growth prospects.
"The City of London is in danger of becoming a sort of Jurassic Park where fund managers dedicate themselves to clipping coupons," Marshall wrote.
Companies Cling to Libor as Key Deadline Nears [WSJ]
Lenders have increasingly come under pressure from regulators to wind down their own and their clients' exposure to Libor. Still, in recent weeks, businesses such as consumer-credit giant TransUnion LLC, crane-components maker Columbus McKinnon Corp. and sports-apparel retailer Fanatics Inc. have launched new leveraged-loan deals using Libor…. Fanatics Inc. likely saved money by using Libor for a $500 million leveraged loan it secured last month due to the difference in spread between that rate and SOFR, CFO Glenn Schiffman said.
Elon Musk's Tesla Share Sales Pass the $10 Billion Mark [Bloomberg]
In the latest transactions, the world's richest person got rid of more than 934,000 shares worth about $1.01 billion, according to regulatory filings dated Thursday. The purpose of the sales were to help Musk offset taxes on the exercise of about 2.1 million options…. If Musk follows through on selling 10% of his Tesla holding, he could end up shaving well over $2 billion off his tax bill as a result of his move to Texas from California last year….
Trump Venture Seeks $1B Hedge-Fund Backing for Social-Media Plan [TheStreet]
Trump Media is now seeking to raise an additional $1 billion at a valuation of close to $3 billion…. Trump has been personally involved in the fund-raising activities, according to Reuters. He has been calling some investors to ask them to commit more than $100 million to the PIPE.