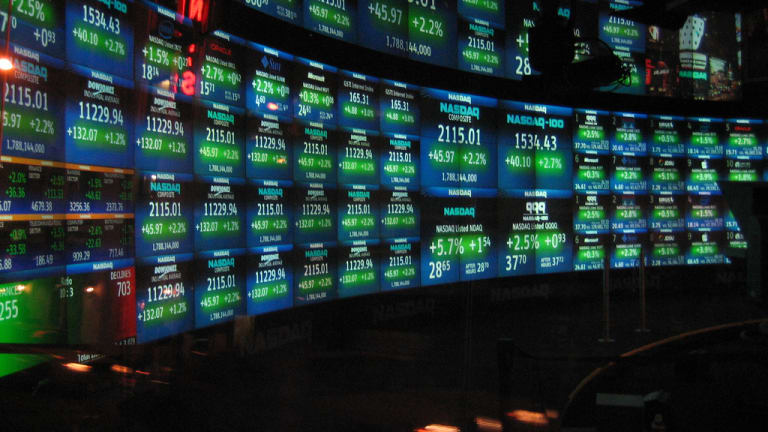 Opening Bell: 12.1.21
Keep the coffee flowing in Stamford; tech market moves to tech future; Novi leader runs screaming from the metaverse; and more!
Steven Cohen's Venture Firm Backs 24-Hour Stock-Trading Startup [WSJ]
Point72 Ventures, Mr. Cohen's early-stage venture-capital fund, is leading a $14.25 million funding round for 24 Exchange…. Founded in 2018, 24 Exchange has already launched foreign-exchange and cryptocurrency-trading platforms. It is seeking Securities and Exchange Commission approval to run a round-the-clock stock exchange….
"When you look at the growth of equities trading over the last couple of years, a lot of that has been the increased role of retail," [Point72 Ventures partner Pete] Casella said in an interview. "These are people with day jobs, so they want to trade at night and on weekends."
Nasdaq Partners With Amazon to Move Market Trading to the Cloud Next Year [Bloomberg]
While transferring capital markets to cloud-based platforms could help exchanges reduce costs and has been held up as a remote goal for years, the technology challenges are enormous. Modern trading of stocks, Treasuries, futures and other assets is incredibly fast -- with the pace sometimes measured in nanoseconds, or billionths of a second -- and exchanges try to ensure all market players get price updates and other vital data at the same time. Conventional cloud solutions aren't built to accommodate that.
Nasdaq and Amazon revealed they've co-developed a new platform that will live inside Nasdaq's primary data center in Carteret, New Jersey.
UBS appoints JP Morgan Chase executive Youngwood as group CFO [Reuters]
The European Central Bank said earlier this year it wanted to see more diversity on the boards of banks and among executives after noting that only 8% of chief executives of European credit and investment institutions were held by women…. Only three members of UBS's 12-member executive board are women, although the addition of [Sarah] Youngwood would increase the number to four….
Youngwood, who has joint French-U.S. citizenship, has been the financial chief of JPMorgan Chase's Consumer & Community Banking line of business since 2016, UBS said.
Elon Musk confirms he's worried SpaceX could go bankrupt [CNET]
"If a severe global recession were to dry up capital availability / liquidity while SpaceX was losing billions on Starlink (and) Starship, then bankruptcy, while still unlikely, is not impossible," he tweeted.The statement came in response to a leaked email that Musk reportedly sent to employees over the long Thanksgiving holiday in the US asking for "all hands on deck."
Facebook's executive in charge of cryptocurrency is leaving the company [CNBC]
[David] Marcus's departure comes after the company tried and failed to launch a cryptocurrency that could be used to send money online to anyone in the world via Facebook products…. "While there's still so much to do right on the heels of launching Novi -- and I remain as passionate as ever about the need for change in our payments and financial systems -- my entrepreneurial DNA has been nudging me for too many mornings in a row to continue ignoring it," Marcus said in a tweet thread announcing his departure.
Scaramucci Fund Boosted Crypto Exposure by 150% in Third Quarter [Bloomberg]
Investments in digital funds and securities in the SkyBridge Multi-Adviser Hedge Fund Portfolios totaled $485 million at the end of September, up from $195 million on June 30, according a regulatory filing this week. The increase reflected new investments and market appreciation. The fund's net assets fell about 10% in the period to $2.4 billion, fueled by redemptions…. While it continues to allocate money to funds run by other asset managers, SkyBridge Capital's exposure to digital currencies has increased in tandem with Scaramucci's bullishness on crypto. He told CNBC on Nov. 12 that Bitcoin could eventually reach $500,000. The token traded for about $57,919 at 8:40 a.m. in New York and has roughly doubled this year.