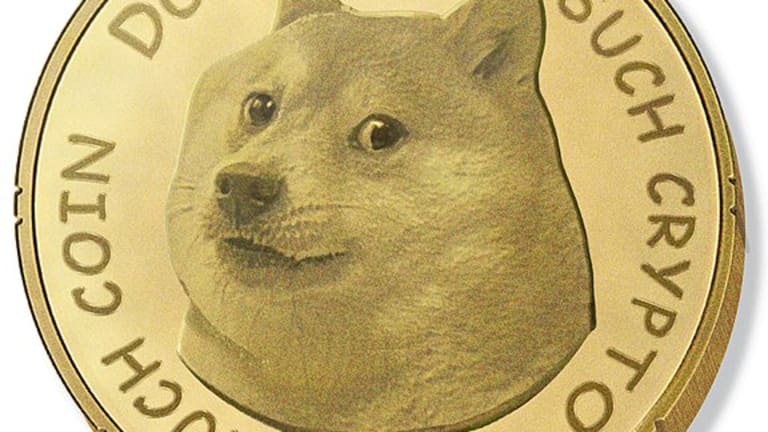 Opening Bell: 12.14.21
Central bank gazing; direct lending and Dogecoin; and more!
Global Central Banks Diverge as Omicron Clouds Growth, Inflation Outlook [WSJ]
On Thursday, the ECB is expected to signal that it will continue buying bonds for some time, and that it won't increase interest rates next year. That is despite inflation that has reached 4.9%, the highest since records began in 1997….
In the U.K., economists and investors had until recently expected the BOE to raise rates at its meeting on Thursday to contain inflation that was 4.2% in October, the highest in almost a decade.
But the rapid spread of Omicron in the U.K and last week's decision by the government to reimpose Covid-19 restrictions mean the bank may hold off on an increase, some economists say.
The Fed will halt asset purchases by March and hike rates in June, CNBC survey predicts [CNBC]
The CNBC Fed Survey finds that respondents expect the Fed to double the pace of the taper to $30 billion at its December meeting, which would roughly end the $120 billion in monthly asset purchases by March…. The first rate rise is now forecast in June, a sharp recalculation from the September survey when the first rate move wasn't expected until the end of 2022.
Investors Should Care About the Logic Behind the 'Powell Pivot' [WSJ]
A Fed acting to prevent a short-term runaway inflation problem spiraling out of control means temporarily higher rates, but no long-term effect. A Fed tightening because of full employment means a series of rate rises until the next recession. And a Fed worried that workers may be absent forever means higher rates on average in the long run, but not necessarily much higher soon.
Unless all three apply, in which case we get much higher rates much sooner and that last much longer. Ouch.
Credit Manager CIFC to Buy LBC as It Looks to Expand Into Direct Lending [Bloomberg]
With the acquisition, CIFC will enter into the business of direct middle-market loans and gain $3 billion of assets under management, CIFC said in a statement. LBC will become a subsidiary of CIFC and retain its strategy and senior management.
The private credit market has doubled in size over the past few years to about $1 trillion from around $500 million in 2015, according to data from research firm Preqin, as asset-management companies seized on banks' pullback from lending to small and mid-sized firms.
Dogecoin Soars After Elon Musk Says Tesla Will Accept It as Payment for Merchandise [WSJ]
Dogecoin's price soared as much as 40% compared with Monday's level at 5 p.m. ET, according to data from CoinDesk. It traded at 22 cents on Tuesday, compared with 16 cents the day before, before easing down to around 20 cents.
"Tesla will make some merch buyable with Doge & see how it goes," Mr. Musk wrote in the tweet on Tuesday morning.
Bank of America CEO: Consumers spending at fastest pace he's seen [Boston.com]
"(The consumer) is earning more money, but now they are worried that these costs are going to go up faster than their wages," [Brian Moynihan] said. "Also, frankly, the constant ebb and flow of this virus weighs on people's minds over time…."
"I'm not sure 'lack of opportunity to spend' is the consumers' issue right now," he said. "Are they buying exactly what they wanted? No, there's shortages on some items. But they're finding things to buy."