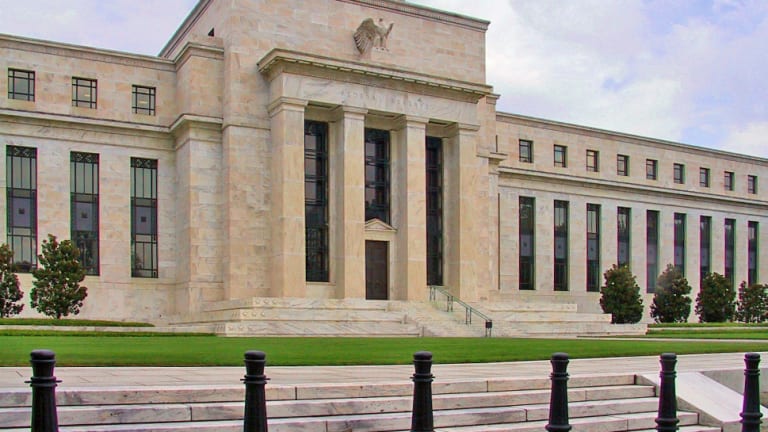 Opening Bell: 12.15.21
Inflation inflating hedge fund inflows; Fed feeds gold selling spree; FDIC fisticuffs; and more!
Hedge funds set to end 2021 with inflows for first time in three years [Reuters]
Alternative assets data and analytics firm Preqin's data shows hedge funds have attracted flows totalling $40.9 billion in the first three quarters of the year, after outflows of $97.2 billion and $44.5 billion in 2019 and 2020 respectively…. "Several sectors of the hedge fund industry have a well-earned reputation for shielding assets from inflation."
The Hybrid Work Model May Threaten Corporate Culture, But Hedge Funds Are Making It Work [II]
46 percent of hedge fund managers expect to spend two to four days a week in the office. Ten percent said they would continue to work from home full time, while 21 percent said they would return to the office five days a week….
One of the biggest concerns expressed in the survey is the effect that the model will have on corporate culture. More than half of the surveyed managers said that with so many employees working from a remote setting, it would be difficult to maintain a cohesive, positive company setting due to a lack of team-building events. This kind of cohesive company culture, the report explains, is "essential to ensuring a low turnover of staff," which is a key factor for every company as the war for talent heats up…. Despite concerns about the lack of in-person corporate interaction and events, one way to retain employees is to provide them with the flexibility of remote working.
Hong Kong's Tybourne to Shut $2.8 Billion Hedge Fund [Bloomberg]
The Hong Kong-based firm will shift focus to its long-only and private investment funds, said the people… Tybourne is following Lansdowne Partners in withdrawing from short-selling activities, one of the hallmarks of hedge funds. It told investors that growing passive money flows, market leverage and retail investor participation in markets have fueled volatility, hurting especially short wagers, the people said.
Gold Holds Worst Loss This Month as Fed Meeting Outcome Awaited [Bloomberg via Yahoo! Finance]
All eyes are now on the central bank's meeting, the results of which are released later Wednesday. The Fed could announce a doubling of the pace of its bond-buying taper and lay out a steeper path of interest-rate hikes, according to Bloomberg Economics.
Bullion is heading for its first annual loss in three years amid diminishing monetary support from central banks, although uncertainties surrounding the impact of the new virus variant could stoke demand for haven assets.
A polite F.D.I.C. meeting is followed by scathing statements. [NYT]
"This approach to governance is unsafe and unsound," [FDIC board members and Consumer Financial Protection Bureau Director Rohit Chopra] said in a statement. "It is also an attack on the rule of law…." The regulators spoke politely to one another during the virtual meeting on Tuesday, but Mr. Chopra released a scathing statement afterward, calling the general counsel's decision "legally dubious."
Elon Musk calls Elizabeth Warren 'Senator Karen' in fight over taxes [CNN]
"Let's change the rigged tax code so The Person of the Year will actually pay taxes and stop freeloading off everyone else," [Warren] tweeted Tuesday…. "You remind me of when I was a kid and my friend's angry Mom would just randomly yell at everyone for no reason," [Musk] said in one tweet.