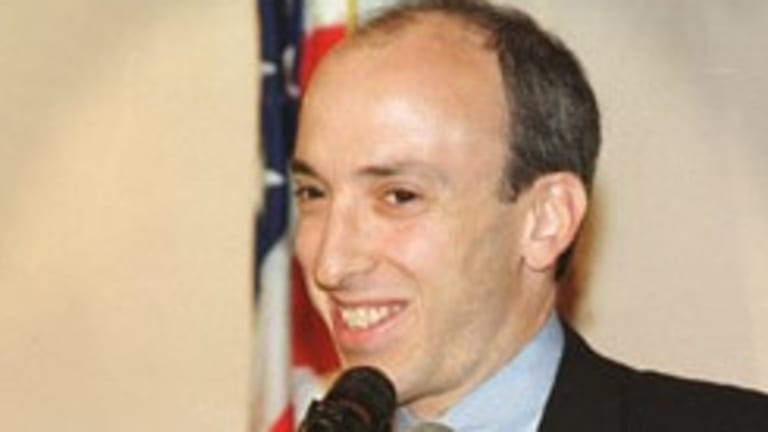 Opening Bell: 12.16.21
Federal Reserve to follow Bank of England's lead; Gary Gensler gets going; hedge fund gets out of hedge fund business; and more!
Fed to accelerate tightening, with as many as three rate hikes in 2022 [NBC News]
"There's a real risk now… that inflation may be more persistent," Powell said Wednesday in a press conference after the meeting…. "Financial conditions can change very quickly" and can "fairly rapidly" affect the economy, Powell said. "We're not going back to the same economy."
Bank of England raises interest rates to 0.25% [Guardian]
Although the Bank maintained its expectation that inflation would drop back again later in 2022, the development is likely to heap fresh pressure on the government to respond to the worsening squeeze on living costs…. In the minutes of its decision the MPC said Omicron was likely to weigh on the economy in the short term but its impact on inflation over the months ahead was still unclear. The Bank has revised down its expectations for GDP growth in the fourth quarter of 2021 to 0.6%, from 1% in November.
SEC Floats Rules to Shore Up Money Markets, Curb Insider Trading [WSJ]
The SEC's proposed changes include a measure called "swing pricing" that firms including BlackRock Inc. and Federated Hermes Inc. have warned could destroy a subset of the industry that holds short-term corporate debt and caters to institutional investors. The measure would require these funds to adopt policies for adjusting their share prices by a "swing factor" on days when they have net redemptions. The factor would be determined by transaction costs and the market impact of selling a slice of the fund's portfolio…. The SEC also proposed significant restrictions on arrangements, known as 10b5-1 plans, by which corporate officers and directors schedule stock trades ahead of time to avoid running afoul of insider-trading rules. Among other changes, the agency would require executives to wait 120 days before buying or selling their employer's stock after setting up or modifying the plans….
Rather than disclosing monthly aggregate share repurchases once a quarter, companies would have to report buybacks on the next business day. They would also have to indicate whether any executives bought or sold shares within 10 business days of a buyback program's announcement.
Anchorage Capital Is Closing $7.4 Billion Flagship Hedge Fund [WSJ]
Anchorage, which has roughly $30 billion of assets, said it would focus on its structured-credit and private-equity-style funds that call down capital from clients…. "In this current market where indiscriminate access to capital, elevated equity market multiples, default rates near record lows, and central bank policies supportive of risk assets, we believe that the asset-liability structure of ACP is not best-suited to take advantage of opportunities in today's market environment," wrote Kevin Ulrich, Anchorage's founder and chief executive.
Britain's financial watchdog fines Switzerland's GAM $12 mln [Reuters]
The Financial Conduct Authority (FCA) said GAM failed between 2014 and 2017 to conduct its business with due care and diligence. It also found in particular that the firm failed to manage conflicts of interest made by GAM's GIML Absolute Return and Long Only investment teams between 2016 and 2018.
In 2018 GAM suspended - and has since fired - its then star fund manager Tim Haywood for gross misconduct. GAM's share price plummeted that year following the closure of Haywood's fund that had bought bonds with connections to collapsed supply chain finance firm Greensill Capital.
How Blackstone Chose Its Heir Apparent — Without the Usual Hunger Games [II]
Even when the boss steps down gracefully, the successor is frequently chosen after an undignified bake-off between rival executives, with the talented losers being shown the door.
Then there is the case of Blackstone Inc.