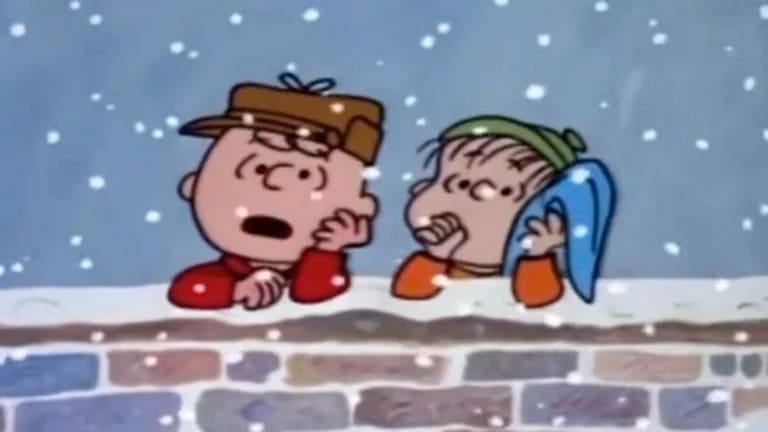 Opening Bell: 12.17.21
TPG to become The Public Group; probe now, regulate later; the Fed's credibility problem; and more!
TPG Heads for IPO as It Cashes In on Buyout Industry's Boom [Bloomberg]
It's an industry gold rush the likes of which are rarely seen at publicly traded companies. In recent weeks, TPG's rivals announced pay packages and incentives for executives that may reach $1 billion per person. Profits are soaring, assets under management are at records, and a Bloomberg index of private-equity managers is up 72% in 2021…. TPG had $109 billion of assets under management as of Sept. 30, according to a prospectus filed Thursday. The firm listed an offer size of $100 million, a placeholder amount that will likely change. Carlyle Group Inc., which manages about $293 billion, is currently valued at about $19 billion.
Regulators open probe into red hot 'buy now, pay later' industry [CNN]
The Consumer Financial Protection Bureau said Thursday that it is looking to "collect information on the risks and benefits of these fast-growing loans" from five leading BNPL companies: Affirm; Australia's Afterpay, which is getting bought by Square owner Block; PayPal; privately held Swedish fintech Klarna; and Zip, another BNPL firm headquartered in Australia…. The CFPB said it was specifically worried about how quickly consumers can accumulate debt using BNPL services and also about how the BNPL companies may harvest data about their customers. It added that it is working with international partners in Australia, Sweden, Germany and the United Kingdom on the inquiry.
Traders bet Fed will not raise rates as aggressively as forecast [FT]
Trading in futures markets, which offers insight into how investors are positioning for changes to Fed interest rate policy in the years ahead, showed that money managers expected the US central bank's overnight rate to rise to just 1.27 per cent by the end of 2023.
That was a full 0.11 percentage points below the 1.38 per cent rate implied on Wednesday, and compared to Fed policymaker's projections for 1.6 per cent released on Thursday….
"The most logical conclusion is that the market just doesn't believe the Fed will ever get past 1.5 per cent," said Tom Graff, head of international fixed income at Brown Advisory. "With the Fed apparently ready to hike in early 2022, the market is determining that will result in fewer hikes total."

Elizabeth Holmes prosecutor: 'You should find her guilty because of her words' [Yahoo! Money]
In a four-hour closing argument, the prosecution pointed to numerous alleged misstatements about Theranos' blood-testing technology, which Holmes had suggested could perform hundreds of diagnostic tests with a finger prick of blood. The prosecutor also cast off claims raised in her defense that she was abused by her onetime boyfriend and Theranos COO Ramesh "Sunny" Balwani…. "Theranos was a house of cards," [prosecutor Jeff] Schenk told jurors.
Chinese Real-Estate Broker KE Holdings to Conduct Review Into Fraud Allegations [WSJ]
Muddy Waters said it had taken a short position in the company, and drew similarities between Beike and Luckin Coffee Inc., the formerly Nasdaq-listed Chinese coffee chain that inflated its reported revenues for months before disclosing a large accounting fraud…. Beike said Friday that Muddy Waters' report is "without merit and contains numerous errors of facts, unsubstantiated statements and misleading speculations and interpretations." It added that the report "shows a lack of basic understanding of the housing transactions industry in China…."
The company also said an independent audit committee has been authorized by its board to conduct "an internal review of the key allegations contained in the Muddy Waters report, with assistance and advice from independent third-party advisers to be engaged by the audit committee," and it will provide updates when appropriate.
Offices Shut and Holiday Parties Dim as a Familiar Feeling Sinks In [NYT]
Jefferies, an investment bank, asked its 4,542 employees to work from home because of a spate of Covid cases. Goldman Sachs told its teams to postpone their remaining holiday parties, and JPMorgan Chase announced that its health care conference would go virtual. Citigroup, which had called people back two days a week starting in September, sent a memo giving its New York and New Jersey staff the option to work remotely, while Morgan Stanley employees were given more flexibility to stay home…. Even as office workers returned home and universities moved classes online, an elite group of politicians and executives held firm on plans for its annual conclave in the Swiss Alps. The organizers of the World Economic Forum, which brings together political leaders and C.E.O.s, said they were still planning on hosting the annual meeting in Davos next month.