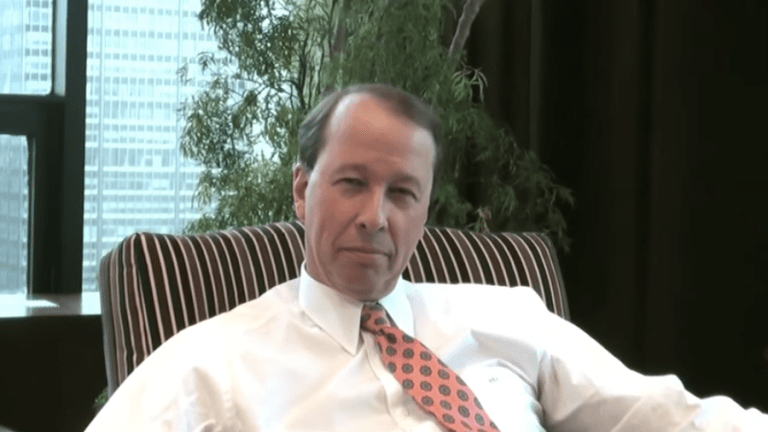 Opening Bell: 12.2.21
Shutdown shutdown; Tony James goes out to pasture; a Clayton/Gensler kaffeeklatsch; Square goes 3-D; and more!
House Democrats announce plan to fund the government, prevent a shutdown [NBC News]
Preventing a government shutdown this week, however, isn't guaranteed. Republicans in the House and the Senate have signaled that they want to delay passage of a spending bill over objections to the Biden administration's Covid-19 vaccine mandates for workers…. "This is so silly that we have people [who] are anti-science, anti-vaccination, saying they're going to shut down government over that," [House Speaker Nancy Pelosi] added.
Tony James to retire as Blackstone executive vice chairman [Reuters]
James, who joined Blackstone in 2002 as president and chief operating officer, led the firm's initial public offering and the acquisitions of its $178 billion credit business, previously known as GSO, as well as its secondaries arm, Strategic Partners. He also helped establish Blackstone's $34 billion tactical opportunities division…. James, 70, handed over his roles as Blackstone president and chief operating officer to Jonathan Gray in 2018. Gray is now heir apparent to [founder Stephen] Schwarzman.
Biden's Candidates for Fed Supervision Post Include Bostic, Bloom Raskin, Corday [Bloomberg]
President Joe Biden is considering Federal Reserve Bank of Atlanta President Raphael Bostic and Duke University law professor Sarah Bloom Raskin to be the Fed's top banking regulator, along with former Consumer Financial Protection Bureau director Richard Cordray and others…. Other candidates for board slots include Valerie Wilson, director of the left-leaning Economic Policy Institute's Program on Race, Ethnicity, and the Economy; Lisa Cook, a professor of economics and international relations at Michigan State University; William Spriggs, chief economist at the AFL-CIO and Karen Dynan, a former top Treasury official under President Barack Obama and an economics professor at Harvard University.
Biden and Trump S.E.C. Chiefs Trade Tips on How to Regulate Crypto [DealBook]
Mr. Clayton asked his successor whether the S.E.C. intended to regulate crypto, Mr. Gensler replied, "I don't think you mind if I would quote you back to you."
Mr. Gensler then expressed a view that the former chairman has long articulated — one that blockchain businesses strongly resist — that cryptocurrency tokens are "largely" used to raise money for entrepreneurs and, as such, meet "the time-tested definitions of an investment contract and are thus under the securities laws."
Indeed, Mr. Clayton did not mind, and added: "Yeah. And any other of the array of definitions of a security in addition."
Apollo to Buy Griffin Capital Units in Push to Reach Wealthy Individuals [WSJ]
A closely held investment firm based in Los Angeles, Griffin has about 60 client-facing employees focused on distributing investment products tied to assets such as private credit and real estate to wealthy individuals. It has a particular focus on independent broker dealers, a distribution channel in which Apollo and its main rivals currently have less of a foothold than they do with private banks or big brokerages…. As part of the deal, Apollo will also get technology, other infrastructure and hundreds of distribution agreements to bolster its Global Wealth platform.
Jack Dorsey's Square changes its name to Block [BBC]
Individual businesses owned by Block, "building blocks", as the company put it, such as Square and music-streaming platform Tidal, retain their original names….
"Block is a new name but our purpose of economic empowerment remains the same," [Dorsey said.]
"No matter how we grow or change, we will continue to build tools to help increase access to the economy."