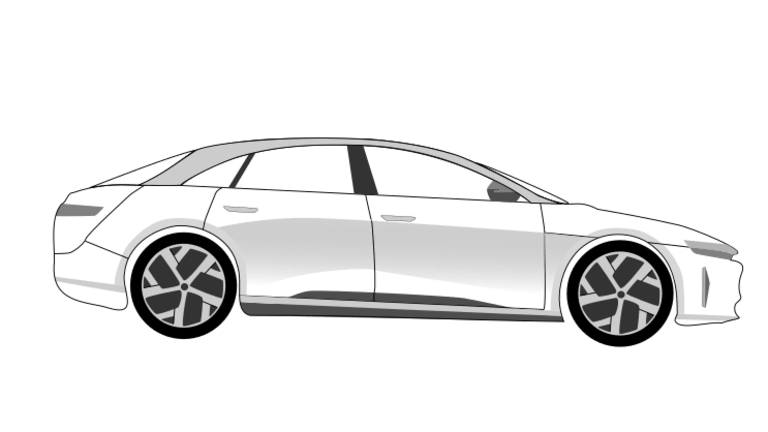 Opening Bell: 12.6.21
SEC seeking Lucid lucidity; de Blasio going out with a jab; biotechs bad, Trump good for hedge funds; and more!
Lucid Motors subpoenaed by the SEC. Shares plunge [CNN Business]
The company said the probe "appears to concern" the SPAC deal that took it public earlier this year, along with "certain projections and statements."
Lucid raised $4 billion through its combination with Churchill Capital Corp., which was a shell company set up to take a company public without having to go through the typical initial public offering process. The deal was announced in February and shares started trading on Nasdaq in July.
New York City imposes vaccine mandate for all private sector employers, Mayor de Blasio says [CNBC]
The mandate will go into effect on Dec. 27, de Blasio said.
"We've got omicron as a new factor, we've got the colder weather, which is really going to create additional challenges with the delta variant, we've got holiday gatherings," de Blasio told MSNBC Monday morning. "We in New York City have decided to use a preemptive strike to really do something bold to stop the further growth of Covid and the dangers it's causing to all of us."
The city will also require proof of vaccination for children ages 5 to 11 for indoor dining, entertainment and fitness establishments, the mayor said.
Hedge Funds Suffer Big Losses on Biotech Rout [WSJ]
Perceptive Advisors, a prominent biotech hedge fund that manages about $9 billion, lost about 30% this year through November in its main fund, investors say. A hedge fund managed by OrbiMed Partners, which invests more than $18 billion in healthcare in public and private markets, has lost more than 40% this year through November, people familiar with the fund say…. Meanwhile, a hedge fund run by San Francisco-based Logos Capital, which manages about $1.4 billion, is down more than 25% for the period, other people say. Cormorant Asset Management lost 10% in November alone, adding to double-digit losses earlier in the year.
Trump SPAC Delivers Best Month Ever for Hedge Fund Veteran [Bloomberg]
[Bruce Kallins'] event-driven fund, Yakira Partners, gained roughly 12% in October, far better than peers. The fund got a big boost from its stake in Digital World Acquisition Corp., a special purpose acquisition company that announced late in the month that it would merge with Trump Media & Technology Group Corp…. Yakira was the best performer among 67 event-driven funds tracked by industry research firm BarclayHedge. The fund's returns were twice as high as the next best performer in the category….
Rivian Ratings Arrive. They Are More Positive Than Tesla. [Barron's]
The 25-day quiet period brokers working on an initial public offering observe before publishing research is over. Now, as of Monday morning, 12 analysts have new Rivian ratings. Eight rate shares Buy. Four rate shares Hold.
Alberto Foglia, hedge fund manager, 1928-2021 [FT]
Foglia, who has died at the age of 93, is best known for being the longstanding chair of Soros's Quantum fund, one of the most famous and successful hedge funds of all time. He was also a very early pioneer of hedge fund investing, helping the nascent industry grow in the 1960s and 1970s and attract capital from European investors…. During the second world war, Antonio helped the Italian resistance, letting its leaders meet in secret in his house.
Foglia's encounter with Soros, with whom he spent the afternoon on the telephone finding buyers in the US and Europe for the huge block of Olivetti shares, proved pivotal. Spotting the talents of the Hungarian broker, who was at that time years away from launching his eponymous hedge fund, Foglia gave Soros a trading account to manage. The portfolio yielded returns of 50-150 per cent a year — a sign of things to come.