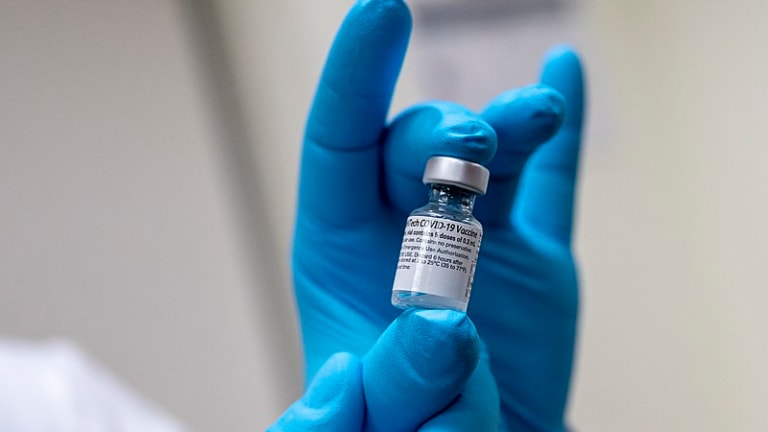 Opening Bell: 12.8.21
Pfizer, Fed and hedge funds fight Omicron (the hedge funds are losing); a Branson SPAC deal and bi g IPO; Better.com CEO promises to do better; and more!
Pfizer, BioNTech Say Booster Dose Needed to Fight Omicron [Bloomberg]
Company researchers observed a 25-fold reduction in neutralizing antibody levels versus the variant, compared with the original strain of the virus, in people who got just two shots. However, boosting with an additional shot of the vaccine raised antibodies 25-fold against omicron, giving a similar level of the protective proteins as observed against those earlier versions after the standard two doses…. Along with stimulating the booster push, that may increase the likelihood that an omicron-targeted shot may ultimately be required. Pfizer said this would be ready by March.
As Omicron Threat Looms, Inflation Limits Fed's Room to Maneuver [NYT]
"In every one of the previous waves of the virus, the Fed was able to react by effectively focusing on downside risks to growth, and trying to mitigate them," said Aneta Markowska, chief financial economist at Jefferies. "They're no longer able to do that, because of inflation…."
There is a risk that Omicron "will continue that excess demand in the areas that don't have capacity and will stall the recovery in the areas where we actually have the capacity," John C. Williams, the president of the Federal Reserve Bank of New York, said in an interview last week.
Hedge funds' November performance worst since March 2020 - HFR [Reuters]
The HFRI fund weighted composite Index slipped 2.2% in November, its biggest monthly fall since March 2020, when the coronavirus pandemic first slammed into financial markets, the hedge fund research consultancy said in a report received on Wednesday.
Equity hedge funds which invest in a mix of long and short strategies led broad declines as they were caught off guard by Omicron.
Richard Branson-Backed SPAC Takes Grove Collaborative Public [WSJ]
Grove is raising about $87 million in a private investment in public equity, or PIPE, associated with the merger. The PIPE investors include Lone Pine Capital LLC, General Atlantic, Sculptor Capital Management Inc. and former Unilever PLC Chief Executive Officer Paul Polman. A further $348 million will come from the Virgin Group SPAC's trust account…. The company began as ePantry in 2012, but in 2016 launched under the Grove name as a Certified B Corp, a designation given to companies that are "using business as a force for good."
Brazilian Digital Lender Nubank Set for One of 2021's Biggest IPOs [WSJ]
Nubank had been losing money until the first half of this year, when it posted a profit.
The offering would be the fifth-largest IPO of the year in the U.S. based on the amount to be raised, according to Nicholas Einhorn, vice president of research at Renaissance Capital. If it prices at the high end, Nubank would raise about $2.6 billion and be valued at $41.5 billion, exceeding Brazil's largest traditional bank, Itaú Unibanco SA .
This even after Nu Holdings Ltd., the parent company, lowered its planned price range from $10-$11 a share to $8-$9, shaving off nearly $10 billion in valuation in an amended filing on Nov. 30 with the Securities and Exchange Commission.
Better.com CEO apologizes to remaining staff for mass layoffs over Zoom [N.Y. Post]
"I failed to show the appropriate amount of respect and appreciation for the individuals who were affected and for their contributions to Better. I own the decision to do the layoffs, but in communicating it I blundered the execution. In doing so, I embarrassed you," Vishal Garg, the New York-based company's CEO, said in a leaked email to employees…. Separately, the company is also pushing back its plans to go public through a merger with a special purpose acquisition company by the end of the year….