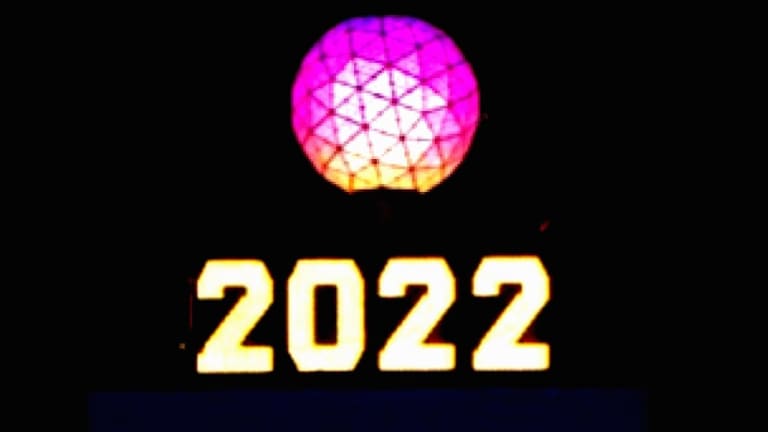 Opening Bell: 12.9.21
Nubank's new shares; the sun will come out… next year; GameStop's new plan; and more!
Brazil's Nubank Raises $2.6 Billion in Top-of-Range U.S. IPO [Bloomberg via Yahoo!]
Nubank had lowered the proposed range last week after earlier seeking to raise as much as $3.18 billion.
Berkshire [Hathaway] bought 10% of the shares in the offering, said a person familiar with the matter who asked not to be identified because it wasn't public…. Nubank's IPO makes it the most valuable financial institution in Latin America, surpassing Itau Unibanco Holding SA, with a $38 billion market value.
2022 will mark the end of the pandemic and a full economic recovery, JPMorgan says [CNN]
"Our view is that 2022 will be the year of a full global recovery, an end of the global pandemic and a return to normal conditions we had prior to the Covid-19 outbreak," Marko Kolanovic, JPMorgan's chief global markets strategist, wrote in a note to clients on Wednesday. "This is warranted by achieving broad population immunity and with the help of human ingenuity, such as new therapeutics expected to be broadly available in 2022…." JPMorgan is forecasting continued growth for the stock market, albeit at a slower pace. The bank set a year-end target of 5,050 for the S&P 500, up by 8% from current levels.
Evergrande slides into default while some ratings agencies keep quiet [CNBC]
Late Thursday, Fitch Ratings said Evergrande had not confirmed payment of its latest debt obligation, triggering a default. The developer's shares traded 1% lower Friday….
"We should have been calling this a technical default for a long time already, but nobody dared," Alicia Garcia-Herrero, Natixis' chief economist for Asia-Pacific, said Friday.
"China is not making it clear because there's no pressure to make it clear," she said. "Ratings [agencies] should be pushing. Some investors did push. Nobody wants to label this because they don't want to bear the consequences. Everybody's trying to increase what they can get out of it."
Weekly jobless claims fall to 184,000, the lowest level in more than 52 years [CNBC]
Initial claims for unemployment insurance were expected to total 211,000 for the week ended Dec. 4, according to a Dow Jones economist survey…. Continuing claims, which run a week behind the headline number, increased 38,000 to just shy of 2 million. However, the four-week moving average for continuing claims, which irons out weekly volatility, dropped to 2.03 million, a decline of 54,250.
Taking the Games Out of GameStop [WSJ]
Hardware and accessories revenue jumped 62% year over year while collectibles revenue rose 31%. Revenue from game software, by contrast, fell 2% year over year. A reorganization of GameStop's segment reporting last year makes comparisons with prior periods difficult, but note that new game software alone once comprised more than 42% of the company's total sales. Now, both new and used software combined make up about one-third of revenue…. Such a move isn't without risk. GameStop's unique mix of new and preowned videogame hardware and software historically garnered the company gross margins near 30%—well above the high-teens average for computer and electronics retailers….
London hedge funds ditch Brexit loophole amid watchdog whack-a-mole [FN]
When Brexit battered financial firms at the start of the year, UK hedge funds found a handy loophole. They turned to specialist European platforms that enabled them access the trading bloc without having to move staff or hire locally…. A legal adviser to alternative asset managers said the use of such solutions became "widespread" once Brexit kicked in early this year.
"Regulators are simply not going to allow these kinds of Brexit workarounds to be used anymore," a financial regulation partner said.