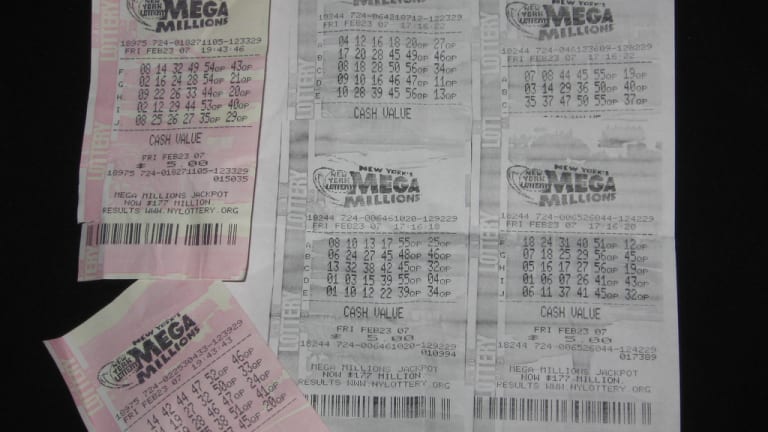 DeFi-ing The Law
Just because you're decentralized doesn't mean you can run a lottery in this town.
Just how many laws is decentralized finance breaking? The global Financial Action Task Force is pretty sure that those engaged in it are not doing the anti-money-laundering stuff that is generally required of entities that do the stuff that DeFi companies and protocols do. Securities and Exchange Commisison chief Gary Gensler's pretty sure there's a whole host of rules and regulations DeFi does not abide, and he's also quite sure that he's got the power to do something about it.
Whatever barriers its opponents believe it to be breaching, however, few if any probably considered New York's gambling laws to be one of those DeFi falls on the wrong side of. But Joseph Kent did.
At issue is a cryptocurrency savings protocol called PoolTogether. The application was inspired by premium bonds. This sovereign debt doesn't pay out any yield. Instead, the interest earned is put into a pool from which prizes are awarded to the bonds' investors, like a lottery. The idea is to get people to save—in the case of premium bonds, really money, and in the case of PoolTogether, fake.
Premium bonds have been around in the U.K. for nearly 70 years, and in 2014 Congress signed off on allowing banks and credit unions to offer premium bonds of their own. However, as Kent notes, a DeFi protocol is not either of those things. That is, in effect, the point of DeFi in the first place. And that, in turn, seems to be the point of Kent's lawsuit: As nice as the damages he might be awarded are—and they are nice, as the New York lottery law allows for double damages, and PoolTogether users have reportedly pooled together at least $122 million—the former adviser to Sen. Elizabeth Warren would just as soon see the whole DeFi project junked than see a penny of it.
Although Mr. Kent's lawsuit, supported by two plaintiffs' law firms, is nominally focused on winning a potentially large pot of financial damages, it also appears to be a deliberate effort to put some of the DeFi community's core doctrines to the test…. Mr. Kent is described in his lawsuit as someone "gravely concerned" at the prospect that cryptocurrency, which consumes voluminous amounts of electricity, could contribute to climate change, besides enabling bad actors to circumvent financial sanctions….

According to legal experts, Mr. Kent's lawsuit could be among the first to squarely address the question of who is legally accountable when a DeFi application—known as a "protocol"—is at odds with the law or causes actionable harm to a user.
Crypto-Savings Lawsuit Puts Principles of DeFi to the Test [WSJ]
For more of the latest in litigation, regulation, deals and financial services trends, sign up for Finance Docket, a partnership between Breaking Media publications Above the Law and Dealbreaker.