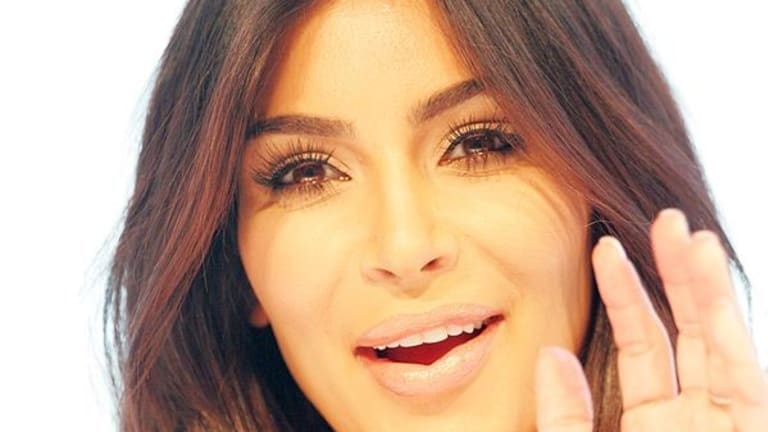 Celebs, Climate Change And Crypto
Matches made in hell.
You guys, we've been over this: Just because someone famous tells you that this latest fake currency is going to be the one to revolutionize society does not mean you should invest your life savings, or really any amount of the actual money you have, in it. Please keep this in mind before doing something that may eventually require recourse to the courts.
Kim Kardashian, Floyd Mayweather Jr. , and Paul Pierce are among a number of celebrities being sued for allegedly leading investors into a cryptocurrency "pump and dump" scam…. The lawsuit alleges EthereumMax is a "speculative digital token created by a mysterious group of cryptocurrency developers." It says the celebrities told their millions of social-media followers to buy the cryptocurrency, only to sell when the price was inflated.
This, on the other hand: This sounds promising. (We are obviously kidding. It sounds like more snake oil.)
Toucan lets users who own carbon credits link them to digital tokens. The tokens, called BCT—for Base Carbon Tonne—can then be traded on cryptocurrency exchanges. That wouldn't change the nature of the underlying projects, but Toucan says it would create a forum for trading and improve transparency by providing real-time pricing data and a public record of trades to track who gets to take credit for funding climate-benefiting projects…. However, companies accounting for their carbon offsetting aren't Toucan's main users. Since BCT went live in October, trading has been driven by Klima, another crypto asset that was launched on the same day as Toucan. The two projects operate independently, but have a "friendly and symbiotic relationship," Toucan's website says…. KlimaDAO lets people use BCT tokens to buy Klima tokens. The BCT tokens are kept in what KlimaDAO calls its treasury, effectively removing them from circulation so they can't be used to offset carbon emissions. Meanwhile, the Klima tokens are traded on cryptocurrency exchanges, allowing traders to speculate on a carbon-backed crypto asset.
Kim Kardashian, Floyd Mayweather Jr., Others Sued Over Cryptocurrency Promotion [WSJ]
Cryptocurrency Traders Move Into Carbon Markets [WSJ]
For more of the latest in litigation, regulation, deals and financial services trends, sign up for Finance Docket, a partnership between Breaking Media publications Above the Law and Dealbreaker.