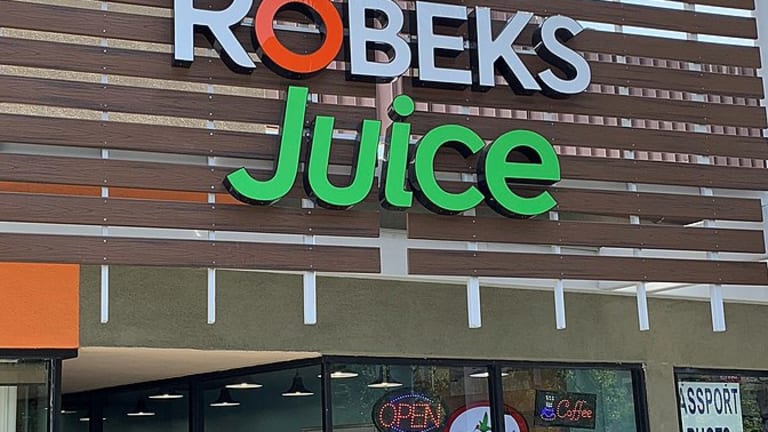 Man Predictably Claiming Not To Be A Racist Sure Reached For The Racist Invective Pretty Quickly
The now former Merrill Lynch adviser should have stuck with "f*cking stupid, ignorant bitch."
Seeing your child swell up, become unable to breath, puke his guts up and collapse in anaphylactic shock that even an EpiPen could not handle, necessitating a rush to the emergency room, is an understandably traumatic experience. When said experience was the result of nut products winding up in the smoothie he drank after you made very clear that said smoothie could not contain any peanut butter, a degree of anger is to be expected. Quite a significant degree, in fact.
Still, there are better ways to handle it than (now former) Merrill Lynch financial adviser James Iannazzo did, especially given that it wasn't exactly the heat of the moment, coming the day after the incident.
"F---ing stupid, f---ing ignorant high school kids," ranted James Iannazzo, 48, on the TikTok video taken in a Robeks store in Fairfield on Saturday…. "I want to speak to the f---ing person who made this drink," he yelled.

"F---ing b---h," Iannazzo fumes at a female worker in the story before tossing the drink at her, the video shows.
Again, probably not the best way to handle it. We might have suggested sending a lawyer in your place. But, as we've seen, Iannazzo went in a different direction, and now not only doesn't have the satisfaction he sought, but also has no job and a need for a groveling apology.
"When faced with a dire situation for his son, Mr. Iannazzo's parental instinct kicked in and he acted out of anger and fear," [Iannazzo's lawyer] said. "He is not a racist individual and deeply regrets his statements and actions during a moment of extreme emotional stress."
Oh, no. There's only one reason to deny that you've got a racist bone in your body, and that's because you do.
"You f---ing immigrant, loser," the Fairfield resident then says before trying to enter an area of the store marked "employees only."
That's not going to end well. In fact, it's going to end up in a police investigation.
He was charged with intimidation based on bigotry or bias in the second-degree, second-degree breach of peace and first-degree trespassing, the police said…. "During the investigation, employees reported that Iannazzo never told them about the peanut allergy but had only requested that there be no peanut butter in his drink," the police said.
Merrill Lynch fires advisor James Iannazzo after arrest for TikTok filmed rant, drink toss at smoothie worker [CNBC]
He Hurled a Smoothie and Insults. Now He's Charged With a Hate Crime. [NYT]
For more of the latest in litigation, regulation, deals and financial services trends, sign up for Finance Docket, a partnership between Breaking Media publications Above the Law and Dealbreaker.