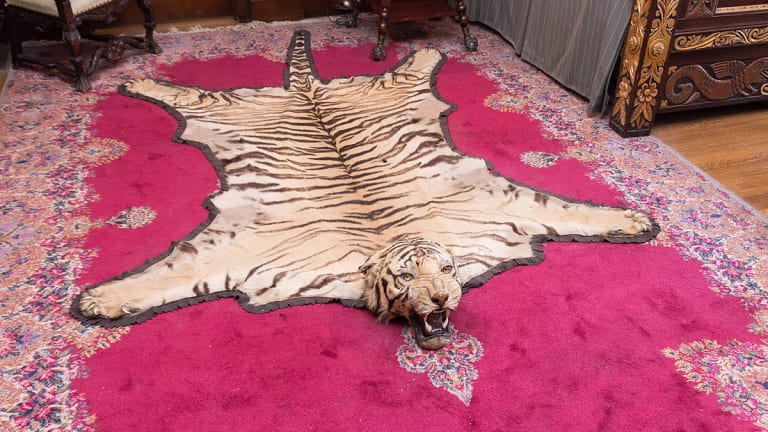 Opening Bell: 1.11.21
Limping tiger, triumphant Teachers; growth to shrink; Cerberus gives up on Germany; and more!
Tiger Global Lost 7% Last Year, First Annual Drop Since 2016 [Bloomberg via Yahoo!]
The fund struggled in the final two months, dropping 8% and 10.7% in November and December, respectively, the people said. That erased a 13% gain that it had built through the first 10 months of the year…. One of the stocks that probably hurt results is Beijing-based retail giant JD.com Inc., which tumbled 20% last year amid a regulatory crackdown in China. The stock was Tiger Global's second-biggest U.S. equity position as of Sept. 30. Another top holding, DocuSign Inc., plunged 31%. Last month, the e-signature company provided a revenue forecast that missed Wall Street estimates, stoking concerns that growth will slow after a pandemic-fueled surge in demand.
TCI Posts Another Double-Digit Gain [II]
Chris Hohn's TCI Fund Management enjoyed another strong year in 2021.The London-based activist posted a 23.3 percent gain last year, its sixth double-digit increase in the past seven years. TCI's fund currently manages about $44 billion, while the firm manages a total of $55 billion.
Powell Confirmation Hearing Could Shed More Light on Plans to Contain Inflation [WSJ]
"We can begin to see that the post-pandemic economy is likely to be different in some respects. The pursuit of our goals will need to take these differences into account," Mr. Powell said in his written testimony. Monetary policy needs to "take a broad and forward-looking view, keeping pace with an ever-evolving economy…." Mr. Powell has focused significant time on meeting with elected officials to maintain close communication, and Mr. Powell pledged in his testimony Tuesday to continue that practice if he is confirmed to a second term.
The World Bank warns that the pandemic will slow economic growth in 2022. [NYT]
"The Covid-19 crisis wiped out years of progress in poverty reduction," David Malpass, the World Bank president, wrote in an introduction to the report. "As government's fiscal space has narrowed, many households in developing countries have suffered severe employment and earning losses — with women, the unskilled and informal workers hit the hardest."
Global growth is expected to slow to 4.1 percent this year, from 5.5 percent in 2021, according to the World Bank. Output is expected to be weaker, and inflation is likely to be hotter than previously thought.
Cerberus Cuts Stake in Deutsche Bank [WSJ]
The U.S. private-equity firm is selling about 21 million shares out of around 62 million it owns at Deutsche Bank, and 25 million out of 63 million it holds at Commerzbank, according to a person familiar with the sale…. Since Cerberus' stake in Commerzbank was disclosed in July 2017, the German bank is down 31%, compared with the Stoxx 600 Banks index's decline of 18%. Deustche Bank's shares are down 21% since November 2017, compared with the Stoxx 600 Banks index's decline of 14% over the same period.
New York Business Owners Sidestep Billions in Federal Taxes With State's Help [WSJ]
By paying New York's new pass-through entity tax, those business owners shifted their state income taxes from their individual tax returns—where the cap would pinch them—to their business filings, where the cap doesn't affect them.
The total represents about one-sixth of New York's projected personal income tax revenue for the fiscal year ending March 31. The result: If those business owners had an average federal tax rate of 32%, they would be saving more than $3 billion.