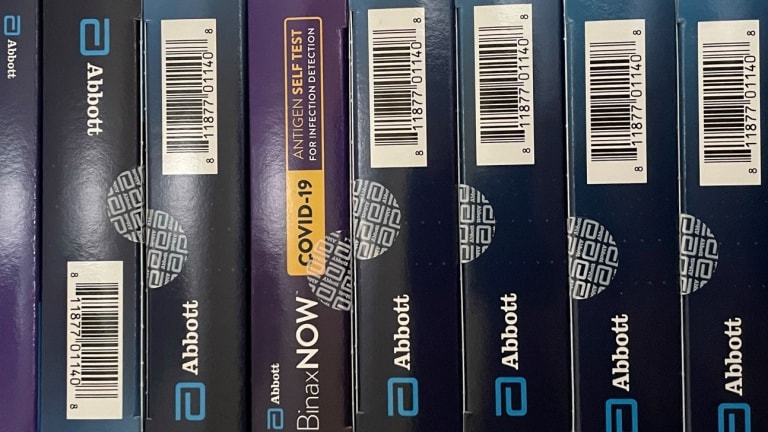 Opening Bell: 1.12.21
Robinhooders sent off into the forest; need a COVID test? Get a job on Wall Street; Jeffrey Gundlach's happy signal; and more!
Robinhood to permanently shift most employees to remote working [Reuters]
Robinhood said some teams will need to live within a commutable distance to an office location due to regulatory and business reasons, and a small segment will still need to work from the office. It expects no change in the compensation structure of its staff.
The Newest Corporate Perk [DealBook]
For a select group of employees at corporate America's largest firms, tests are free and often readily available. These companies have been buying tests in bulk, some as part of their return-to-office protocols and others as a perk to offer workers peace of mind — even for those not yet coming into the office…. The result is a testing shortage, and a decentralized system in which schools, hospitals — and companies — are competing to get tests. "It doesn't surprise me that many organizations who were recognizing they need these tests to stay in business were buying them," said Joseph Allen, an associate professor at Harvard. "A smart testing strategy would have flooded the market with these, so they don't have to be hoarded." With testing kits scarce, some health experts are questioning the distribution of tests to white-collar employees who work from home.
U.S. Inflation Hit 7% in December, Reaches Fastest Pace Since 1982 [WSJ]
"There's still a lot of scarcity in the economy. Consumers and businesses are in great financial shape, and they're willing to pay up for more goods, more services and more labor," said Sarah House, director and senior economist at Wells Fargo, pointing to reasons for the "blistering pace of inflation."
Prices for autos and other durable goods continue to drive much of the inflationary surge, fueled by largely pandemic-related imbalances of supply and demand that most economists expect to fade as Covid-19's impact on economic activity eases.
The yield curve is no longer sending a 'don't worry be happy' signal, warns bond king Jeffrey Gundlach [MarketWatch]
"Today [Tuesday] sounds like Jay Powell repeating the 2018 formula: end QE and raise official short-term interest rates," Gundlach said in a webcast to clients that was live tweeted late Tuesday. He said that he's not "predicting a recession yet," but sees those pressures building…. Gundlach highlighted a chart that showed consumer sentiment "free-falling," which "looks somewhat recessionary."
Fintech Startup Checkout.com Scores $40 Billion Valuation in Latest Share Sale [WSJ]
The London-based digital-payments processor said it raised $1 billion in a recent share sale…. Since its first fundraising round in 2019, Checkout.com's valuation has swelled 20 times and now exceeds that of Instacart Inc. and all but a handful of other startups.
Prince Andrew rejected in effort to get US sexual abuse case dismissed [Guardian]
Manhattan federal court judge Lewis Kaplan said it was premature to consider the prince's efforts to cast doubt on Giuffre's accusations…. "In a similar vein and for similar reasons, it is not open to the court now to decide, as a matter of fact, just what the parties to the release in the 2009 settlement agreement signed by Ms Giuffre and Jeffrey Epstein actually meant.