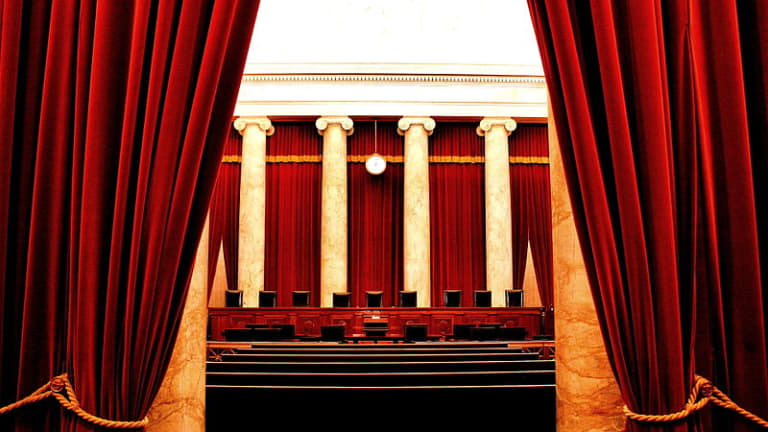 Opening Bell: 1.14.22
Well, this is fun; Biden aims to fill up the Fed; Kyle Bass is feeling like Kyle Bass; and more!
Businesses are whipsawed again as the Supreme Court blocks OSHA's vaccine mandate. [NYT]
In a November poll of 543 companies by the consulting firm Willis Towers Watson, 57 percent said they either required or planned to require Covid-19 vaccinations. That included 32 percent that planned to mandate vaccines only if the OSHA rule takes effect. Seven percent said they planned to carry it out regardless of the outcome…. Some companies have been concerned about losing employees when workers are already scarce, and although firms with mandates have said those concerns have largely not come to fruition, a national requirement could have further eased those concerns.
BlackRock now manages more than $10 trillion in assets [CNN]
BlackRock, owner of the popular iShares family of ETFs, announced Friday that it ended the year with more than $10 trillion in assets under management. That's up 15% from 2020 levels.
Nearly a third of that $10 trillion total was invested in ETFs…. As [CEO Larry] Fink noted, "the world continues to navigate uncertainty and profound shifts in economies and societies at large."
Biden unveils three nominees for top Federal Reserve posts as bank plots to lift interest rates [MarketWatch]
The White House nominated Sarah Bloom Raskin, Lisa Cook and Philip Jefferson to fill three seats on the Fed's powerful Board of Governors. If confirmed they would join lone Democrat Lael Brainard on the seven-member board….
For Raskin it's her second go-around. The Duke professor was a Fed board member from 2010 to 2014 during the Obama administration and previously served with current Chairman Jerome Powell. Her husband is U.S. Rep. Jamie Raskin of Maryland…. Cook and Jefferson, who are both black, are distinguished economists…. The Fed has only had three other African-American board members in its 108-year history.
'There's no way the stock market goes up this year — it probably goes down pretty aggressively,' says hedge-fund honcho Kyle Bass [MarketWatch]
"I think," the hedge-fund manager said, "they are going to have to back away from that plan, once they start hiking…."
Bass sees the market facing significant challenges and doubts that the central bank will have the conviction to raise rates substantially without push back from the markets.
Tech Selloff Pushes Ex-Unicorn Bonds Into Distressed Hands [WSJ]
High-yielding convertible debt from former unicorn startups like Beyond Meat Inc., SmileDirectClub Inc. and Vroom Inc. have been pitched as a buy by investment banks to distressed-debt investors in recent weeks, people familiar with the matter said. All three companies have little other debt besides their convertible bonds, giving investors an avenue to become significant stakeholders in their businesses at a low cost and to earn a major windfall if their stock prices swing back up…. With so much new paper in the market and tech valuations now in flux, the market has dislocated, bringing in opportunistic investors to pick and choose companies that they believe can survive a potential bear market for tech stocks.
Billionaire Daniel Och flips 220 CPS sky palace for $190M [N.Y. Post]
The Och-Ziff Capital Management founder has sold his penthouse at 220 Central Park South for close to $190 million to mystery buyers —that's almost double the $93 million he paid in 2019. He paid an additional $2 million for a one-bedroom unit on a lower floor, although it's unclear whether or not the small unit was included in the sale…. Och still has a residence at 15 CPW, which he had put on the market for $57.5 million in 2019, the year he bought at 220 and moved to Florida for tax purposes. It is no longer on the market.