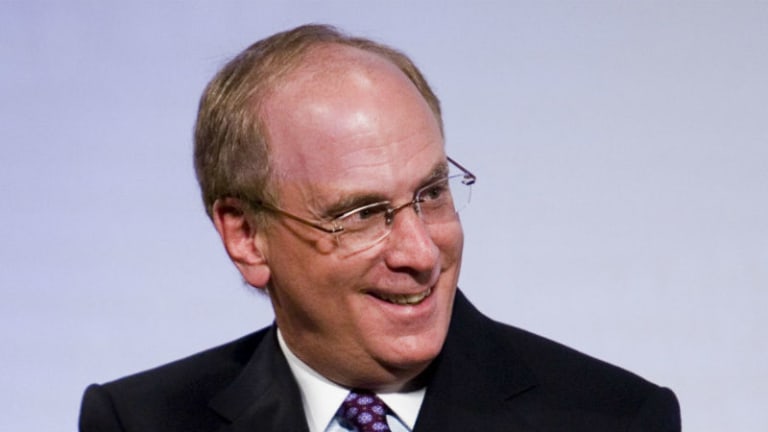 Opening Bell: 1.18.22
Microsoft plays the game; Larry Fink is no SJW; investors not buying what Jefferies is selling; and more!
Microsoft's $68.7 billion deal for Activision once again shows big tech's dominance over legacy media [CNBC]
Microsoft will acquire Activision for $95 per share. Activision shares were trading as low as $42 about two years ago, in February 2019. Turn the clock back further, to 2012 or 2013, and Activision shares were about $10 each…. Maybe the Activision deal will prompt a legacy media company to finally make a play for another large gaming company such as Take-Two Interactive — which just announced a deal to buy Zynga — or Electronic Arts.
BlackRock CEO Says Stakeholder Capitalism Isn't 'Woke' [Bloomberg]
"Divesting from entire sectors – or simply passing carbon-intensive assets from public markets to private markets – will not get the world to net zero," he said. "And BlackRock does not pursue divestment from oil and gas companies as a policy…."
"We focus on sustainability not because we're environmentalists, but because we are capitalists and fiduciaries to our clients," he wrote, encouraging companies to prioritize long-term profits over short-term results.
Palihapitiya's SPAC to Merge With ProKidney in $2.6 Billion Deal [Bloomberg]
ProKidney is developing a technology to treat chronic kidney disease by using the patient's own cells to restore kidney function…. The partnership between Palihapitiya and Suvretta Capital has so far resulted in four SPACs that have each raised $250 million. The SPACs are each targeting a different subsector within biotechnology: neurology, oncology, organs and immunology.
Some Lawmakers Push to Ban Stock Trading by Colleagues [WSJ]
Democratic Sens. Mark Kelly of Arizona and Jon Ossoff of Georgia introduced legislation that would prohibit all members of Congress, their spouses and dependent children from trading individual stocks and would require them to place their stock portfolios into a blind trust…. In the House, Rep. Abigail Spanberger (D., Va.) and Rep. Chip Roy (R., Texas) have a similar bill with 15 sponsors.
Leda Braga, AMG Acquire BlueCrest's Stake in Hedge Fund Systematica [Bloomberg]
Billionaire Michael Platt's BlueCrest had kept an undisclosed equity stake in the $13 billion hedge fund firm after selling a part of its 49% holding to West Palm Beach, Florida-based AMG in 2015 when Braga spun out of the firm. Following the latest transaction, Braga will have an increased majority stake, while AMG holds a minority interest….
Jefferies gives up on buyout fund manager investing business-sources [Reuters via Nasdaq]
It is a blow to Jefferies' Leucadia Asset Management division, which offers alternative investment products such as private equity…. Dubbed Stonyrock Alt Fund I, the fund was seeking to raise $1 billion but had amassed only $38 million as of April 2021, according to a regulatory filing at the time.