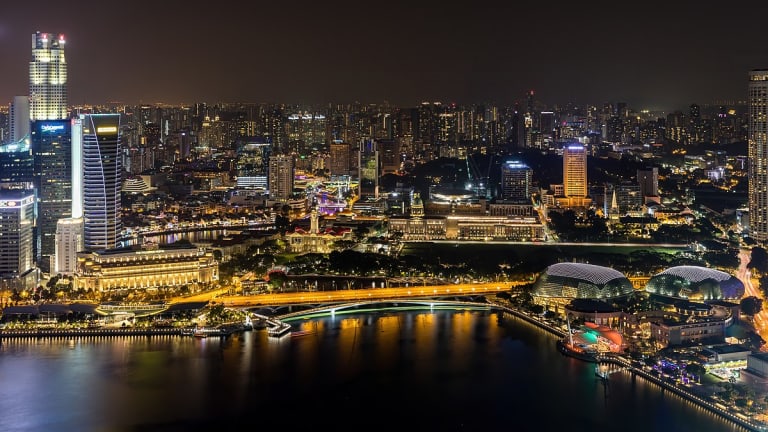 Opening Bell: 1.20.22
Correcting after correction; SPACapore; banks' bills; running from RenTech; and more!
Stocks Rise After Nasdaq Enters Correction [WSJ]
The Nasdaq Composite Index rose 1.6%, a day after a late tech selloff dragged down indexes. The S&P 500 climbed 1.1% and the blue-chip Dow Jones Industrial Average added 1%.... On Wednesday, the ragged, weekslong selloff pushed the Nasdaq down more than 10% below its record close, putting it in correction territory. Those kinds of plateaus usually bring in bargain hunters, but on its own is no indication a selloff is over, observers say.
Singapore's first SPAC debuts four months after rule change, closes 1% higher [CNBC]
Vertex Technology Acquisition Corporation (VTAC), is sponsored by Vertex Venture, a wholly owned subsidiary of state investor Temasek Holdings…. The company raised $200 million Singapore dollars (more than $148 million) from investors including other Temasek subsidiaries Venezio Investments and Fullerton Fund Management….
Singapore is one of the first markets in Asia to allow such listings.
US jobless claims rise to 286,000, highest since October [AP]
"We could see one more week of notably higher claims before they should top out,″ analysts with Contingent Macro Advisors predicted. "This bears close watching going forward….″ A surge in COVID-19 cases has set back what had been a strong comeback from last year's short but devastating coronavirus recession. Jobless claims, a proxy for layoffs, had fallen mostly steadily for about a year and late last year dipped below the pre-pandemic average of around 220,000 a week.
Banks' Rising Expenses Don't Have to Be So Costly [WSJ]
Investors might not be as focused on investment spending, perhaps thinking it is the good kind of cost. But here is where costs might need a closer look. Higher investment spending can be put toward faster growth in the future but, if it only helps to preserve what banks already have as financial-technology rivals encircle them, then it is really just a higher cost of doing business. The same can be true for investments in compliance systems.
Renaissance Investor Exodus Nears $15 Billion Despite 2021 Gains [Bloomberg]
The withdrawals show a reckoning isn't over after Renaissance's algorithms misfired when the pandemic started unfolding in 2020, inflicting losses of 19% to 31% in its trio of funds by the end of that year. Gains since then have been too slow to stanch outflows. Some investors aren't willing to stick around for what could be another volatile period -- with the Federal Reserve set to battle the steepest inflation in a generation with a series of rate increases.
Turkey's Erdogan Meets El Salvador's Bitcoin-Boosting Leader Amid Economic Crisis [WSJ]
With El Salvador planning to launch a $1 billion bitcoin-backed bond, Turks and foreign investors are watching closely to see if the meeting between [Turkish President Recep Tayyip] Erdogan and President Nayib Bukele in Ankara marks a shift in how Turkey's government views cryptocurrencies, despite the past month's slump in bitcoin's dollar value.
The Turkish government has taken a restrictive approach to cryptocurrencies in recent years, but analysts expect Mr. Bukele to advocate for the use of crypto during the meeting, which comes during a period of turbulence in the Turkish economy.