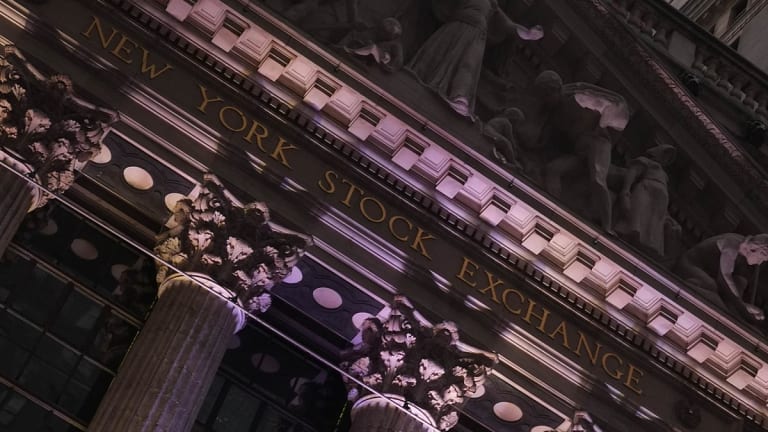 Opening Bell: 1.28.22
A vast quantitative conspiracy; Masa Son seems like a peach; UniCredit not rushin' to Russia; and more!
The curious case of rising stocks in the night-time [FT]
Bruce Knuteson, a former quantitative analyst at the hedge fund DE Shaw… has a far more controversial, conspiratorial interpretation of the pattern than other researchers who have probed it over the years. He reckons that it is caused by systematic market manipulation on a Herculean scale by some quantitative hedge funds.
Here is how Knuteson thinks it works. "Quant" funds that use algorithmic or systemic strategies take advantage of the bigger impact that trades can have when markets are closed and liquidity is thinner. They aggressively buy shares they already own, driving their price higher.
Then, as markets open and trading conditions improve, they can gradually ditch the purchases without undoing all of their earlier impact.
Marcelo Claure Leaves Masa Son's Orbit [DealBook]
The company's share price is sinking, amid a decline in tech stocks (more on that below) and Beijing's crackdown on Alibaba, SoftBank's single biggest investment…. And Claure's exit deprives the 64-year-old Son of another potential successor, after a series of high-profile executive departures in recent years.
UniCredit was thinking of buying a Russian bank. Not any more [CNN Business]
CEO Andrea Orcel confirmed reports that the Italian bank was considering acquiring Otkritie when it goes public, but has since abandoned the project due to the "geopolitical environment…."
US lawmakers have suggested in recent weeks that Russia could be removed from SWIFT, a high security network that connect thousands of financial institutions around the world. This would make it nearly impossible for financial institutions to send money in and out of the country, delivering a sudden shock to its companies.
Elliott Management to Sell Stake in Hong Kong Bank, Ending Activist Campaign [WSJ]
Bank of East Asia Ltd., a Hong Kong-based lender, said Friday it intends to pay up to the equivalent of about $373 million to purchase all the shares held by U.S. activist hedge fund Elliott Management Corp. in an off-market transaction.
Elliott has been retreating from Hong Kong, and had no representatives licensed by Hong Kong's Securities and Futures Commission since the end of last year. The firm declined to comment on the transaction and its presence in the Asian financial hub.
Citi offers a glimpse into our flexible working future [CNBC]
The Wall Street bank is to overhaul its iconic Canary Wharf Citi Tower — home to its U.K., Europe and Middle East operations — in a major bet on the continued relevance of in-office work in a post-pandemic world…. "Well-being has been put at the heart of the project by introducing innovative collaboration spaces, enhanced connection, state-of-the-art amenities and impactful access to greenery, promoting biophilia," said Yasmin Al-Ani Spence, director at WilkinsonEyre, lead designer of the project…. Last week, the bank urged its New York City staff to return to the office for two days a week from Feb 7…. But whether such investments in office overhauls will prove compelling enough to bring a newly-empowered remote workforce back to the office on mass is not yet clear.
Paris Wants to Become the Mayfair of Europe for Hedge Funds [Bloomberg]
Brexit has left many U.S. investment banks and hedge funds hunting for a new base in the European Union, now that the City of London is outside the bloc, and Paris is emerging as a No.1 destination. At the same time, President Emmanuel Macron has cut taxes for the wealthy, removing one of the biggest deterrents for high earners thinking about working in France.
The effect of both these things has been striking. Wall Street banks have been expanding their French trading teams rapidly. Now hedge funds are following, enticed by the abundant supply of clever mathematicians and engineers from France's elite universities. Millennium Management, Ken Griffin's Citadel and ExodusPoint Capital are all hiring or opening offices in Paris.