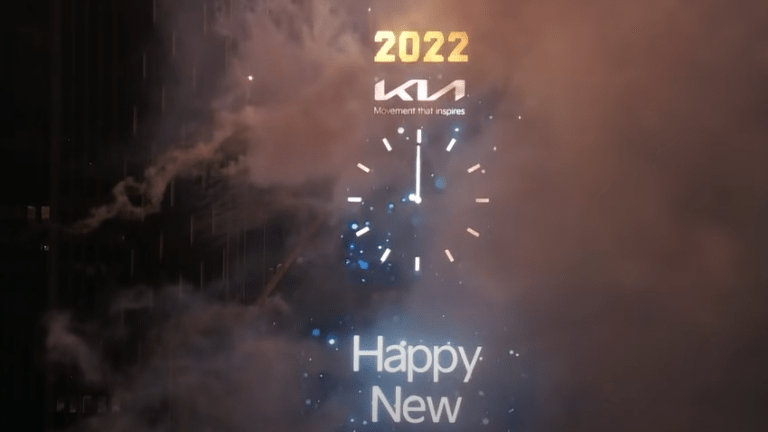 Opening Bell: 1.3.22
Why you're working today; cheap chips; Jelena McWilliams quits another job early; gold goes nowhere; and more!
Is the U.S. stock market closed on Friday for New Year's Eve? No. It isn't even closed on Monday. Here's why! [MarketWatch]
The lack of a New Year's Day respite for stock traders is the result of NYSE Rule 7.2, which stipulates that the exchange will be closed either Friday or the following Monday if the holiday falls on a weekend, unless "unusual business conditions exist, such as the end of a monthly or yearly accounting period."
In this case, the last day of December is a trifecta of accounting dates, including month-, quarter- and year-end dates, and comes as the markets have experienced a year end rally.
Although U.S bond markets also will be open on Friday, the trading body that oversees fixed-income trading, the Securities Industry and Financial Markets Association recommends a 2 p.m. close for trading….
Cheaper Stocks Boost S&P 500's Prospects in New Year [WSJ]
The S&P 500 rose 27% in 2021, capping a third consecutive year of double-digit gains. Yet stocks are cheaper than they were a year ago: The S&P is trading at 21 times analysts' projected earnings over the next 12 months, down from 22.8 times at the end of 2020.
Lower valuations, together with an expanding economy and ultralow interest rates, help explain why most Wall Street forecasters predict the S&P 500 will continue to rise in 2022, even as the Federal Reserve prepares to raise interest rates for the first time since the pandemic struck. Goldman Sachs, RBC, Wells Fargo, Credit Suisse and others predict the S&P 500 will rise between 6% and 11%.
FDIC chair intends to resign in February, giving Biden more say over bank regulation [CNBC]
Democrats hold a majority on the board, and with board member Martin Gruenberg now set to take over as acting chair, they have sway at the top. Gruenberg has spoken out against the deregulatory actions taken over the past several years at the Federal Reserve that also have drawn sharp criticism from firebrand Sen. Elizabeth Warren, D-Mass.
McWilliams did not include a reason for her resignation, saying only that it was a "tremendous honor" to serve at the FDIC, the Fed and the Senate, where she held a variety of roles including chief counsel and deputy staff director for the upper chamber's banking committee.
Fed Rate-Setting Panel Gets New Members in 2022 Amid Rate-Rise Expectations [WSJ]
The shift is unlikely to significantly alter the course of policy…. But the changes will draw more public attention to some of the Fed's so-called hawks, those officials who tend to favor a more restrictive and less stimulative policy stance than their colleagues.
Of the four new voters, Kansas City Fed chief Esther George is one of the central bank's most consistent hawks, having dissented in more than half her past FOMC votes, always in favor of tighter monetary policy than that preferred by her colleagues. She and St. Louis Fed President James Bullard were early advocates for withdrawing economic stimulus in 2021…. One wrinkle in the scheduled rotation is that the Boston Fed is in line to assume a voting slot but currently lacks a permanent president. According to Fed practice, Philadelphia Fed President Patrick Harker, generally viewed as a centrist on monetary policy, will likely substitute for the Boston leader as an FOMC voter until the Boston Fed has a new president.
Gold Notches Its Largest Percentage Decline Since 2015 [WSJ]
Most-actively traded gold futures fell roughly 3.5% to $1,828.60 a troy ounce in 2021, dragged lower by investors' expectations for the Federal Reserve's response to price increases. An accelerated pace of monetary tightening likely means increased competition from yield-bearing assets like bonds.… The fall comes from record territory, after worries about rebounding coronavirus cases helped send prices to a high around $2,050 in August 2020. Gold has slid about 11% since….
"Theoretically on paper, this should have been an exceptionally strong environment for gold prices, yet they are ending the year lower than where they started," said Chris Vecchio, senior strategist at DailyFX. "I'm really hard-pressed to think that if gold prices couldn't rally significantly in 2021, how will things look better henceforth?"
Unphased [sic] By DOJ Probe, Hedge Funds Continue To Issue Short Reports [Forbes]
"Eleven stocks were added to short sellers' naughty list in December," [Breakout Point's Ivan Cosovic] said in an email. "The most active was Kerrisdale Capital with three new short calls and corresponding average shares decline of 12.5%, while the most successful was Spruce Point Capital. Spruce published on Nuvei, and shares hit -40% price target within only few hours of report publication…."
Breakout Point also provided data on this year's most successful short-sellers year to date. Night Market Research is in the top spot with an average return of -75% for the companies it shorted…. Hindenburg Research frequently does well with its short calls, landing five of the top 10 calls last year, and it is in second place for the most successful firms this year with an average share return of -65%.
"Overall, a great year for activist short sellers," Cosovic said in an email.