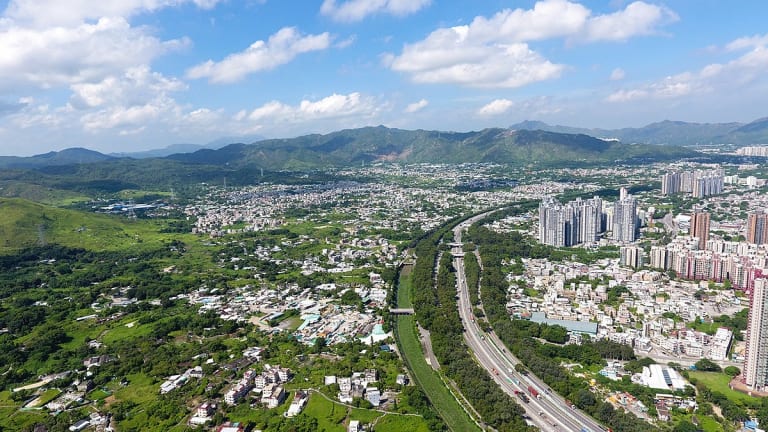 Opening Bell: 1.31.22
Baupost booms; Citrix sells; ARK takes on water; Evergrande's Versailles burns; and more!
Baupost Just Had Its Best Year in Nearly a Decade [II]
According to a reliable source, the eclectic, value-driven hedge fund headed by Seth Klarman generated gains in the low double digits last year.
Citrix Systems to Go Private in $16.5 Billion Acquisition [WSJ]
Elliott is participating in the acquisition through its Evergreen Coast Capital affiliate…. Vista and Evergreen plan to combine Citrix with Tibco Software, a Vista portfolio company.
Cathie Wood's ARK Faces Loyalty Test After Tech-Stock Rout [WSJ]
Investors have pulled a net $1.4 billion from ARK funds over the past month, the most redemptions of any U.S. ETF issuer, according to data from FactSet. That has pushed net outflows over the past six months to more than $8 billion, more than all the net outflows experienced by other ETF managers over the same period.
An Army of Faceless Suits Is Taking Over the $4 Trillion Hedge Fund World [Bloomberg]
Investors are plowing money into funds that don't rely on the next macro genius or star stockpicker, but instead offer an army of traders who invest in an array of strategies….
Multi-manager funds are pretty much the only part of the hedge funds industry still attracting new money. Hedge funds collectively have drawn no new money since 2008, with all of their growth fueled exclusively by performance…. By contrast, a sample of twenty multi-manager funds collectively boosted assets by 510% to $222 billion over the past decade, data compiled by Julius Baer shows. Thirteen of them are now closed to new money.
China Evergrande seeks legal recourse after creditor Oaktree seized indebted developer's Versailles-like project in Yuen Long [SCMP via Yahoo!]
Evergrande had been looking for a buyer for that project, which covers a 2.2 million square feet plot in Yuen Long, a location that falls under the Hong Kong government's planned Northern Metropolis…. It planned to build a 240,000 sq ft villa "like the Palace of Versailles" on the land. The project will have a total of 268 villas, each built up two or three storeys, according to documents submitted to Hong Kong's Town Planning Board.
Ex-Central Bank Chief Mark Carney Adds Consulting Role to Job Portfolio [WSJ]
Mr. Carney has been appointed senior counselor, the [Macro Advisory Partners] said Monday, adding another role to a portfolio of jobs that includes heading up Canadian asset manager Brookfield Asset Management Inc.'s sustainable investment business. Mr. Carney is also the U.N.'s special envoy on climate action and finance, in which he is tasked with persuading the world's biggest banks and investors to stump up billions of dollars to fight climate change…. Mr. Carney's other jobs, as green investor with Brookfield and an architect of a new global climate finance regime with the U.N., have opened him up to questions about potential conflicts of interest.