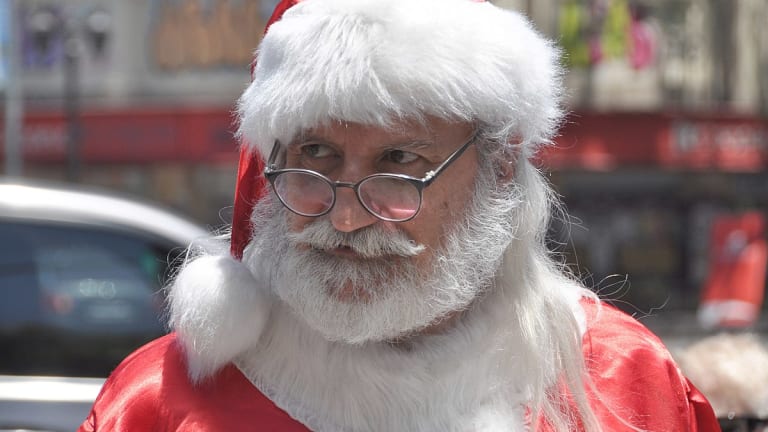 Opening Bell: 1.5.22
Coal for the Nasdaq; executive depression sets in ahead of acceptance of WFH; who wants a terrible job? and more!
Markets Jingle, but Not All the Way, to a Santa Rally [WSJ]
The Dow Jones Industrial Average and the S&P 500 were on the nice list again this year. The Dow ended Tuesday at 36799.65, a new record close and up 2.4% from Dec. 23, marking the index's best Santa rally since the period ending in January 2009, according to Dow Jones Market Data.
The S&P 500 rose 1.4% from Dec. 23, its best Santa rally since January 2013. The tech-heavy Nasdaq Composite, however, fell 0.2%.
Omicron Pushes Wall Street Toward Work-From-Home Future [WSJ]
The banks are hoping that the Omicron pause is short-lived. But even after Omicron subsides, the companies could find themselves facing a more deep-seated problem. Many of their employees have grown used to more flexible working arrangements and aren't willing to go back into the office full time. How their return-to-work experiment plays out could set the stage for other white-collar industries…. The banks are confronting the reality of a tight labor market and emboldened employees. Managers tasked with making sure employees are in the office are reluctant to go through the logistical trouble of firing and replacing hordes of workers. Companies such as Citigroup Inc. that have more flexible work-from-home policies are touting them as a way of attracting people from other banks.
Private job growth hit 807,000 in December, more than double expectations [NBC News]
Private job growth totaled 807,000 for the month, well ahead of the Dow Jones estimate for 375,000 and the November gain of 505,000. The November total was revised lower from the initially reported 534,000…. Hiring was broad-based, though leisure and hospitality led with 246,000 new positions. Trade, transportation and utilities contributed 138,000, professional and business services increased by 130,000 and education and health services added 85,000.
TPG Launches IPO Roadshow Seeking Valuation Around $9.5 Billion [WSJ]
TPG—based in Fort Worth, Texas, and San Francisco—plans to price its offering next Wednesday and list shares the following day, although the timing could change, according to people familiar with the matter…. TPG's offering is set to be the first big IPO of 2022, and its performance will help investors, bankers and other companies seeking to go public gauge the health of the IPO market.
Wells Fargo's Chief Risk Officer Is Leaving After Four Years [Bloomberg]
[Amanda] Norton, 55, will retire from the bank at the end of June, and a replacement will be named in coming weeks…. When Norton joined from rival JPMorgan Chase & Co., she replaced Mike Loughlin, Wells Fargo's longtime risk head who later agreed to pay a $1.25 million penalty to the Office of the Comptroller of the Currency over his role in the firm's scandals. Norton was one of the first outsiders hired directly onto Wells Fargo's top leadership team, which now consists mostly of executives brought in from other firms.
BlackBerry Ends Service on Its Once-Ubiquitous Mobile Devices [NYT]
As of Tuesday, Blackberry models that use the company's operating systems will go the way of the Commodore computer and the LaserDisc. So will their trademark trackballs and Tic Tac-sized letter keys…. "They've been holding onto it for so long because there's no replacement," [TechOdyssey's Adam Matlock] said. "I always felt like BlackBerries, they were special because they had a keyboard and were not trying to be another phone with a touch screen."