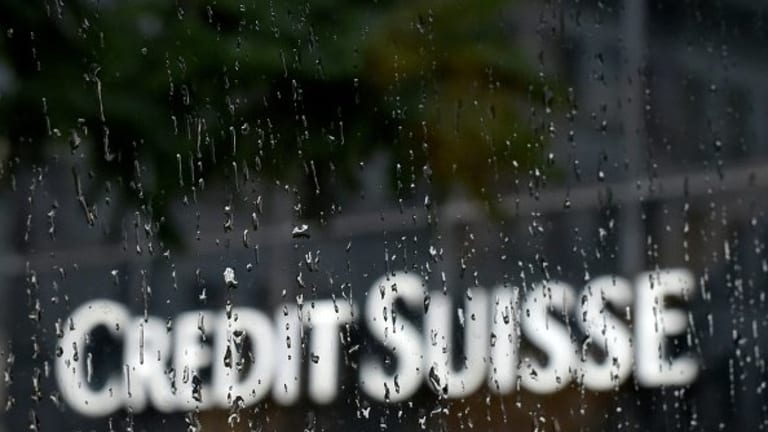 Opening Bell: 2.10.22
Credit Suisse sucks; stakeholder capitalism doesn't exist; add possible insider trading to Evergrande's woes; and more!
Credit Suisse ends tumultuous year with big loss as litigation costs bite [CNBC]
The Swiss lender posted a full-year net loss of 1.57 billion Swiss francs ($1.7 billion), well below expectations of a 377.95 million Swiss franc loss, according to Refinitiv. The bank reported a fourth quarter net loss attributable to shareholders of 2.01 billion Swiss francs. Analysts had expected a profit of 25.73 million Swiss francs…. "Our reported financial results were negatively impacted by the Archegos matter, the impairment of goodwill relating to the Donaldson, Lufkin & Jenrette (DLJ) acquisition in 2000 and litigation provisions, as we look to proactively resolve legacy issues," [CEO Thomas] Gottstein said.
Shareholders Reign Supreme Despite CEO Promises to Society [WSJ]
An analysis of takeover deals during the pandemic by academics at Harvard Law School reveals the priorities of America's corporate leaders. In public, they talk about the importance of employees, communities, the environment and other stakeholders in the business. In private, they negotiate deals they know will lead to job losses and closed offices but don't demand compensation for the losers…. Out of 116 takeovers of companies worth more than $1 billion since April 2020, precisely none included any legally binding protection of jobs or guaranteed compensation for those who would be laid off….
The crumbs thrown to stakeholders were explicitly unenforceable, except for a tiny amount of required bonuses. The required and nonbinding bonus pools provided for in deal terms together amounted to 0.4% of the gains made by shareholders from the takeover, according to Harvard Law School authors Lucian Bebchuk, Kobi Kastiel (also of Tel Aviv University) and Roberto Tallarita, whose paper isn't yet peer reviewed.
Feds arrest a New York couple and seize $3.6 billion in stolen cryptocurrency [CNN Business]
Ilya Lichtenstein, 34, and his wife, Heather Morgan, 31, are accused of trying to launder money taken in a huge hack of cryptocurrency exchange Bitfinex in 2016…. The department did not announce charges for the actual hack of Bitfinex, and Justice Department officials declined to comment further, citing an ongoing investigation.
Evergrande CEO Sold Bonds Before Profit Warning [WSJ]
Evergrande CEO Xia Haijun, and Hui Ka Yan, the group's founder and chairman, have in recent years bought sizable quantities of new bonds from the company, according to company statements and to earlier filings disclosing changes to their holdings. Some of the bond-buying was presented as a public show of support when the Chinese real-estate giant was conducting multibillion-dollar debt issues…. It couldn't be determined why the disclosure was made several months after the sales. The Hong Kong Securities and Futures Commission generally requires directors of public companies to file notices about "relevant events," including a purchase or sale of their companies' bonds, within three business days.
Fed nominees commit to not taking part in finance's revolving door. [NYT]
The three potential Fed governors in question — the economists Lisa D. Cook and Philip N. Jefferson and a longtime government official and lawyer, Sarah Bloom Raskin — said they would "commit not to seek employment or compensation" from any financial services company [for four years] after leaving the board, which oversees the largest banks…. Republicans have been questioning Ms. Raskin's nomination by highlighting her stint on the board of directors for a financial technology company, Reserve Trust.
BlueCrest Is on a Hiring Spree Amid Commodities Boom [Bloomberg]
In recent months, the firm has added more than seven portfolio managers who can trade across commodities, the people said…. BlueCrest hired its first metal-focused traders in April last year and has since added a slew of commodities specialists, poaching talent from firms including rival hedge fund Millennium Management and commodities merchant Gunvor. Recent hires include Jason Greenberg, a cross-commodity trader, Lewis Jones, an oil trader, and Edward Pisano, a commodities trader formerly with Engelhart, the people said, adding that more are expected to join over the coming months.