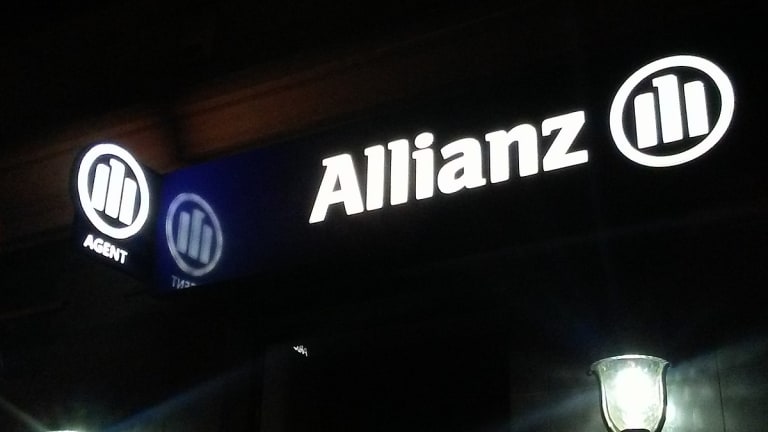 Opening Bell: 2.22.22
War worries; Allianz drops the ax; Fortress attacks dorm; the summer of private-equity intern candidates; and more!
Big banks are keeping a close eye on Russia-Ukraine tensions. [NYT]
The Biden administration is in regular touch with banks about the possibility of economic penalties on Russia, according to a banking executive briefed on those discussions who requested anonymity because of the sensitivity of the situation…. Carrying out severe economic punishments would be a complex undertaking, requiring American banks to cut off lending to Russian companies, sales of sovereign bonds and, potentially, cross-border payments. Such severe measures have never been applied to an economy as large as Russia's.
Allianz Fires Fund Managers After Multibillion-Dollar Blowup [Bloomberg via Yahoo!]
[Greg] Tournant was "discharged for violation of firm policies designed to ensure compliance with industry regulations and standards relating to the preparation and provision of client communications," while [Stephen] Bond-Nelson's position was terminated for a "violation of firm compliance policies," regulatory filings show. It isn't clear why [Trevor] Taylor departed.
HSBC Takes $450 Million Hit on China Property, Plans Buyback [Bloomberg]
The London-based bank will initiate a share buyback of as much as $1 billion, on top of an earlier $2 billion program, according to an earnings statement on Tuesday…. HSBC has been pointing to a brighter outlook in recent months. In October, CFO Stevenson said the bank's revenues were at an inflection point, saying that central bank rate increases would provide a "material kicker" to the lender's performance.
Fed Officials Lean Against Expectations of Half-Point Increase in March [WSJ]
"There's really no kind of compelling argument that you have to be faster right in the beginning" with rate increases, [New York Federal Reserve Bank President John] Williams told reporters on Friday. "There's no need to do something 'extra' at the beginning of the process of liftoff. We can…steadily move up interest rates and reassess. I don't feel a need that we'd have to move really fast at the beginning…." [Fed Governor Lael] Brainard suggested that because markets are properly understanding the Fed's anticipated rate increases and plans to shrink its asset portfolio, the Fed's communications about tighter policy were already having an effect to withdraw stimulus. Her comments implicitly pushed back against expectations of a larger rate rise.
Housing Operator Fights Students, Investors and Now a Wall St. Colossus [NYT]
Fortress Investment Group, an investment firm managing money for institutional and private clients, has mounted an attempt to seize control of a high-rise student apartment building in Denver from Patrick Nelson and his company, Nelson Partners Student Housing…. "The vultures at Fortress bought the loan just weeks before the loan expiration for one reason: to foreclose on a healthy property that has performed well over seven years with the intent to steal millions of dollars in equity they are not entitled to," Mr. Nelson said in a written statement. "Fortress has no concern whatsoever for the students or for the investors."
Private Equity's Summer Intern Hiring Scrum Heats Up [NYT]
"I have been in private equity for over 15 years and in HR for over 25, and I have never seen anything like this recruiting climate," said Ann Anastasia, vice president of human resources for the Americas and Greater China at Advent International…. To better compete, more private-equity firms are also reaching out to colleges and universities to promote their brands on campus and talk to students directly, and not just about compensation but also about how they handle work-life balance, diversity and career development.
"In the past, private-equity firms haven't needed to do that," said Deirdre O'Donnell, director of M.B.A. career services and advising at Dartmouth College's Tuck School of Business. "They are actively out there talking about [firm] culture."