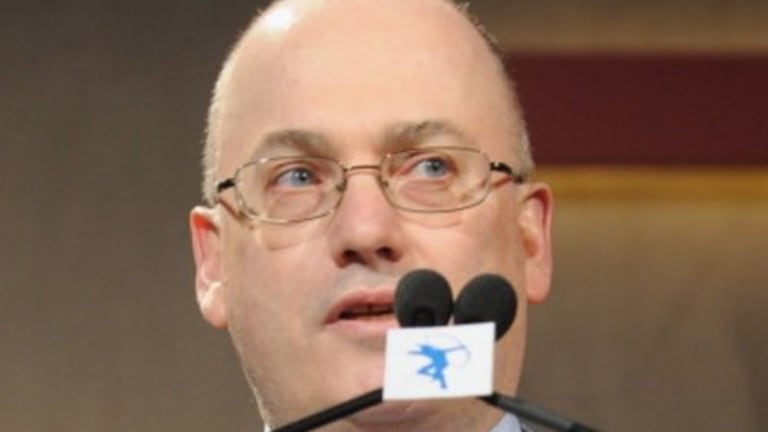 Opening Bell: 2.4.22
(Most) hedge funds gain; lots of job gains; Aramco looks to gain; Steve Scherr gains a new job; and more!
Citadel, Saba gain in January as market drop left many hedge funds with losses [Reuters]
Ken Griffin's Citadel told investors that its multi-strategy flagship Wellington fund gained 4.71% last month. The firm's global fixed income fund returned 4.91%. A spokesman declined to comment.
Boaz Weinstein's Saba performed even better. The fund, which often delivers big gains during times of market turmoil, returned roughly 7% in January, an investor said…. Israel Englander's Millennium Management also ended the month with gains, posting a 1.72% return, an investor said…. But Steve Cohen's Point72 Asset Management, which also employs teams of traders, ended January with a 1.26% loss, an investor said.
Surprisingly strong jobs report: America adds 467,000 positions in January [CNN Business]
The report blew expectations out of the water. The consensus forecast had been for only 150,000 jobs. Plenty of economists even expected job losses, warning that business closures and worker absenteeism in jobs without sick leave could lead to people being counted as unemployed…. On top of that, America is still in midst of a labor shortage. As of December, the nation had 10.9 million open jobs.
Saudi Aramco Looks to Sell $50 Billion Stake in Fresh Share Listing [WSJ]
The listing of shares would be by far the largest in the history of capital markets and could prove difficult to pull off. The company set the previous record for the world's largest initial public offering in 2019 when it raised $29.4 billion on the Tadawul, or the Saudi stock exchange.
Cathie Wood Targets Illiquid Assets and Limits Exits in New Fund [Bloomberg via Yahoo!]
Wood's firm ARK Investment Management -- whose lineup of exchange-traded funds is reeling in the U.S. rout in growth stocks -- filed on Thursday for a closed-ended "interval" fund that would expand her flagship strategy into harder-to-trade assets…. Despite a woeful run of performance that has seen ARKK tumble more than 50% from its peak, investors have stayed remarkably loyal. The new fund will be able to tap into this fan base and invest in companies earlier in their market cycle. It also sidesteps worries about concentration, liquidity and scale that dogged its ETFs after they lured billions.
Boston's Federal Reserve says it has solved technical challenges of a 'digital dollar' [Endgadget via Yahoo!]
Researchers designed a system that can handle more than 1.7 million transaction a second and settle payments in under two seconds, while operating 24/7 without service outages, according to a new paper on the subject.
The "Project Hamilton" research into a central bank digital currency (CBDC) was developed strictly to test the feasibility of a digital currency and not to give any recommendations as to whether the Fed should create one.
Hertz Hands Keys to Ex-Goldman Sachs Executive After Wild Pandemic Ride [WSJ]
[Stephen] Scherr, who retired as Goldman's chief financial officer at the end of the year, succeeds Mark Fields, a former Ford Motor Co. chief who has been serving as interim CEO since October…. "Stephen could have gone to a hedge fund and made a pile of money, but this is such an opportunity, to be CEO of a transformation story," said John Legere, the former CEO of T-Mobile who has known Mr. Scherr, a former banker to telecommunications companies, for 25 years. "I'm a little jealous," he said.