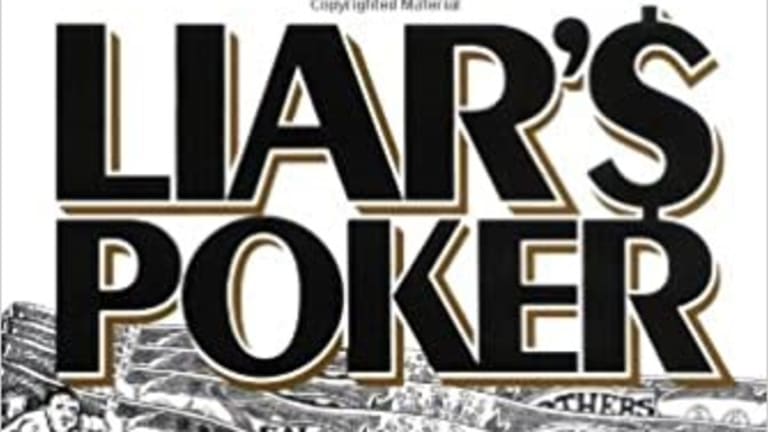 Opening Bell: 2.7.22
First times for everything; Ray Dalio's former deputy fomenting the civil war Ray Dalio says is coming; Kohl's is not for sale; and more!
Element Posts Worst-Ever Year, Falls About 3% in January [Bloomberg]
The fund slid about 9% in 2021, according to people familiar with the matter, marking the first year Element has lost money since it started in 2005. The firm, which managed $15 billion as of October, was among those that struggled in last year's tumultuous Treasury markets.
Meanwhile, Paul Tudor Jones's macro hedge fund gained about 1.5% in January after returning 6% last year, people said. Tudor Investment Corp. manages about $12 billion, of which about $8 billion is in the firm's flagship BVI macro strategy.
Quant Fund Up 11% in January Bets Value Will Win for Two Years [Bloomberg]
Versor Investments has started marketing the Versor Value Dislocation Opportunities fund more widely after it returned 13.5% last year, according to a person familiar with the matter…. Founder Deepak Gurnani is tapping into demand on Wall Street for trades riding cheaper, economically sensitive shares in the wake of the rate-spurred shift away from growth equities.
Pennsylvania Senate Republican race between Oz and McCormick turns ugly early [CNN]
Groups supporting McCormick have already hit Oz with claims he is a "Hollywood liberal" who supported Obamacare, while the Oz campaign aired an ad warning voters about [former Bridgewater Associates CEO David] McCormick's financial investments in China to the sound of a banging gong.
"McCormick: China's friend, not ours," said the ad's narrator….
"Mehmet Oz - citizen of Turkey, creature of Hollywood - has spent the last 20 years making his fortune from syndicating his show in China, enriching itself through censorship and CCP propaganda," said Jess Szymanski, referring to the Chinese Communist Party. "While Mehmet has been silent on China until he needed to knock down Dave's credentials, Dave was serving our country and standing up to the CCP."
Syzmanski continued, "How can he claim to be America First when he has dual loyalties?"
Hedge fund billionaire Ray Dalio warns the 2024 elections will lead to civil war [Fortune]
An increase in populism and extremism, plus fights between the left and right, are classic indicators of future warlike conflict, he said. Political extremists see respecting the law as secondary to winning, and internal conflicts become self-reinforcing, added Dalio, alluding to Jan. 6, 2021, when supporters of President Donald Trump stormed the U.S. Capitol in an attempt to overturn the outcome of the presidential election, resulting in the deaths of five people and numerous injuries…. In the 2022 midterm elections, Dalio predicts moderates will lose seats while extremists and populists in both parties will gain them. He also predicts that Supreme Court rulings will become more contentious, leading to big tests of power. By the 2024 presidential election, he said, there will be a "battle between the populists of the right and the populists of the left in which neither side will accept losing."
Kohl's Rejects Takeover Bids [WWD via Yahoo!]
In addition, Kohl's has set up a poison pill, called a limited-duration shareholder rights plan, which is effective immediately and is scheduled to expire on Feb. 2, 2023…. The Menomonee Falls, Wisc., value department store chain issued a statement Friday morning, indicating that the board has determined, following a review with its independent financial advisers and upon the recommendation of its finance committee, that "the valuations indicated in the current expressions of interest which it has received do not adequately reflect the company's value in light of its future growth and cash flow generation."
Michael Lewis Revisits 'Liar's Poker' [DealBook]
No boss on Wall Street was making their employees read "Liar's Poker" in 1990. It was like, you're not supposed to read that. Now it's become a kind of weird manual.