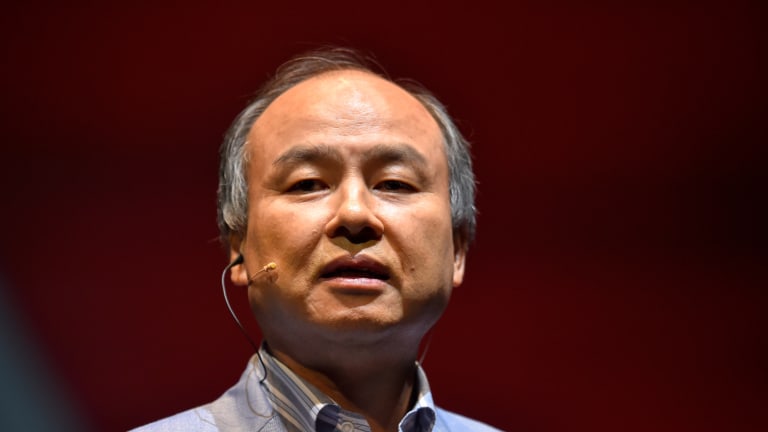 Opening Bell: 2.8.22
Softbank loses and wins (barely); KKR kills it; Cathie Wood cuts Twitter; Manafort's banker follows him to prison; and more!
SoftBank Pitches IPO for Arm After Deal With Nvidia Falls Through [WSJ]
Mr. Son sounded as if he were on a roadshow for investors at a news conference in Tokyo on Tuesday. He said Arm is entering a "golden period" of high demand for the chips it helps create in smartphones, electric vehicles and computer-server farms operated by the likes of Amazon.com Inc…. "We saw strong opposition because Arm is one of the most important and essential companies that most companies in the IT industry or in Silicon Valley rely on, either directly or indirectly," he said.
SoftBank returns to profitability, barely, as the tech sector suffers. [NYT]
SoftBank, which operates the world's biggest tech investment fund, has suffered a setback in recent months as the values of its investments, which are heavily weighted to online services like food delivery and ride sharing, have plunged from their pandemic highs…. Despite those headwinds, SoftBank eked out $251 million in profit in the three months that ended Dec. 31, a drop of more than 97 percent from the same period a year earlier. The company recorded a loss of $3.5 billion in the previous quarter.
KKR's fourth-quarter earnings more than double [Reuters via Yahoo!]
KKR's strong earnings performance, in line with that of its peers, reflects a record-breaking dealmaking year in 2021 that was driven by buoyant markets, access to cheap capital, and the economic rebound from the COVID-19 pandemic…. KKR said its after-distributable earnings, which represent the cash used to pay dividends to shareholders, rose to a record $1.4 billion compared with $544.1 million a year earlier. That translated to after-tax distributable earnings per share of $1.59, exceeding the average Wall Street analyst estimate of $1.21 per share….
Cathie Wood Dumps $142 Million of Twitter Stock Before Earnings [Bloomberg]
The selling comes amid a mixed set of results from its social-media peers. Facebook's parent Meta Platforms Inc. suffered biggest one-day crash in stock-market history last week as its user base stopped growing while Snap Inc. jumped most ever after giving a quarterly sales forecast that topped Wall Street's projections…. ARK has been selling Twitter shares almost every week since late December and its sales have picked up pace this month. Apart from Monday, ARK sold more than 2 million shares of Twitter on Feb. 3 and more than 700,000 shares on Feb. 2.
Banker gets gets 1 year in prison in Manafort loan scheme [ABC News]
The banker, Stephen Calk, was convicted last year on financial institution bribery and conspiracy charges in Manhattan federal court…. [Prosecutors] said he "corruptly abused" his position as chairman and chief executive of The Federal Savings Bank to make $16 million in unsound loans to Manafort in exchange for Manafort's help in securing political power.
Super Bowl Commercials: Why This Year Could Be Known as the 'Crypto Bowl' [WSJ]
This year's Super Bowl drew advertisers willing to pay up to $7 million for a 30-second spot. WSJ advertising editor Suzanne Vranica and reporter Paul Vigna break down what to watch for from both new cryptocurrency brands and old regulars like Budweiser.