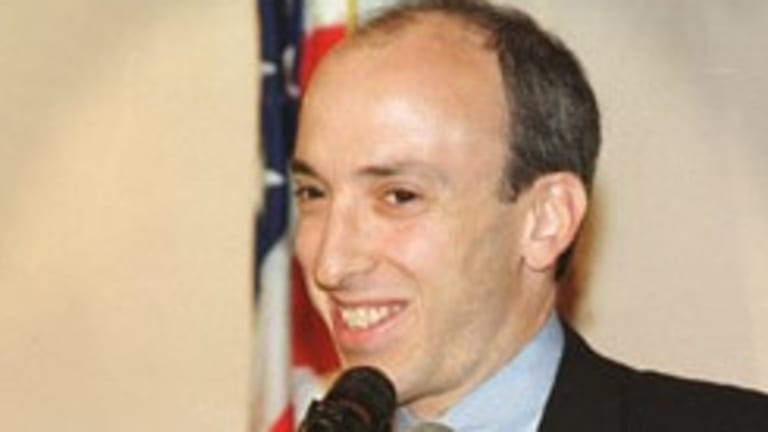 Opening Bell: 2.9.22
Short sellers don't see their shadow; SEC, CFTC chiefs have ideas; masks off; and more!
Hedge Fund Short Sellers Reloading After a Year in the Reddit Crosshairs [Bloomberg]
[S]hort sales increased at the fastest rate in more than 10 years during the last five weeks, data compiled by Goldman Sachs Group Inc.'s prime broker show…. Hedge funds tracked by Goldman have boosted short positions in every week but one since early November. These growing bearish wagers worked as a buffer when their long holdings, particularly those crowded bets in expensive tech stocks, were battered in the latest rate-induced rout.
SEC Chair Gary Gensler wants to know more about what hedge funds and private equity are doing [CNBC]
The federal agency is meeting on Wednesday to consider three new rules: more disclosure from hedge funds and private equity funds, more disclosure regarding cybersecurity risks and attacks, and shortening the date on which stock transactions must be settled, a fallout from the GameStop saga…. Gensler has said he wants to "freshen up" that Form PF filing and require additional disclosures, saying more information on what private funds are doing was critical to the SEC's role of protecting investors. For example, he wants funds that have had "significant stress" (i.e., big losses) to report what has happened within one business day.
Head of U.S. derivatives regulator urges key crypto role for agency [Reuters via Yahoo!]
"In essence, this is an unregulated market," [Commodity Futures Trading Commission Chairman Rostin Behnam] said. "There is so much that we are not able to see because of this limited authority…."
"We can't afford to wait until the next crisis. Congress must work with regulators and the Biden administration to design a framework that protects consumers and our environment and keeps our markets fair, transparent and competitive," said U.S. Senator Debbie Stabenow, chairwoman of the Senate Agriculture Committee. "The CFTC will play a key role in that effort."
BNP Paribas Wants to Be Europe's Global Investment Bank [WSJ]
Continental Europe's largest bank by market value reported decent overall numbers, flattered by lower loan losses. Revenue and profit grew last quarter, creating a comfortable capital buffer of 12.9% and delivering a return on tangible equity of 10%. But BNP's global-markets division trailed the performance of U.S. rivals on both the top and bottom lines because of normalizing markets…. The French group doesn't hope to take on the likes of JPMorgan or Goldman Sachs on their home turf—a strategy that previously led Deutsche Bank and other regional peers astray. Instead, it wants to be a European bank with international reach: the one-stop shop for European companies around the globe, and the first port of call for North American and Asian companies on the European continent.
Dropping Indoor Mask Mandate, New York Joins Blue States Easing Covid Rules [NYT]
[Gov. Kathy] Hochul's decision will let the mask mandate lapse just as a crushing winter surge in coronavirus cases is finally receding. But it was not yet clear whether the governor would renew or drop a separate mask mandate in New York schools that is set to expire in two weeks…. In New York, the lifting of the mandate on businesses would have far-reaching effects on many public settings, including retail shops, restaurants and malls as well as workplaces — a boon for companies struggling to attract workers back to their offices.
Let's Face It, LinkedIn Might Be the Best Social Network Right Now [WSJ]
Unlike in my Facebook, Twitter or Instagram feeds—the conversation is meaningful, the people are civil and there's no politics. At least not anymore.
LinkedIn recently started testing a no-politics setting, which I enabled. It filters out content about political parties and candidates, election outcomes, ballot initiatives and more…. "We're seeing a lot of Gen Z join the network right now," Mr. Roslansky told me, adding that job moves are up nearly 70% for users ages 16 to 22, vs. just 7% for users over 55. "We're seeing the platform evolve much more to cater to them."