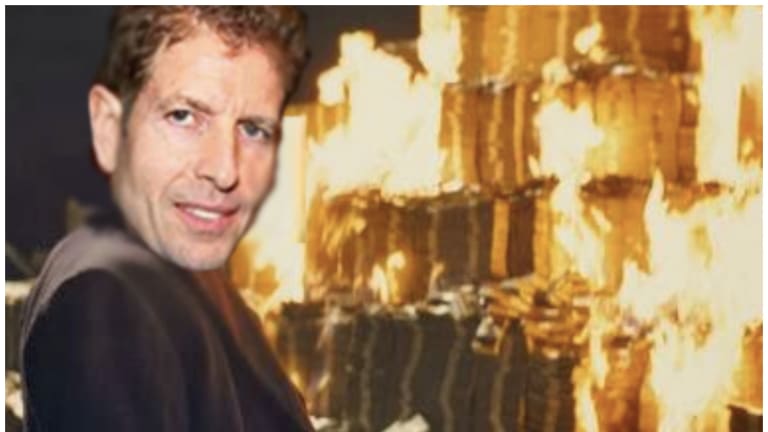 Man Who Presided Over Continent-Wide Bribery Scheme Unhappy With Old Firm's Corporate Governance
Dan Och would never have allowed this kind of thing to go on under his watch. Corruption on a lavishly grand scale, yes, but not overpaying a f*cking ski instructor.
Sculptor Capital Management and CEO Jimmy Levin thought it had put Dan Och behind it. The firm's founder had given up the control he had used to nearly drive it (back) into a ditch, and in turn it made that clear but scratching his name off the door and letterhead as soon as tasteful thereafter. It at last put the bribery unpleasantness behind it, at least legally-speaking, and finally handed the reins over to Levin, the former waterskiing instructor Och had groomed to succeed him before deciding that the parvenu had gotten a bit too vaunting in Och's hour of need.
Och, however, was not done undermining Levin or the firm that once bore his name. He still had a representative on the board of directors, and when Levin decided he'd like to be compensated for the three years of waiting Och had imposed on him, Och detonated that bomb.
Morgan Rutman, who has been a director since 2019, said he was leaving amid… the board's decision to award Levin an annual compensation he called "staggering" and "well in excess of any appropriate comparator."
Not content to leave it at that, Rutman—presumably without irony, given the countless kickback schemes from one end of Africa to the other arranged by Och's lieutenant in London that apparently went on for years without Och realizing it or doing anything about it—blamed it all on Sculptor's failure to do things the right way and not on any long-planned scheme of Och's to take revenge and embarrass Levin at the earliest opportunity, regardless of how many layers of hypocrisy it revealed on Och's part.
Mr. Rutman, also the chief executive of Mr. Och's family office, cited as examples of governance failures the board's decision to award Mr. Levin 2021 pay that a consultant for the board's compensation committee estimated could approach $200 million and dilute public shareholders to a rare degree…. Mr. Rutman alleged the board didn't do adequate work to determine whether Mr. Levin's pay was merited or whether it would "reward mediocrity." He also said Mr. Levin's direct report, Wayne Cohen, also a board member, was allowed to vote on the compensation package over Mr. Rutman's objections, reaching the five votes needed to approve the agreement.
Sculptor Director Resigns, Alleges Governance Failures at Hedge Fund [WSJ]
Sculptor Capital director quits hedge fund in protest over CEO pay [Reuters]
For more of the latest in litigation, regulation, deals and financial services trends, sign up for Finance Docket, a partnership between Breaking Media publications Above the Law and Dealbreaker.