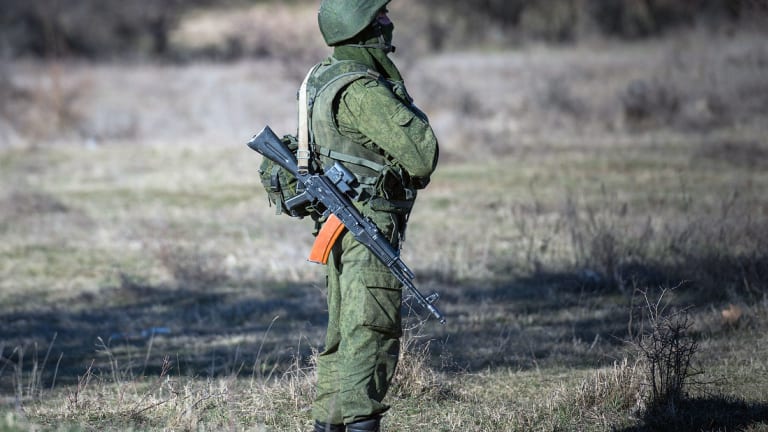 Opening Bell: 3.1.22
A new domino theory; Marching back to the office; Serena's v.c. fund a slam; and more!
Russia Races to Protect Financial System From Barrage of Sanctions [WSJ]
On Tuesday, the Russian government announced a temporary ban on foreign investors exiting local assets. It wasn't immediately clear what the decision entailed and how it would affect Western companies that have already announced they would quit Russia. The move followed a number of retaliatory measures announced by the Kremlin on Monday, including a ban on the issuance of loans by Russian residents to foreigners, and ordering exporters to sell 80% of their foreign-currency gains from exports….
Large parts of Russia's financial architecture remained in suspended animation as officials worked on stabilizing the system. Tuesday was also the first day that Russians were restricted from sending money to bank accounts abroad, an extreme measure to keep suddenly scarce foreign currency in the economy.
Dimon Says SWIFT Sanctions May Bring 'Unintended Consequences' [Bloomberg]
"What countries do you hurt? What people are going to do workarounds?" Dimon said Monday in an interview with Bloomberg Television…. JPMorgan was among Wall Street firms that had counseled Washington against kicking Russia off SWIFT, arguing that it could have far-reaching fallout that could hurt the global economy and undermine the purpose of the penalties….
Companies Seize On March as a Moment to Reopen the Office [WSJ]
Citigroup Inc. recently asked its vaccinated employees at its U.S. offices that hadn't previously reopened to return at least two days a week beginning March 21. Many of its employees in cities like New York, Boston and Chicago returned last year. "Although Covid-19 may never fully go away, we are seeing promising developments. Cases are steadily decreasing across the U.S., and our vaccinated workers face less risk of serious illness from the virus," Sara Wechter, head of human resources at Citi, said in a note on LinkedIn last week.
Hong Kong's Covid-19 Measures Pressure Finance in Asian Financial Hub [WSJ]
Some financial professionals have asked employers whether they can relocate, while a few expatriates have decided in recent months to resign and move home. Others are considering options that could split up their families for months or more as they try to move their children into more stable schooling and away from the risk of mandatory quarantine…. Executives have to decide whether retaining top people is worth moving them to other cities and where to base some big regional roles that would once naturally have been in Hong Kong. Meanwhile, they are struggling to persuade some new candidates to relocate to the city.
Serena Williams raises $111 million for new venture fund. [NYT]
"I've always been fascinated with technology, and I've always loved how it really shapes our lives," said Ms. Williams, who has been investing for nine years. "When I met my husband, that was our first conversation. That's how we met. I was talking about investments." Ms. Williams's husband is the Reddit co-founder Alexis Ohanian.
Who Wants to Hear Ralph Nader Praising CEOs? Not Publishers [WSJ]
"He wanted chapters on bad CEOs," Mr. Nader said of [his former literary agent Ronald] Goldfarb.
"I didn't tell him what to write," Mr. Goldfarb retorts. "I told him what I could sell."