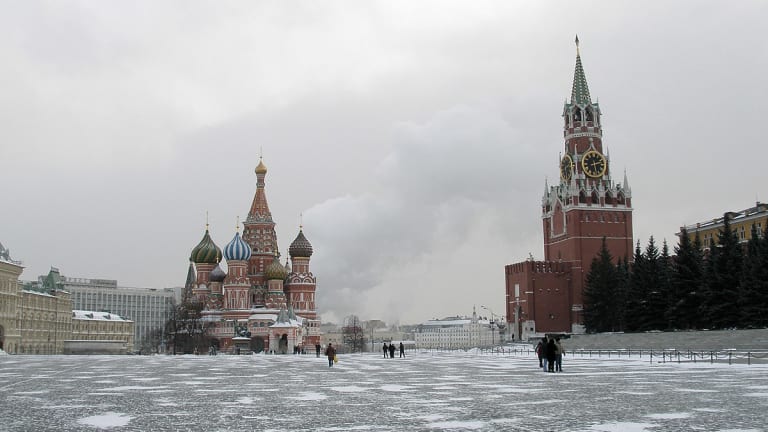 Opening Bell: 3.14.22
In Putin's Russia, business leaves you; of nickel and dimes; Warren Buffett really likes oil company; and more!
Are Big Businesses In or Out of Russia? [DealBook]
Some corporate withdrawals are partial…. Is that enough? "The point is that we're trying to starve the regime of their resources," said Bill Browder, a hedge fund manager who worked in Russia and has long campaigned against corruption there. Some companies that initially said that they would remain in Russia backtracked within days, including Deutsche Bank and the retailer Uniqlo. Others, like Shell, were pushed to go further than they originally announced….
Some executives have argued that it's not up to companies to lead on the punishments that Russia faces. "I don't think businesses are supposed to decide how global trade works in the world," David Solomon of Goldman Sachs told Time magazine. "Government sets policy and then businesses follow that policy."
JPMorgan Leads Talks to Contain Nickel Crisis Damage [WSJ]
JPMorgan Chase & Co., Standard Chartered PLC and BNP Paribas SA were among the banks and brokers seeking to reach an agreement with Tsingshan Holding Group, people familiar with the discussions said. Trades placed by the Chinese steel and nickel producer on the London Metal Exchange contributed to an uncontrollable rise in prices that led the exchange to halt trading and cancel eight hours' worth of transactions last Tuesday…. The talks between Tsingshan's creditors, led by JPMorgan, have focused on extending the Chinese company credit lines so that it can pay them the margin it owes, some of the people familiar with the discussions said. One plan under discussion was to secure this lending against Tsingshan's steel and nickel assets in China and Indonesia, some of the people said.
Warren Buffett is still buying Occidental Petroleum, adding shares worth $1.5 billion [CNBC]
After spending around $4.5 billion last week to buy 91.2 million shares of Occidental Petroleum, he's spent more than $1.5 billion this week to add another 27.1 million shares to Berkshire Hathaway's stake…. When its warrants to buy nearly 84 million shares, obtained as part of its 2019 deal that helped finance Occidental's purchase of Anadarko, are included, the stake that the SEC pays attention to is around 20%.
Congress Passes Legislation on Libor Fix as Part of $1.5 Trillion Spending Package [WSJ]
The bill's Libor provisions, which are based on legislation that the House approved in December, concern so-called tough legacy contracts, such as floating-rate notes that require holders to agree on a new reference rate. Lawyers have said these agreements are often challenging to reach. The provisions would automatically switch these contracts to a new benchmark rate.
Finance executives will no longer have to set aside funds to cover potential lawsuits filed by bond investors or consumers who didn't consent to changes in these contracts….
'Judge and jury': the conflict of interests plaguing proxy advisers [FT]
Tech investor Michael Moritz is outraged that proxy adviser Institutional Shareholder Services dared to question the $99mn that Apple planned to pay its chief executive Tim Cook for 2021…. He wrote in this week's FT opinion section that "ISS's opinions are about as credible as those rendered by Moody's, Standard & Poor's and Fitch before the 2008 subprime crisis" because the service sells advice on too many companies and offers so many other services that its views are inherently conflicted.
Temple's former business school dean was sentenced to 14 months in rankings scandal fraud [Phila. Inquirer]
Moshe Porat — who led the school for more than two decades until he was fired for the misrepresentations in 2018 — did not apologize or even acknowledge the students harmed by his crimes as he addressed the judge moments before his punishment was announced. Instead, he pleaded with U.S. District Judge Gerald J. Pappert to keep him out of prison so he could care for his ailing wife…. "He still doesn't think he did anything wrong. He has never accepted any responsibility," the judge said. "He blames everyone else."