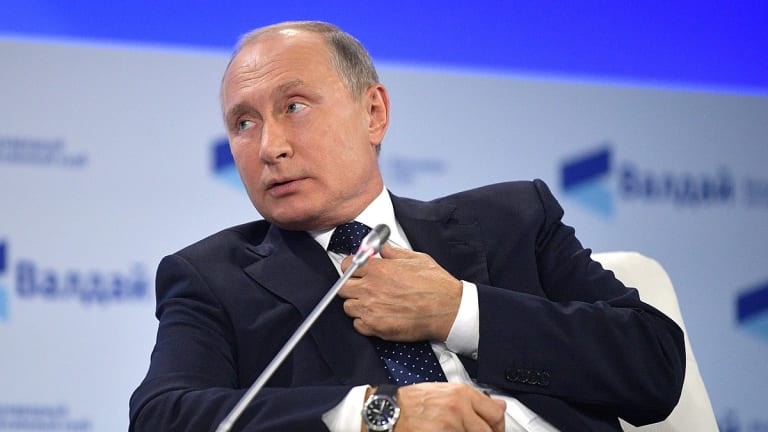 Opening Bell: 3.15.22
A taste of normalcy; how Ken Griffin spends his day; nickel to be allowed to rise, fall by a nickel; and more!
Stocks Rise as Oil Prices Slide Below $100 [WSJ]
"You have this negative correlation right now where when oil goes up, the market goes down, and when oil is down the market goes up," said Jack Janasiewicz, lead portfolio strategist for Natixis Investment Managers Solutions. "If you can get oil to calm down to preinvasion levels, it gives us a little more confidence that inflation is not running away and making things more difficult for the Fed."
Oil prices fell as investors weighed what Beijing's sweeping Covid-19 lockdowns will mean for demand.
Russian Prosecutors Warn Western Companies of Arrests, Asset Seizures [WSJ]
The calls, letters and visits included threats to sue the companies and seize assets including trademarks, the people said…. The prosecutors' warnings were directed at companies across sectors, including technology, food, apparel and banking, the people familiar with the matter said.
Citadel Securities Opens Up After Record $7 Billion Windfall [Bloomberg]
The business Griffin built from a small group adjacent to his hedge fund has expanded into one of the biggest trading houses in the world, handling about 40% of all U.S. retail trading volume and one in every four U.S. equities trades./But even that isn't enough for the ultra-ambitious Griffin, who is said to frequently check that Citadel Securities remains atop a ranking of market-making rivals like Virtu Financial Inc. and Susquehanna International Group, people familiar with the matter said.
Berkshire Hathaway stock price reaches $500,000 [Reuters via Nasdaq]
Berkshire's Class A shares have risen 10% in 2022, outpacing the Standard & Poor's 500 index .SPX, which has fallen 12%.... "They're big and they're not a tech stock, and investors get comfort from that."
London Nickel Trading to Restart Wednesday, With Caps on Price Moves [WSJ]
The LME said it would allow nickel to rise or fall "at least 5%" daily, and would keep the price limits under review, given market conditions. Nickel trading on Wednesday will start at 8 a.m. London time, meaning a shorter-than-normal session…. The exchange decided to reopen the market after Tsingshan on Monday reached a provisional deal with banks including JPMorgan Chase & Co., Standard Chartered PLC and BNP Paribas SA, which have agreed not to close out Tsingshan's trading positions or impose further margin calls on the company.
Biden Fed nomination of Sarah Bloom Raskin in peril after Manchin reveals opposition [USA Today]
[Sen. Joe] Manchin, D-W.Va., pointed to Raskin's position on energy amid soaring inflation, saying her past statements have "failed to satisfactorily address my concerns about the critical importance of financing an all-of-the-above energy policy to meet our nation's critical energy needs.