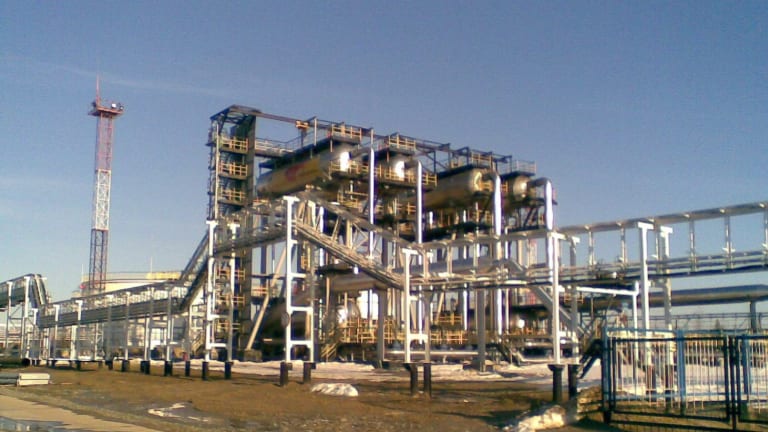 Opening Bell: 3.23.22
"I am as negative as you can hear"; "a global economic downturn seems unavoidable"; "we are already in a vicious cycle;" and more uplifting sentiment!
Carl Icahn says there 'very well could be a recession or even worse' [CNBC]
"I have kept everything hedged for the last few years. We have a strong hedge on against the long positions and we try to be activist to get that edge... I am negative as you can hear. Short term I don't even predict…."
"I really don't know if [the Federal Reserve] can engineer a soft landing," Icahn said. "I think there is going to be a rough landing... Inflation is a terrible thing when it gets going."
Recession Is Unavoidable Without Russian Oil, Dallas Fed Study Says [Bloomberg]
"If the bulk of Russian energy exports is off the market for the remainder of 2022, a global economic downturn seems unavoidable," economists Lutz Kilian and Michael Plante wrote in an article posted by the Dallas Fed Tuesday. "This slowdown could be more protracted than that in 1991…." The IMF, meantime, still sees the global economy expanding this year. International Monetary Fund Managing Director Kristalina Georgieva said Tuesday that while there was the "possible risk of recessions" in some economies, others with fast rebounds from the pandemic are in a stronger position to cope with the reverberations from the Ukraine war.
Russian Stock Market to Partially Reopen on Thursday [WSJ]
Russia's central bank said Wednesday that it will allow trading of 33 shares out of 50 included in the benchmark stock index, the MOEX, on Thursday from 9:50 a.m. to 2 p.m. Moscow time. Among the companies to be traded are Gazprom PJSC and Lukoil PJSC. Bets on the fall of a stock, known as short-selling, will be banned.
Under a policy announced by the central bank on Feb. 28, Russian brokerages aren't allowed to let foreign clients sell securities. This will prevent foreigners from bolting for the exits as soon as the market reopens, which could be ruinous because of their outsize role in Russian stocks.
Trafigura's finance chief warns of commodity industry stress [FT]
"When we go through these crises — and let's not forget we're getting out of two-and-a-half years of Covid situation — there will be another set of consolidation of the commodity trading sector," [Christophe] Salmon told the FT Commodities Global Summit in Lausanne on Wednesday…. "We are already in a vicious cycle on the futures market. I want to stress the impact that it will have on the physical market," he said. "We are more and more engaged with governments in order to inform the governments of the likelihood of market disruptions, meaning stock-outs of certain products in certain regions."
Day Traders Finally Retreat After Standing Firm Amid Stock Market Rout [Bloomberg via Yahoo!]
Individuals were net sellers of U.S. stocks for the first time this year. They dumped more than $800 million of shares last week, after pouring in almost $8 billion since January…. "'There's no one left to sell' is the logic behind the retail finally surrendering their optimism and becoming as glass-half-empty as the rest of the world has already been," Lawrence Creatura, a fund manager at PRSPCTV Capital LLC, said in an interview. "So professional investors use that as a tell to indicate when capitulation has occurred."
GameStop's Stock Rises After Chairman Buys More Shares [WSJ]
"I put my money where my mouth is," [Ryan] Cohen tweeted on Tuesday evening.