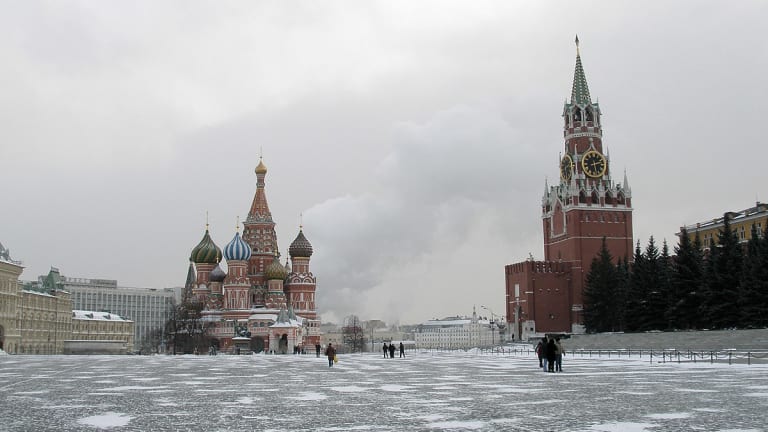 Opening Bell: 3.24.22
Back in the summer of '69; begging banks; criminal-in-chief; crypto catastrophe; and more!
U.S. Jobless Claims Fall to 187,000, Lowest Level Since 1969 [WSJ]
Continuing claims, a measure of the total number of people on the unemployment rolls through regular state programs, moved down to 1.35 million for the week ended March 12 from 1.42 million the previous week. That was the lowest level since January 1970, a time when the labor force was roughly half as large as it is today…. Roughly half a million fewer people were in the labor force in February than before the pandemic, according to the Labor Department, despite the economy's rapid recovery. That has left employers struggling to fill open positions.
Why the stock market isn't 'getting smoked' even as Federal Reserve signals it's ready to supersize interest rate hikes [MarketWatch]
[Pepperstone head of research Chris] Weston argued that the fact the Fed is potentially "bringing out the big guns in May and using forward guidance to set the scene ahead of this may be welcomed by the equity market — they've weighed up the outlook and feel a credible Fed is a strong Fed, and higher rates are better than entrenched inflation…." It's important to remember the S&P 500 index had pulled back nearly 15% through the Feb. 24 low, which means "a lot of bad news was priced in," and which means the risk/reward outlook has improved since the beginning of 2022, said Tom Lee, founder of Fundstrat Global Advisors. in a note.
Clients plead with top custodian banks to stay in Russia [Reuters]
Traders, bankers and executives from three other financial institutions told Reuters they were seeking or had sought reassurances on behalf of clients on each bank's long-term plans for these businesses, which clear, settle and safeguard billions of dollars of Russian holdings…. If banks decide to mothball their custody services in Moscow, many Western investors already holding Russian stocks or bonds would have to look elsewhere for a bank to hold those assets, while others keen to exploit a financial market or economic rally when sanctions are lifted could find it harder to pursue those plans.
BlackRock's Larry Fink, who oversees $10 trillion, says Russia-Ukraine war is ending globalization [CNBC]
"The Russian invasion of Ukraine has put an end to the globalization we have experienced over the last three decades," Fink said in his 2022 letter to shareholders. "It has left many communities and people feeling isolated and looking inward. I believe this has exacerbated the polarization and extremist behavior we are seeing across society today…."
"Over the past few weeks, I've spoken to countless stakeholders, including our clients and employees, who are all looking to understand what could be done to prevent capital from being deployed to Russia," Fink said.
Trump Is Guilty of 'Numerous' Felonies, Prosecutor Who Resigned Says [NYT]
"The team that has been investigating Mr. Trump harbors no doubt about whether he committed crimes — he did," [Mark] Pomerantz wrote.
Mr. Pomerantz and Mr. Dunne planned to charge Mr. Trump with falsifying business records, specifically his annual financial statements — a felony in New York State…. "No case is perfect," Mr. Pomerantz wrote. "Whatever the risks of bringing the case may be, I am convinced that a failure to prosecute will pose much greater risks in terms of public confidence in the fair administration of justice."
'A total disaster': Crypto firms face being booted from the UK as a key deadline approaches [CNBC]
Now, with just days to go until the new deadline elapses, the fate of firms on the temporary register — including $33 billion fintech firm Revolut and Copper, a crypto start-up that counts former U.K. Finance Minister Philip Hammond as an advisor — hangs in the balance…. "While major jurisdictions are spotting the opportunity and the risk, the U.K. is emphasising the risk," [11:FS global strategy director for crypto Mauricio] Magaldi told CNBC. "By moving too fast and too narrow, rules and timeframes create hurdles to crypto firms that could potentially displace them from the U.K. market."