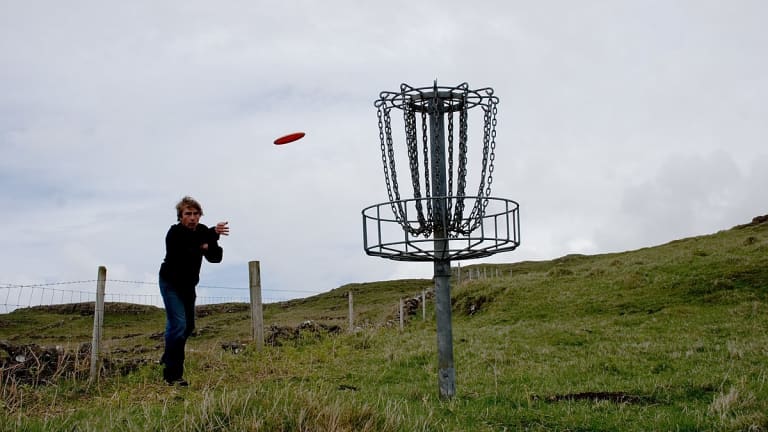 Opening Bell: 3.25.22
Bonds battered; in Putin's Russia, you don't quit job: job quits you; frolfing as metaphor; who wants to sun themselves on Pedo Island? and more!
Bad Tidings From the Bond Market [NYT]
Hammered by high inflation and the start of interest rate increases by the Federal Reserve and other central banks, the bond market is having a horrendous year — producing painful losses on a scale last seen in the 1980s…. These poor returns aren't limited to the U.S. bond market. They are global in scope, as are their causes — roaring inflation worsened by rising oil prices in the wake of Russia's invasion of Ukraine, and the efforts of central banks to contain inflation.
Russia Central Banker Wanted Out Over Ukraine, Putin Said No [Bloomberg]
Russia's highly regarded central bank Governor Elvira Nabiullina sought to resign after Vladimir Putin ordered an invasion of Ukraine, only to be told by the president to stay, according to four people with knowledge of the discussions.
Nominated for a new five-year term last week, Nabiullina's current views couldn't be learned. She is left to manage the fallout from a war that's quickly undone much of what's she's accomplished in the nine years since she took office. The people said departure now would be seen as a betrayal by the president, with whom she has worked closely for nearly two decades…. "She didn't sign up to work in wartime," [economics professor Sergei Guriev] said. "She's not the kind of person who can work with financial markets shut off and catastrophic sanctions."
More U.S. Companies Wade Into NFTs Despite Lack of Accounting Rules [WSJ]
Businesses such as lifestyle firm PLBY Group Inc., toy maker Hasbro Inc., online sports-betting company DraftKings Inc. and cryptocurrency exchange Coinbase Global Inc. in recent months have incorporated NFTs into their business by, for example, creating NFTs for customer loyalty programs or building platforms to trade them. Few of these businesses have disclosed details in their regulatory filings because they don't deem the value of NFTs they bought or sold material to investors.
Inside New York City's Decision to End Vaccine Mandate for Pro Athletes [NYT]
The Yankees president, Randy Levine, personally reached out to the mayor's team and encouraged officials to consider that baseball is played outdoors where Covid transmission rates are lower than indoors.
Steven A. Cohen, the hedge fund manager and Mets owner who last year gave $1.5 million to a super PAC supporting Mr. Adams's mayoral campaign, has been paying $10,000 a month to a lobbying firm, Moonshot Strategies, to push state officials and City Hall on several issues, including Covid protocols.
America's Business Challenge Can Be Told in Two Words: Disc Golf [WSJ]
There is the morphing disruption in the supply chain, the crush of the labor market, the constant competition. Companies must adjust to pandemic-driven shifts in behavior and the demands of consumers trained to want what they want when they want it….
Inventory has hovered at historic lows for months for disc makers, thanks to a more than doubling of the number of discs sold since the pandemic began…. Manufacturers are in a daily fight to find more plastic than they have ever ordered at a time when the polyurethane used in most discs is in high demand, including for medical equipment such as face masks…. The latest worry is the continued availability of crude oil, the key ingredient in polyurethane.
Jeffrey Epstein's Two Private Islands In The Caribbean List For $125 Million [Forbes]
Late disgraced financier Jeffrey Epstein's two private islands—commonly referred to as 'Pedophile Island'—in the U.S. Virgin Islands have officially been put up for sale by the his estate…. Little St. James, spanning roughly 72 acres, has a main residence, four guest houses, a helipad, private dock, gas station, three private beaches, two pools and a gym. The island, the same location where it was reported that underage girls were forced into sexual servitude, also has a flamingo-laden lagoon, library, cinema, and cabanas. The island also has a mysterious striped temple-like structure, and it's unclear what the building's purpose was.