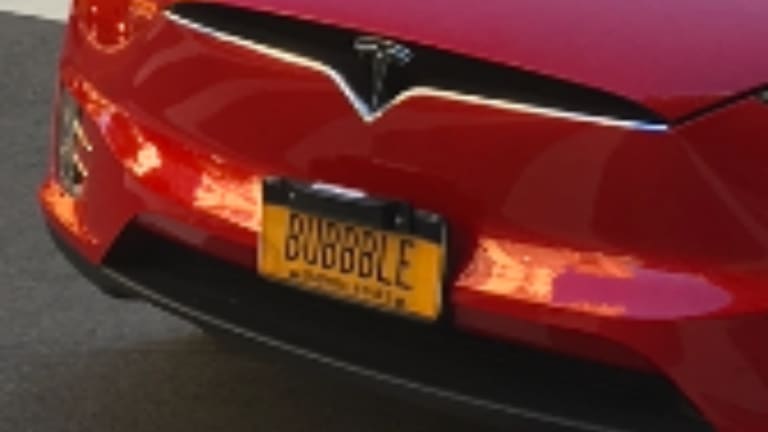 Opening Bell: 3.28.22
Bank regulator brings out the big guns; Tesla tries another split; Biden budget blocks buybacks, batters billionaires; and more!
Consumer Watchdog Wants Repeat Offender Banks Stripped of Licenses [NYT]
"There has been a lot of noise by government officials that big financial institutions are not 'too big to jail,' but the way government has been treating them suggests otherwise," [Consumer Financial Protection Bureau director Rohit] Chopra said. "Government enforcement agencies have an arsenal of options to truly stop the repeated illegal practices at big financial institutions…." Wells Fargo was among the financial firms that Mr. Chopra took the unusual step of labeling as the worst repeat offenders. He also named Citigroup, JPMorgan Chase and American Express, saying they had each broken consumer protection laws at least three times.
Tesla to seek shareholder approval for stock split; shares surge [Reuters via Yahoo!]
"This (stock split) could further fuel the bubble in Tesla's stock that has been brewing over the past two years," said David Trainer, chief executive of investment research firm New Constructs.
Coatue's Hedge Fund Investors Try to Redeem $250 Million, But Can't Cash Out in Full [Bloomberg]
Assets invested in private companies will be withheld by Coatue and placed in a side-pocket, according to people familiar with the matter. That amounts to 13% of the cash being sought by clients -- a total of $33 million…. Investors are seeking redemptions as Coatue's performance is flagging. Its main fund is down 11% this year through March 18, one of the people said, and 3% this month through that date.
Biden Renews Pushback Against Stock Buybacks [DealBook]
The proposal will call for a three-year freeze on corporate executives selling their shares after a buyback. To support this move, the administration is likely to cite academic research that found company executives tend to sell far more stock in days following a buyback announcement than at any other time. Other research shows that buybacks have accounted for an increasingly large share of corporate profits (often more than 50 percent of net income) over the years.
President Joe Biden to propose new 20% minimum billionaire tax [CNBC]
"This minimum tax would make sure that the wealthiest Americans no longer pay a tax rate lower than teachers and firefighters," the document said…. If a wealthy household is already paying 20% on their full income, they won't pay an additional tax under the proposal. If they pay less than 20%, they'll owe a "top-up payment" to meet the new minimum.
L.A. Dodgers and Philadelphia 76ers owners battling it out for Russian oligarch's soccer jewel: Meet the U.S. bidders in the final round to snap up Chelsea F.C. [Fortune]
The Saudi Media Group and U.K. property developer Nick Candy were informed that they had been eliminated from the process…. The two front runners are former Gugenheim Partners executive and Los Angeles Dodgers owner Todd Boehly, and a consortium led by Apollo Global Management co-founder Josh Harris and David Blitzer, according to the FT…. The third final round group looking into buying Chelsea is the Ricketts family, which owns Major League Baseball's Chicago Cubs…. The Ricketts have teamed with the billionaire U.S hedge fund manager Ken Griffin, although the group is not a frontrunner, according to the FT.