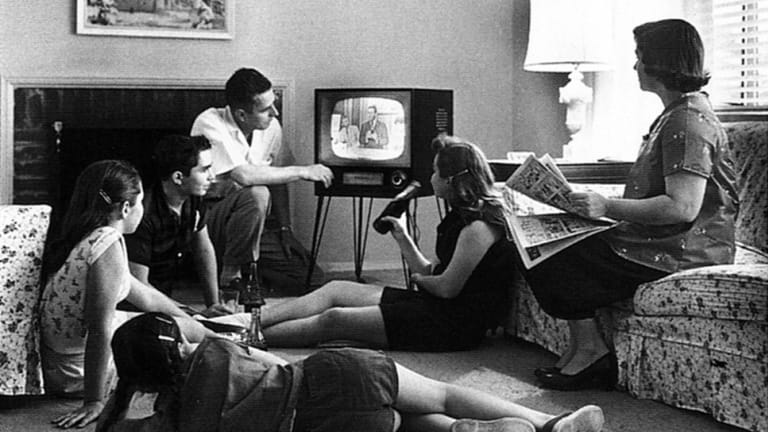 Opening Bell; 3.29.22
Nielsen p.e. buyout gets high ratings; State Street driven out of Hong Kong; Robinhood never sleeps; and more!
Nielsen agrees to $16 billion private equity takeover. [NYT]
The group, led by Evergreen Coast Capital — an affiliate of the activist firm Elliott Investment Management — and Brookfield Business Partners, offered $28 a share for Nielsen. The price was a 60 percent premium over Nielsen's stock price on March 11, before rumors of a deal surfaced, and a 10.2 percent improvement on the consortium's previous proposal, which Nielsen rejected this month…. Nielsen has been under pressure from media platforms and the advertising industry to accurately measure audiences not just on traditional television but also on streaming services and the internet.
UnitedHealth to buy LHC Group for $5.4 billion [AP via CNBC]
Health insurers and other payers have been emphasizing home-based care more in recent years, a trend fueled by the Covid-19 pandemic…. Last year, UnitedHealth rival and Medicare Advantage provider Humana spent $5.7 billion to expand its home health business.
State Street Loses Hong Kong Role After U.S. Blacklist Controversy [WSJ]
The Boston-based company's State Street Global Advisors Asia Ltd. unit has managed the $14.3 billion Tracker Fund of Hong Kong, or TraHK, since its inception more than two decades ago….
In January 2021, the Tracker Fund stopped making new investments in stocks, such as the telecoms giant China Mobile Ltd. , that had been put on a U.S. blacklist…. The fund manager backtracked two days after, and later amended its prospectus to say the fund wasn't suitable for U.S. investors and wouldn't be offered in the U.S., but the episode angered officials and lawmakers in the Asian financial hub.
Robinhood adds four additional hours to extended trading for clients [CNBC]
In a push to eventually provide 24/7 equities trading, Robinhood said it will be available from 7 a.m. to 8 p.m. ET.
Until Tuesday, Robinhood offered trading 30 minutes before the open and two hours after the close…. Rival brokerages Charles Schwab and Fidelity also offer extended trading from 7 a.m. to 8 p.m. ET. Interactive Brokers offers trading from 4 a.m. to 8 p.m.
The great resignation continues: 4.4 million Americans quit their jobs last month [CNN]
For every job-seeking American, there were just below 1.8 positions available, matching the high from December…. More workers quit retail, manufacturing and state and local government education jobs. Fewer people quit finance and insurance jobs.
Hedge Fund Launches Went Through the Roof Last Year — Here's Why [II]
According to a Hedge Fund Research report released last week, 614 new funds hit the market in 2021, the highest number of launches since 2017, when a record 735 new hedge funds were rolled out…. Meanwhile, only 527 hedge funds were liquidated in 2021 — the lowest number of liquidations since 2004, when total industry capital was just $973 billion, less than a quarter of today's total industry capital of $4 trillion.