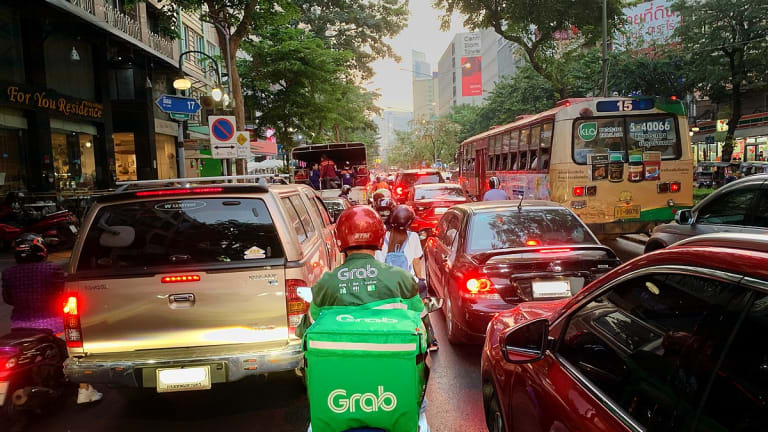 Opening Bell: 3.4.22
Jobs jobs jobs; Amazon turns the screws; Grab drops; Fama fatalism; and more!
The U.S. added 678,000 jobs in February. It's another sign of a hot labor market [NPR]
The unemployment rate fell to 3.8% last month, from 4% in January. Job gains for December and January were also revised up by a total of 92,000 jobs…. "Omicron, which is now fading across most of the country, did not have as much of an economic impact as was expected," said Nela Richardson, chief economist for the payroll processing company ADP.
Justice Department to Step Up Focus on White-Collar Crime Victims [WSJ]
[The criminal] division is appointing a victim coordinator, [Assistant Attorney General Kenneth Polite] said, and is reviewing the tools its litigating units could use to support victims. Companies also will be expected to more fully address the harm to victims as part of presentations their lawyers make to prosecutors when trying to resolve a criminal investigation, he said…. "Let's talk about the people, because all too often when we talk about investment frauds, I hear conversations about legal issues like materiality and disclosure obligation," he said. "Our corporate enforcement efforts are a means to pursue justice—for people."
Amazon Moves to Force FTC Antitrust Decision on MGM Deal [WSJ]
Amazon recently certified to the FTC that it had provided all the information requested by antitrust investigators, according to people familiar with the matter. That certification triggered a ticking clock for the FTC that expires in mid-March, the people said. If the commission doesn't file a legal challenge before the deadline, Amazon could be free to consummate the deal…. The FTC's Democratic chairwoman, Lina Khan, in prior roles has argued the government should do more to restrain Amazon's efforts to expand its empire.
Grab's $28 Billion Market Plunge Shows Perils of SPAC Mergers [WSJ]
The Singapore-headquartered company reported a 44% drop in fourth-quarter revenue to $122 million, and said it booked barely any revenue from food deliveries because of higher incentives it paid out to boost business volumes. More spending is in the cards, its executives said…. An exchange-traded fund called the De-SPAC ETF, which holds stocks of 25 companies—including Grab, WeWork Inc. and SoFi Technologies Inc. —that have gone public via SPACs, has fallen more than 30% so far this year.
"There's still a stigma for companies that come public through SPACs," said Matthew Tuttle, chief executive and investment chief of Tuttle Capital Management LLC, which is the adviser to the De-SPAC ETF. "There's some crappy deals out there, and it's guilt by association."
Alex Karnal's Hedge Fund to Launch in April With $3.5 Billion [Bloomberg]
His firm, Braidwell, will make public and private health-care investments, with a focus on biotechnology, pharmaceuticals, and medical devices and diagnostics…. Karnal, who spent 15 years at Deerfield, will be Braidwell's chief investment officer, while co-founder Brian Kreiter, most recently chief operating officer at Bridgewater Associates, will serve as chief executive officer. The firm has about 25 employees.
Talking War and Market Volatility With a Giant of Economics [NYT]
"The markets are behaving rationally. It's Putin who is irrational."