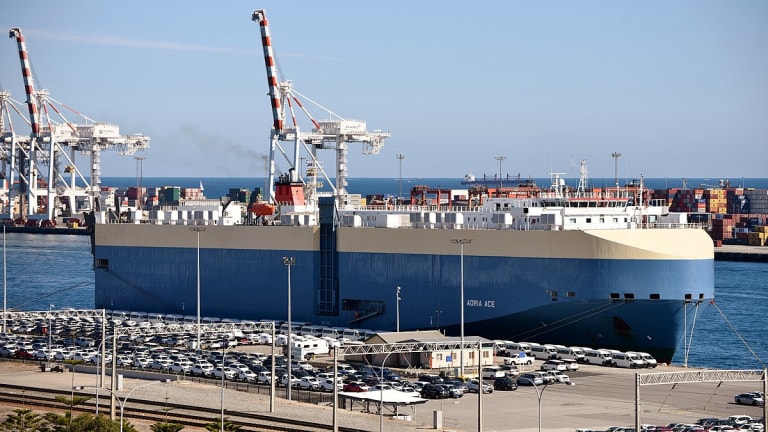 Opening Bell: 3.8.2022
Financial snooping conservatives won't whine about; fee fun; gender imbalance; and more!
Secret Surveillance Program Collects Americans' Money-Transfer Data, Senator Says [WSJ]
The surveillance program, overseen by investigators with U.S. Immigration and Customs Enforcement, collected records of any money transfer greater than $500 to or from Mexico, Sen. Ron Wyden (D., Ore.) said in a letter sent to the DHS inspector general. It also collected information on domestic or international transfers exceeding $500 to or from the states of Arizona, California, New Mexico and Texas…. Homeland Security Investigations "has paused its use of customs summonses while it works to ensure that policy properly guides the agency's use of these and other administrative subpoenas and accounts for the appropriate role of such summonses in supporting criminal investigations."
Higher Vehicle, Energy Imports Push January U.S. Trade Deficit to New Record [WSJ]
The rise in imports reflected strength in U.S. consumer demand, said Stephen Stanley, chief economist at Amherst Pierpont. He added that the Russia-Ukraine crisis and strengthening U.S. dollar could push import totals higher in the months ahead…. But demand for U.S. exports weakened. In January, many businesses struggled with Omicron-related absenteeism, rising energy prices that affected distribution, and ongoing supply-chain disruptions.
Future Returns: Private-Market Funds Are Earning More in Fees [Penta]
"The idea always was that the management fees would cover the costs, keep the lights on, and that managers should make their real money from the performance, the carry, the 20% of gains," [Colmore senior vice president Paul] O'Shea says. "But they are getting rich from management fees as well."
Also, O'Shea says, profit percentages for funds are rising to as high as 30% in the case of some venture capital funds.
The Number of Women in C-Suite Finance Jobs Is Going Up — But the View From Below Is Less Rosy [II]
The share of women in C-suite roles in the North American financial services industry is expected to increase from 21.1 percent to 28.3 percent from 2021 to 2030, according to a new Deloitte report that studied the percentage of women in various job categories in the financial industry from 1998 to 2021. However, the figures for categories below the C-suite level are less encouraging: The percentage of women in senior leadership roles (i.e., executive but non-C-suite positions) is expected to decline 40 basis points by the end of 2030, while "next generation" roles (that is, all the others) could see a drop of 90 basis points.
Employer Practices Limit Workers' Choices and Wages, U.S. Study Argues [NYT]
Drawing from recent economic research, the report concludes that lack of competition in the job market costs workers, on average, 15 to 25 percent of what they might otherwise make…. Across the economy, wage gains generally come about when a worker changes jobs or has a credible offer from outside that will encourage the current employer to provide an increase, argues Betsey Stevenson, a professor of economics at the University of Michigan who was on President Barack Obama's Council of Economic Advisers.
"Companies are well aware of this," she said in an interview, so they rally around a simple solution: "If we just stop competing, it will be better for everybody."
Google to Buy Cybersecurity Firm Mandiant in $5.4 Billion Deal [WSJ]
The deal is the second-largest in history for the Alphabet Inc. unit and comes as the company is facing antitrust lawsuits from the Justice Department and multiple states for allegedly anticompetitive practices…. Thomas Kurian, chief executive of Google Cloud, said that Google wanted to draw from the insights of Mandiant's threat research in how it applies security solutions to its products, and that the computing giant intended to retain the Mandiant brand.