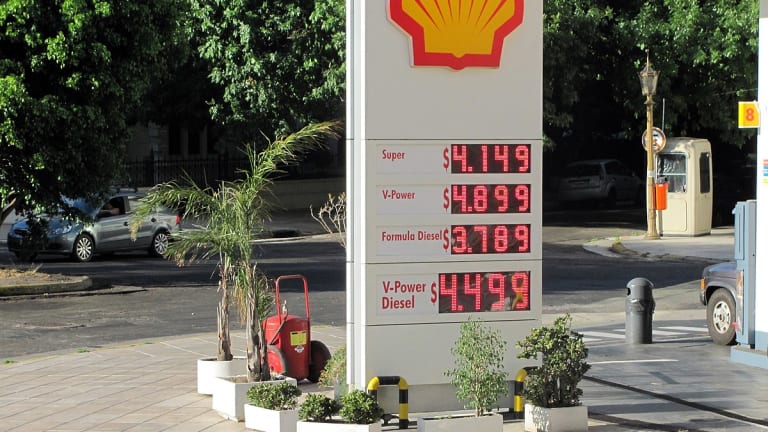 Opening Bell: 3.9.22
Behind closed doors in Tarrytown; $240 oil; "tech wreck;" see cyber attacks, say something; and more!
How Western Firms Quietly Enabled Russian Oligarchs [NYT]
For years, a group of wealthy Russians have used Concord Management LLC, a financial-advisory company in Tarrytown, N.Y., to secretly invest money in large U.S. hedge funds and private equity firms, according to people familiar with the matter…. Hedge fund managers and their advisers said they are starting to examine their investor lists to see if any clients are under sanctions. If so, their money needs to be segregated and disclosed to the Treasury Department….
"There is that initial backlash, where these clients are too toxic," [Quincy Institute for Responsible Statecraft's Ben] Freeman said. "But when these lucrative contracts are out there, it gets to be too much for some people, and they can turn a blind eye to any atrocity."
Russia's ruble continues its slide as new curbs restrict access to foreign currency. [NYT]
The Central Bank of Russia said on Wednesday that owners of foreign-currency accounts in Russian banks will be allowed to withdraw only up to $10,000 in dollars (regardless of the currency in the account), and the rest would have to be taken out in rubles…. Russia's ruble has lost about 40 percent of its value against the U.S. dollar this year as Western leaders have moved to isolate the country from the global economy with sanctions in response to its invasion of Ukraine.
The world may be facing one of the largest energy shocks ever, Goldman Sachs says [CNN Business]
"The uncertainty on how this conflict and oil shortages will be resolved is unprecedented," Goldman Sachs strategists wrote in a note to clients…. If other Western nations follow America's lead "en masse" and ban Russian oil, crude prices could skyrocket to as high as $240 a barrel this summer, Rystad Energy warned in a report released Wednesday.
'Tech wreck' looks more like another dotcom bubble bursting [FT]
The pain has been primarily focused in US technology stocks. Despite a tepid bounce over the past week, the Nasdaq Composite index has already fallen nearly 20 per cent in 2022. In dollar terms, the tech-heavy market has now lost well over $5tn in value since its November peak — more than the Nasdaq's dollar losses through the entire dotcom bubble unwinding in 2000-02…. Almost two-thirds of the Nasdaq's 3,000 plus members have fallen by at least 25 per cent from their 52-week highs, according to numbers from Société Générale's Andrew Lapthorne. Almost 43 per cent have lost more than half their value, and nearly a fifth have tumbled over 75 per cent — the worst such ratio since the financial crisis. The $5.15tn that has evaporated from the Nasdaq in recent weeks is like the entire UK stock market going "poof".
Will Inflation Stay High for Decades? One Influential Economist Says Yes [WSJ]
"The coronavirus pandemic will mark the dividing line between the deflationary forces of the last 30 to 40 years and the resurgent inflation of the next two decades," said the 85-year-old economist [Charles Goodhart] in an interview. He predicted that inflation in advanced economies will settle at 3% to 4% around the end of 2022 and remain at that level for decades, compared with about 1.5% in the decade before the pandemic…. As labor becomes more scarce, he maintained, workers will push for higher wages, in turn driving up prices. At the same time, businesses will manufacture and invest more locally to help offset both labor shortages and the nationalist and geopolitical pressures curbing globalized supply chains. That will increase production costs and local workers' bargaining power. Global savings will fall as older people consume more than they produce, spending particularly on healthcare. All that will push up interest rates, he predicted.
SEC Proposes Requiring Firms to Report Cyber Attacks Within Four Days [WSJ]
"Cybersecurity incidents, unfortunately, happen a lot," SEC Chairman Gary Gensler said in prepared remarks, noting that successful attacks affect companies' finances, operations and reputations. "Thus, investors increasingly seek information about cybersecurity risks, which can affect their investment decisions and returns…." An analysis of 2018 regulatory filings by former Democratic SEC commissioner Robert Jackson found that some 90% of known cyber incidents at public companies went undisclosed.