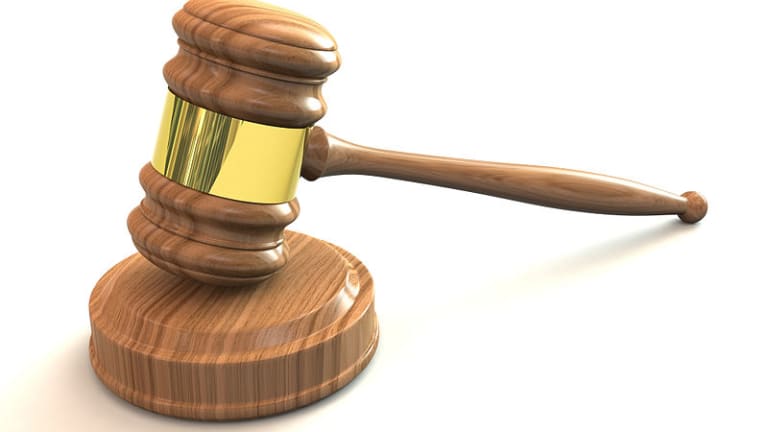 Prosecutors Spoof Spoofer Into Guilty Plea For Spoofing
For once, things go according to plan for the DoJ.
Federal prosecutors and authorities more generally have spent the better part of the last few years trying to demonstrate that spoofing—goosing the market you actually intend to trade in with a raft of rather large orders you have no intention of actually executing—is, in fact, illegal. And, like, properly, prison-worthy illegal, whatever those bleeding hearts at the U.S. Probation Office say.
And their efforts at spoofing spoofing into being a real crime are paying off: In spite of the fact that prosecutors' success in proving such charges before a jury is somewhat less-than-impressive, they've put enough fear of god—and of five years in prison—into the alleged spoofers to achieve what they really wanted all along: An inducement for some nice, friendly, no-work guilty pleas.
A former Bank of America Corp. trader has pleaded guilty to spoofing, admitting to entering phony orders to try to influence the market for U.S. Treasurys…. In one example, [Tyler] Forbes attempted to sell $65 million in 10-year Treasury notes in May 2019 and placed a phony $250 million buy order, creating a false appearance of market interest, according to prosecutors./Mr. Forbes, who began his career with Bank of America in 2016 after studying at Colgate University, was involved in 194 instances of spoofing….
So, you know, better play nice, short-sellers. This shit is serious now.
Ex-BofA Treasury Note Trader Admits to Spoofing [WSJ]
For more of the latest in litigation, regulation, deals and financial services trends, sign up for Finance Docket, a partnership between Breaking Media publications Above the Law and Dealbreaker.