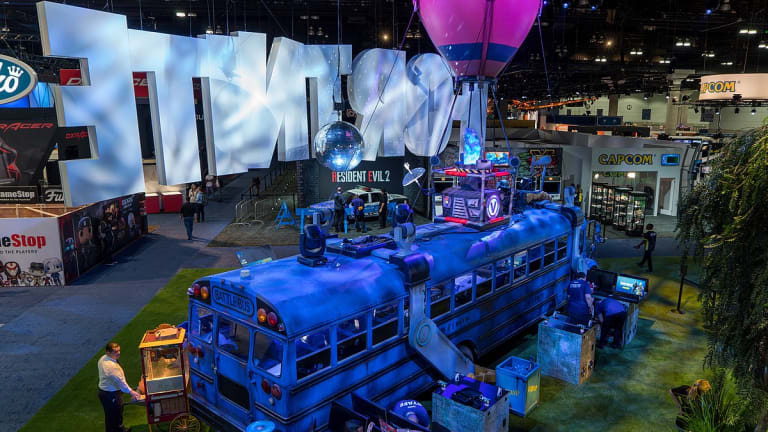 Opening Bell: 4.11.22
Good earnings season tidings; Epic valuation; the default that wasn't; ex-Bridgewater CEO debased himself for nothing; and more!
Wall Street Might Not Be Such a Drag This Earnings Season [WSJ]
Average U.S. daily cash-equities volume by number of shares traded in the first quarter dropped 12% from a record level a year ago, according to analysts at Piper Sandler. But the year-earlier period was the peak of the "meme" stock boom—and the first quarter this year was still the second-highest ever, according to Piper. Day traders aren't Wall Street's bread and butter; institutions are.
Meanwhile, there was a more-than-fourfold surge in volatility in interest-rate markets, according to analysts at Goldman Sachs…. With rapidly rising interest rates and accelerating loan growth set to benefit banks overall, a positive surprise in first-quarter trading revenue may be just the spark bank shares need.
Epic Games valued at about $32 billion in funding from Sony, Lego firm [Reuters via Yahoo!]
Sony, an existing investor, and the Kirkbi investment company each invested $1 billion, Epic said, with the fundraising to help advance a metaverse partnership the company had entered into with the Lego Group earlier this month…. "Fortnite" is already considered to be part of the metaverse, and the investment in Epic will give Sony a chance to delve deeper and capitalize on that business.
S&P Global Places Russia in 'Selective Default' [NYT]
The bonds do have a 30-day grace period, giving the Russian government time to repay in dollars or find some other way to avoid a default. S&P Global said it didn't expect the government to convert the payments within the grace period…. If Russia doesn't repay the debt in dollars, it's unclear how the issue will be resolved. By the time the 30-day grace period on the April 4 bond payments expires, credit rating agencies will be barred by European Union sanctions from providing any ratings to Russian entities and won't be able to make a judgment on whether a default has occurred. The companies are withdrawing all their ratings ahead of the E.U.'s April 15 deadline.
Coinbase Stock Is Falling. The Crypto Exchange's India Launch Isn't Going Smoothly [Barron's]
Just three days after launching in India, Coinbase reportedly has suspended purchases of cryptocurrency with the country's ubiquitous government-regulated payments system. It would effectively grind to a halt the ability of users to buy digital assets in India through Coinbase's platform.
Ex-Goldman banker Roger Ng convicted in U.S. court in 1MDB case [Reuters via CNBC]
Ng, wearing a black suit jacket and black tie, showed little emotion as the jury's foreperson read out the verdict. Ng glanced back and forth between the jury and the desk he was seated at. His lawyer, Marc Agnifilo, hung his head after the guilty verdict to the first count was read.
U.S. District Judge Margo Brodie, who is overseeing the case, ordered that Ng be subject to a curfew pending sentencing, but said she did not consider him a flight risk.
Trump endorses Oz in key Senate race [Politico]
Trump recently met with both Oz and former hedge fund CEO David McCormick in Mar-a-Lago and talked with multiple people about the GOP primary.
McCormick and Oz, as well as their allies, had been locked in a battle for months over Trump's nod…. Dina Powell, McCormick's wife, served as Trump's deputy national security adviser. McCormick also hired former Trump White House staffers Hope Hicks and Stephen Miller, and ex-Trump campaign adviser David Urban and Trump White House lawyer Jim Schultz helped McCormick launch his Senate bid.