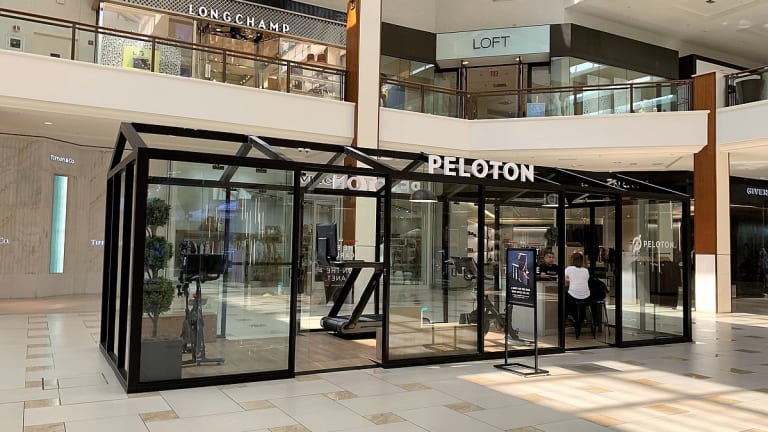 Opening Bell: 4.13.22
Fed number two, take two; HSBC hiring; Peloton putsch; cackling at Cathie Wood; and more!
Former Treasury Official Michael Barr Is Front-runner for Top Fed Banking Regulator [WSJ]
Mr. Barr was assistant treasury secretary for financial institutions during the Obama administration. In that role, he helped craft the 2010 Dodd-Frank Act, a sweeping overhaul of financial regulation that followed the 2008-2009 financial crisis…. Sarah Bloom Raskin, President Biden's first nominee to be the Federal Reserve's vice chairwoman of banking supervision, withdrew from consideration for the job last month. She took herself out of the running after West Virginia Sen. Joe Manchin, a key Democratic vote in the evenly divided chamber, said he couldn't support Ms. Raskin's nomination, citing her views on addressing climate change.
HSBC Is on a Hiring Spree as It Courts Asia's Wealthy [WSJ]
"Asia is where we are doubling down our efforts, not only because Asia wealth is growing twice as fast as the rest of the world, but also because we are 'the bank of Asia,'" said Nuno Matos, the chief executive of HSBC's wealth and personal banking division…. In an interview, Mr. Matos said the bank hired about 1,200 people in its Asia wealth business last year and was likely to add more or less as many this year.
U.S. and Chinese Bond Yields Converge, Reversing a Decadelong Pattern [WSJ]
The yield on benchmark 10-year Chinese government bonds closed at 2.767% that day, while the yield on the 10-year Treasury note ended at 2.779%.... Economists note that in real, or inflation-adjusted, terms, Chinese government bonds still offer better returns than Treasurys. The yield on 10-year Treasury inflation-protected securities is currently negative.
McKinsey Opened a Door in Its Firewall Between Pharma Clients and Regulators [NYT]
A review by The New York Times of thousands of internal McKinsey documents found that the firm repeatedly allowed employees who served pharmaceutical companies, including opioid makers, to also consult for the F.D.A., the drug industry's primary government regulator.
And, the documents show, McKinsey touted that inside access in pitches to private clients. In an email in 2014 to Purdue's chief executive, a McKinsey consultant highlighted the firm's work for the F.D.A. and stressed "who we know and what we know."
Peloton activist Blackwells Capital takes aim at new CEO, again pushes for sale [CNBC]
"Two months have passed since John Foley was promoted into the role of Executive Chairman and Barry McCarthy came out of retirement to assume the post of CEO," Jason Aintabi, chief investment officer of Blackwells, said in a statement. "Remarkably, shareholders are worse off now than before…."
"Blackwells continues to believe that Peloton cannot be controlled by an executive chairman who appears to be under extreme duress, and will pursue all remedies available to it and to all shareholders," he added.
Crypto firm hits back at Cathie Wood: 'I think the market is pretty clear — her position is down 50%' [CNBC]
"If you look at the others like Blockchain.com, its valuation over the past year has tripled while Coinbase in our portfolios is down 40%. That makes no sense," Wood, the CEO of Ark Invest, told CNBC on Tuesday.
"Coinbase is a far better and well diversified company, right? And I would argue better managed company."